Robert D. Zura, MD
Robert D'Ambrosia Professor & Department Head
---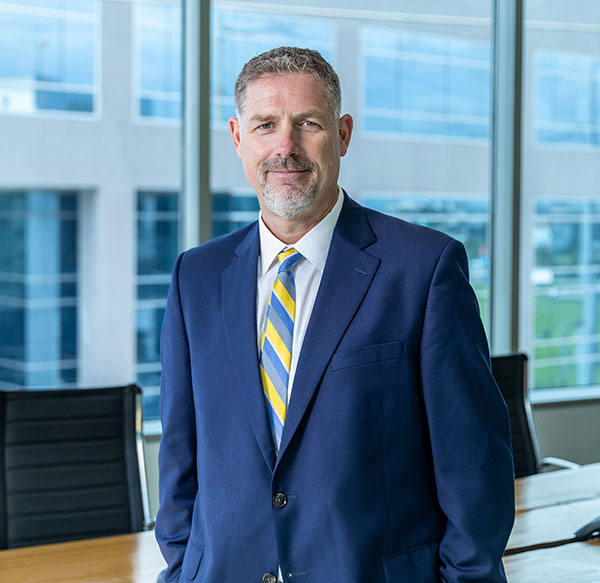 Practice Location:
University Medical Center - NO
2000 Canal Street
New Orleans, LA 70112
(504) 702-5700, clinic appointment
Academic Office:
1542 Tulane Avenue, Box T6-7
New Orleans, LA 70112
(504) 568-4680, phone
(504) 568-4466, fax
Degrees
Fellowship:
Orthopaedic Trauma Fellowship
Carolinas Medical Center
Charlotte, North Carolina
Residency: 
Orthopaedic Surgery Resident
University of Virginia
Charlottesville, VA
Internship: 
University of Virginia
Charlottesville, VA
1994
Doctor of Medicine
Johns Hopkins University SoM
Baltimore, MD
1990
Bachelor of Arts
University of Virginia
Charlottesville, VA
Bio
Dr. Robert D. Zura was named professor and department head of orthopaedic surgery at LSU Health Sciences Center in New Orleans, La. in 2016. He holds the Robert D'Ambrosia chair in orthopaedics.
A native of Baltimore, Md., Dr. Zura received his undergraduate degree in 1990 from the University of Virginia, where he was a Varsity Lacrosse player. He received his M.D. from the Johns Hopkins University School of Medicine. Dr. Zura completed his residency at UVA, and an orthopaedic trauma fellowship at the Carolinas Medical Center in Charlotte, NC.
After two years on faculty at the Medical College of Georgia and a year in private practice, Dr. Zura joined the Duke Health System. At Duke, he directed the orthopaedic trauma program and the orthopaedic trauma fellowship.
Dr. Zura has more than 150 peer-reviewed publications. He has served in leadership positions in the South-Eastern Fracture Consortium, the Southern Orthopaedic Association, the Kuentscher Society, the Orthopaedic Trauma Association, the Louisiana Orthopaedic Association, the American Orthopaedic Association, and the American Academy of Orthopaedic Surgeons. His clinical and research interests include outcomes of fracture management, intramedullary nailing, powdered gloves, nonunions and osteomyelitis.
Dr. Zura is married to Pediatrician, Marianne, and has three awesome kids. If you are looking for him outside of his professional life you can find he and Marianne walking their Australian shepherd, Skye, in Audubon Park. An enthusiastic NOLA transplant, Dr. Z enjoys all things New Orleans, travel, boating, dining, music, and, of course, sports.