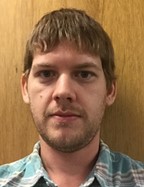 Shaun D. Lawicki, M.B.B.S.
Assistant Professor-Clinical Pathology
LSU Health Sciences Center
Department of Pathology
1901 Perdido Street, MEB 5th fl.
New Orleans, LA 70112
Slawic@lsuhsc.edu

 
Transfusion Medicine Fellow, Vanderbilt Medical Center, 2017-2018
Anatomic and Clinical Pathology, University of Hawaii Pathology Residency Program, 2013-2017
M.B.B.S., 2012 University of Queensland, Australia, Oschner Clinic Program, 3rd and 4th year, New Orleans, Louisiana
Licensure:
American Board of Pathology, Blood Banking/Transfusion Medicine Certification, 9/2018
American Board of Pathology, Anatomic & Clinical Pathology Certification, 8/2017
Tennessee Permanent License, July 1, 2017 – January 31, 2020, #55458
Louisiana Permanent License, July 17, 2018 – January 31, 2019, #310195
Dr. Lawicki is an Assistant Professor of Clinical Pathology. He currently serves as the Medical Director of Transfusion Service/Blook at University Medical Center in New Orleans, Louisiana, and as an Assistant Professor of Pathology at Louisiana State University Health Scneices Center Department of Pathology. He is a member of AABB, College of American Pathologists, American Society of Clinical Pathology and Hawaii Society of Pathologists.
Survey of Anatomic and Clinical Pathology Infrastructure in Sub-Saharan Africa.
Focus: Electronically distributed survey of pathology infrastructure and services available at various healthcare institutions across sub-Saharan Africa to identify areas of need and barriers to expansion of services.
Status: Surveys developed, survey distribution pending IRB approval.
Periodic Fever Syndromes, 7/25/2013, Lecturer.
Future of Lipid Testing, 8/26/2013, Lecturer.
Travel Medicine and International Microbiology, 4/21/2014, Lecturer.
Lymphoma Mimics, 6/5/2014, Lecturer.
Diagnostic Dilemmas in FNA Cytology of the Salivary Glands, 6/21/2015, Lecturer.
Antiphospholipid Syndrome, 10/5/2015, Lecturer.
Transfusion Medicine for the Hospitalist, 6/15/2016, Lecturer.
Hemolytic Disease of the Fetus and Newborn with a Focus on Anti-Jk3, 5/17/2017, Lecturer.
The Kidd Blood Group System, 4/24/18, Lecturer.
Thakral G, Vierkoetter K, Namiki S, Lawicki S, Fernandez X, Ige K, Kawahara W, Lum C. AML multi-gene panel testing: A review and comparison of two gene panels. Pathology, Research, and Practice. 03 Mar 2016, 212(5):372-380.
Lawicki S, Covin R, Powers A. The Kidd (JK) Blood Group System. Transfusion Medicine Reviews. 2017, 31:165-172.
Lawicki S, Coberly E, Lee L, Johnson M, Eichbaum Q. Jk3 Alloantibodies during Pregnancy - Blood Bank Management and HDFN Risk. Transfusion. Accepted and awaiting print.
Lawicki S, Craig-Owens LD, Eichbaum Q, Bream PR. Indwelling Ports for Prophylactic RBC Exchanges in Sickle Cell Patients: Comparison of Bard and Vortex Ports. J Clin Apher. Accepted 8/20/18. Awaiting publication.
Adkins BD, Lawicki S, Johnson M, Eichbaum Q. Mild Allergic Transfusion Reactions: impact of associated clinical symptoms? Am J Clin Pathol. Accepted 9/22/18. Awaiting publication.
Affiliated Hospitals & Clinics
University Medical Center-New Orleans, LA