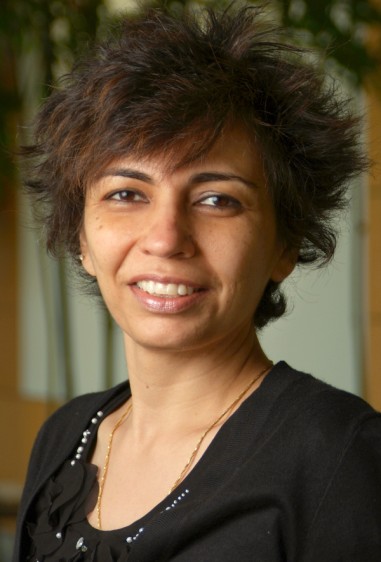 Associate Professor of Clinical Pathology 
Associate Professor of Urology
Program Director, Pathology Residency
Department of Pathology
1901 Perdido Street, Box P5-1
New Orleans, LA 70112
Email: rbhall@lsuhsc.edu

 
Education:

GSVM Medical College, Kanpur,India

Residency:

Anatomic and Clinical Pathology, Summa Health System,Akron, OH
 
Fellowships:
 
1. GU Pathology at University of Michigan, Ann Arbor, MI  2011
2. Surgical Pathology at Hartford Hospital,CT 2006
3. Cytopathology at Emory University Hospital,GA  2005
Dr. Bhalla joined LSU department of pathology in 2012, after completing her residency in anatomic and clinical pathology; and fellowships in surgical pathology, cytopathology and genitourinary pathology; and a year of prostate translational research at Michigan Center of Translational Pathology, University of Michigan, Ann Arbor. She came to us with a prior experience of directing cytology lab and fellowship at Saint Louis University.
At our department, Dr. Bhalla, is actively involved in teaching, besides clinical service. She has established a monthly quiz for the residents. She has been honored by departmental resident education and commitment award. Since July 2017, she has been serving as the program director for pathology residency program.
Dr. Bhalla participates in in sign outs of GU pathology, general surgical pathology and cytopathology. Her research interests are in GU pathology especially prostate, as well as cytopathology.  
Mehra R, Salami S, Lonigro R, Bhalla R, Siddiqui J, Cao X, Spratt DE, Palapattu G, Palanisamy N, Chinnaiyan AM, Tomlins SA.  Association of ERG/PTEN status with biochemical recurrence after radical prostatectomy for clinically localized prostate cancer. Med Oncol. 2018 Oct 5;35(12):152. doi: 10.1007/s12032-018-1212-6
 
Hicks C, Ramani R, Sartor O, Bhalla R, Miele L, Dlamini Z and Gumede N.  An Integrative Genomics Approach for Associating Genome-Wide Association Studies Information With Localized and Metastatic Prostate Cancer Phenotypes. PMID: 28469398;Biomarker Insights; March 2017
 
Manalo LB, Morrell MB, Bhalla R, Morrell BL. Granular cell tumor of the Male Breast. Case in Point.  American College of Radiology, October 5th, 2017
Affiliated Hospitals & Clinics
Interim LSU Hospital (New Orleans, LA)
Lallie Kemp Hospital (Independence, LA)
St. Bernard Hospital (Chalmette, LA)
Washington St. Tammany Parish Hospital (Bogalusa, LA)