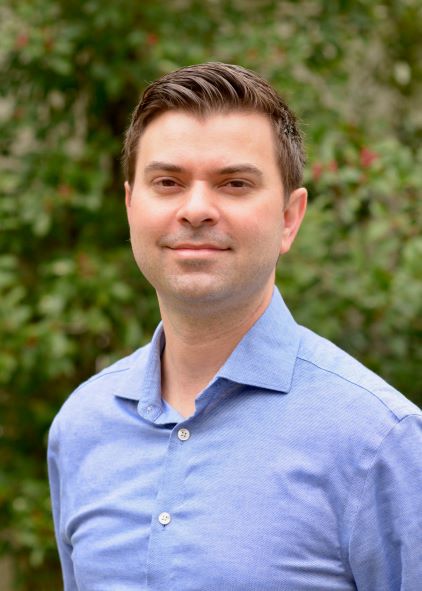 Associate Professor of Clinical Radiology

Associate Professor of Clinical Medicine (Joint Appointment)

Associate Professor of Cell Biology and Anatomy (Joint Appointment)

Co-Director of Musculoskeletal Research
Doctor of Medicine
Columbia University College of Physicians & Surgeons
New York, NY
Bachelor of Science
Molecular, Cellular, and Developmental Biology
Yale University
New Haven, CT                                                                 
Dr. Smith graduated from Yale University (SY '00) with a BS in Molecular Biology; obtained his Doctorate of Medicine at the Columbia University College of Physicians & Surgeons in New York City (2004); and completed his internship at the University of Tennessee at Memphis (2005). He graduated from Wake Forest University's Radiology residency program (2009) and from the MRI fellowship at the Ochsner Clinic Foundation in New Orleans (2010). His primary academic appointment is as Associate Professor of Radiology at LSU Health New Orleans (since 2010), and he holds joint appointments in the Departments of Medicine and Cell Biology & Anatomy. He also is a faculty member of the South Louisiana Veterans Health Care System hospital in New Orleans where he aids in high-level diagnostic imaging. He practices, teaches, and lectures in Cardiothoracic, Abdominopelvic, and Musculoskeletal subspecialties. He is a member of several professional and academic societies and committees and has lectured nationally and internationally on a range of topics in Radiology, including his area of special interest, Interstitial Lung Disease. Dr. Smith is the Director of Medical Student Education in Radiology at LSU Health New Orleans and teaches medical students, Radiology residents and fellows, and residents and fellows from a number of other specialties daily. Dr. Smith brings to bear his interests and years of study in Classical Antiquity, language and linguistics, philosophy and logic, Western intellectual history, visual arts and music, and woodworking and stained glass crafts as co-director of the Humanities in Medicine courses offered to 2nd and 4th year medical students. He delivers lectures on Radiology topics to students in required courses and electives throughout medical school. Dr. Smith is certified by the American Board of Radiology.
Coordinator for Medical Student Education
 
Committees & Administrative Responsibilities
LSU School of Medicine Student Promotions Committee
LSU School of Medicine Junior Faculty Guidance and Mentoring Committee
Manalo, L., Karl, R., Toshav, A., Bass, R., Smith, D. Intralobar Pulmonary Sequestration. ACR Case in Point 8/25/14.
Musa, F., Martinez, J., Martinex, R., Hebert, C., Safley, M., Smith, D., Lopez, F. A 31 year old man with AIDS, fever, and a rash. J La State Med Soc., VOL 165. September/October 2013. 291-4.
Perez-Johnston, R., Toshav, A., & Smith, D. (2012). Simulation in Abdominal Radiology. In H. J. Robertson, J. T. Paige, L. R. Bok (Eds.), Simulation in Radiology (pp. 249-265). New York: Oxford University Press.