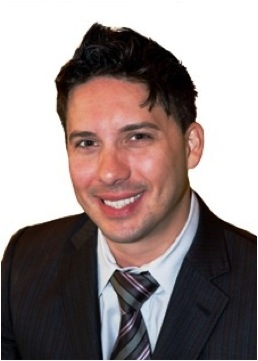 Bradley Spieler, MD
Associate Professor of Diagnostic Radiology

Associate Professor of Internal Medicine (Joint Appointment)

Associate Professor of Urology (Joint Appointment)

Associate Professor of Cell Biology and Anatomy (Joint Appointment)

Vice Chairman of Research

LSUHSC Faculty Senate President 2017-2018
Doctor of Medicine
LSU School of Medicine
New Orleans, LA
Bachelor of Science in Cell and Molecular Biology
Tulane University 
New Orleans, LA
Dr. Spieler is a native of the greater New Orleans area, and completed nearly his entire education in New Orleans (including medical school at LSU in New Orleans graduating with AOA honors), except for residency and his fellowship in abdominopelvic imaging, which he completed at New York University in New York City, graduating as fellow of the year, an award recognizing excellence in resident education. Dr. Spieler is board certified by the American Board of Radiology, currently serving as the Vice Chairman of Research for the Department of Radiology and practicing as a member of the abdominopelvic imaging section in the department of diagnostic radiology at LSU Health Sciences Center in New Orleans.
He is an active mentor to medical students and residents as well as an active contributor to clinical literature. Dr. Spieler is the co-course director for multiple interdisciplinary conference series involving the departments of Surgery and Internal Medicine. He is also faculty on multiple regular medical student and resident conference series particularly in the Department of Medicine. He also serves as the coordinator for the longitudinal radiology elective for second year medical students,as a member of the multicultural affairs committee, and career adviser for senior medical students entering the radiology match.  Dr. Spieler is also actively involved in multiple University-based committees, having served as a member of the International Travel Committee, the Faculty Assembly for the School of Medicine and as a member of the Faculty Senate for the Health Sciences Center where he has held multiple leadership positions on the executive committee.
He has also confounded the Saints Fans Being Saints Program in association with the Spirit of Charity Foundation and University Medical Center New Orleans. Donations entertain the children of not only families affected by ALS, but also children with immediate family members that have been diagnosed with a life-threatening illness or have succumbed to crisis or hardship. The purpose is to put a smile on the face of a child as their family member is undergoing adversity.
Please donate to Saints Fans Being Saints at: https://www.umcno.org/foundation/donate/
Body imaging with a focus on hepatocellular carcinoma, genitourinary malignancy, trauma, gastrointestinal oncology, inflammatory bowel disease, infectious diseases, application of artificial intelligence, radiology education and career development.
MRI of the prostate and other advanced abdominopelvic MRI applications including MR enterography, CT enterography, and spectral CT applications. Collaborative efforts in research, particularly those involving basic scientists, medical students, and residents.  Applications of social media platforms for the enrichment of radiology and innovation in didactics. 
Committees & Administrative Responsibilities
Dr. Spieler serves as the Vice Chairman of Research for the Department of Radiology and coordinates the department's annual research symposium.
He is also an active member in multiple societies including the American Roentgen Ray Society serving as an item writer for CME activities and consulting editor for the American Journal of Radiology for genitourinary imaging. He is also a manuscript reviewer for multiple journals including Abdominal Radiology and the Ochsner Journal as well as a grant reviewer for the Louisiana Biomedical Collaborative Research Program. He is an active member of the Liver Reporting and Data System (LI-RADS) Tumor Response Working Group (TRWG) which is endorsed by the American College of Radiology.  Dr. Spieler is an active member of the Radiological Society of North America as well as the Association of University Radiologists where he is an active member of the Radiology Research Alliance.
Aslam A, Do RK, Kambadakone A, Spieler B, Miller F, Gabr A, Charalel R, Kim C, Madoff D, Mendiratta-Lala M. Hepatocellular carcinoma Liver Imaging Reporting and Data Systems treatment response assessment: Lessons learned and future directions. World Journal of Gastroenterology. 2020; 12(10): 738-753.
Schachner ER, Spieler B. Three-dimensional (3D) lung segmentation for diagnosis of COVID-19 and the communication of disease impact to the public. BMJ Case Rep. 2020;13(8):e236943.
Smith DL, Grenier JP, Batte C, Spieler B. A Characteristic Chest Radiographic Pattern in the Setting of COVID-19 Pandemic. Radiology: Cardiothoracic Imaging. 2020; 2:5.
Spieler, B., Batte, C., Mackey, D. et al. Diagnosis in a snap: a pilot study using Snapchat in radiologic didactics. Emerg Radiol (2020). https://doi.org/10.1007/s10140-020-01825-x
Spieler B, Ballard D, Mazaheri P, et al. Social media in radiology: overview and usefulness of online professional #SoMe profiles. Academic Radiology. May 29;S1076-6332(20)30155-0. https://doi.org/10.1016/j.acra.2020.03.014
Sabottke C and Spieler B. The Effect of Image Resolution on Deep Learning in Radiography. Radiology: Artificial Intelligence. 2020; 2(1): e190015.
Sabottke C, Breaux, M, and Spieler B. Estimation of Age in Unidentified Patients via Chest Radiography using Convolutional Neural Network Regression. Emergency Radiology (2020). https://doi.org/10.1007/s10140-020-01782-5
Yu J, Spieler B, et al.  Promoting Collaborations between Radiologists and Basic Scientists. Academic Radiology. 2018 Jan;25(1):9-17.
Hudson C, Landreneau S, Mackey D, Fontenot E, Spieler B. Outcome of ERC in High-Grade Traumatic Liver Injury: 2041. American Journal of Gastroenterology. 2017; 112. S1122.
Spieler B, Hindman N, Levy J; et al. Contrast-enhanced MR enterography as a stand-alone tool to evaluate Crohn's disease in a pediatric population. Clinical Radiology. 2013 Oct; 68(10):1024-30.
Rosenkrantz AB, Deng FM, Kim S, Lim R, Hindman H, Mussi TC, Spieler B; et al. Prostate Cancer: Multiparametric MRI for Index Lesion Localization-A Multi-Reader Study. American Journal of Roentgenology 2012;199:830-837.
Rosenkrantz AB, Spieler B, Seuss CR, Stifelman MD, Kim S. Utility of MRI Features For Differentiation of Retroperitoneal Fibrosis and Lymphoma. American Journal of Roentgenology. 2012; 199:118-126.
Macari M, Spieler, B, Babb, J, Pachter HL. Can the location of the mesenteric twist be used to differentiate sigmoid from cecal/ascending colon volvulus? Clinical Radiology.2011; 66: 112.
Macari M, Spieler B, Kim D,Graser A, Megibow A; et al.  Dual Source Dual Energy MDCT:  Comparison of 80 kVp and weighted average 120 kVp data on pancreatic lesion conspicuity. American Journal of Roentgenology. 2010; 194:W27-W32.
Prior to his medical training, Bradley attended Tulane College where he graduated Summa Cum Laude. Earlier on, he hailed from Bonnabel High School, graduating as Valedictorian. He is an avid world traveler, music lover, devoted Saints fan, and enthusiast of all things "New Orleans". He has and continues to serve the community through active involvement in nonprofit organizations such as the American Heart Association, Camp Tiger and Charlie's Saints Marching Club.