curriculum and rotations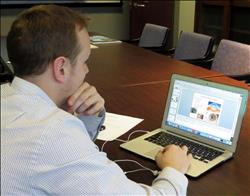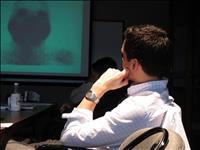 Core Conferences
Major Conferences

LSU Multidisciplinary Conference is held on a weekly basis with the participation of all members of the LSU Rheumatology Section. This important conference incorporates core lectures, journal clubs, research conference, and guest presentations into one extended educational session.
Weekly Didactics on Wednesday Afternoon

Core topics in Rheumatology & Immunology
Clinical Cases
Hospital Cases
Procedure Lectures
Ultrasound cases
Journal Club
Updates on Research Projects


Quarterly City Wide Conferences

Collaborative Meeting with Other Rheumatology Fellowship Programs in the Greater New Orleans area


Friday Bi-Monthly

Pharmacology Lectures for Rheumatology
Discussion of Important Topics for Board Review
Ultrasound Basics with Guest Lecturers


Interdisciplinary Case Conferences

Nephrology, Pulmonology, Ophthalmology, Dermatology, Orthopedics, and Pathology


Special Courses

Ultrasound
Research Mentorship
Physical Exam​​​​
Program Monitoring & Improvement
The quality of training activities are monitored closely by a number of measures. These include, but are not limited to, scheduled written and oral evaluations by faculty, fellows, nurses, and patients. Several initiatives have been undertaken to analyze the quality of training in order to continuously improve the training program as part of the ACMGE phase III project.
West Jefferson Medical Center
Lapalco Clinic
3909 Lapalco Blvd. Suite 100
Harvey, LA 70058
Visit the site