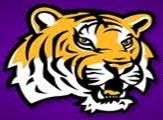 Top 10 Reasons to come to LSUHSC-NO Anesthesiology!
A-  Autonomy.  In the Level 1 Trauma Center, a diverse patient population leads to a unique & intense learning experience.
N-  Notable Chairman with an interest in the individual resident.  Publication and research opportunities are numerous under his guidance.
E-  Experience in the clinical setting is abundant; variety of cases from indigent to privately insured patients
S-  Sensitivity.  Sensitive to the needs of the individual.  Small program=Individual attention.  You can't run and hide, but we don't want you to! 
T-  Training- Not just one location but many specialty rotations at various hospitals in the community.
H-  Health & Wellness Program- Use of on campus exercise facility at no charge, community service, stress management, healthy eating tips.
E-  Education experience outweighs service oriented residency.
S-  Schedule allows for individual study and family time.  Call only 12 hour shifts.  Rare night call.
I-   In-Training exams taken seriously.  Intense study hall every Wednesday with question and answer workshops.
A- Awesome place to live!!  New Orleans offers a diverse culture, music, food and fun!