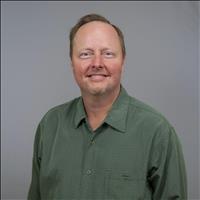 Instructor,

Manager of LSUHSC Proteomics Facility
LSU Health Sciences Center
533 Bolivar St, Suite 331
New Orleans, LA 70112
Phone: (504) 568-2970
Fax: (504) 568-2361

jjguid@lsuhsc.edu
Protein biochemistry
Proteomics
Protein Interactions
Liqiong Liu, Micquel Downs, Jesse Guidry, Edward J. Wojcik. Inter-organelle interactions between the ER and mitotic apparatus facilitates Zika protease cleavage of human Kinesin-5 and contributes to distinct mitotic defects. ISCIENCE. (2021) March 30th, DOI: 10.1016/j.isci.2021.102385.
Chandra PK, Cikic S, Baddoo M, Rutkai I, Guidry JJ, Flemington EK, Katakam PVG, Busija DW. Transcriptome analysis reveals sexual disparities in gene expression in rat brain microvessels. Journal of Cerebral Blood Flow & Metabolism. (2021) March 9th, 2021. DOI: 10.1177/0271678X21999553
Kim C, Juncker M, Reed R, Haas A, Guidry J, Matunis M, Yang WC, Schwartzenburg J, Desai S. SUMOylation of mitofusins: A potential mechanism for perinuclear mitochondrial congression in cells treated with mitochondrial stressors. Biochim Biophys Acta Mol Basis Dis. (2021) Feb 19;166104. doi: 10.1016/j.bbadis.2021.166104.
Punchi Hewage A, Fontenot L,  Guidry J , Weldeghiorghis T, Mehta A, Donnarumma F, Rivera M. Mobilization of Iron Stored in Bacterioferritin Is Required for Metabolic Homeostasis in Pseudomonas aeruginosa.  Pathogens.  (2020) 9, 980. November. Doi:10.3390/pathogens9120980.
Blake RC, Guidry JJ, Anthony AD, Ban B, Smith KA, Walton NN, Painter RG. Oxidation of cytochrome 605 is the rate limiting step when Ferrimicrobium acidiphilum respires aerobically on soluble iron. Appl Environ Microbiol. (2020) Sept 11; AEM.01906-20. doi: 10.1128/AEM.01906-20.
Ogulande B, Guidry JJ, Mukerjee S, Sriramula S, Lazartigues E, Filipeanu CM. The actin bundling protein fascin-1 as an ACE2-accessory protein. Cellular and Molecular Neurobiology. (2020) Aug 31:1-9..
Harman JC, Guidry JJ, Gidday JM. Intermittent hypoxia promotes functional neuroprotection from retinal ischemia in untreated first-generation offspring: Proteomic mechanistic insights. Investigative Ophthalmology & Visual Science. (2020) Sept 1;61(11):15.
Guidry J, Busso C, Gonzales J, Zorba V, Son L, Winsauer P, Walkevar R. A comprehensive analysis of sialolith proteins and the clinical implications. Clinical Proteomics. (2020) 17, March 31. Article number 12.
Cikic S, Chandra P, Harman J, Rutkai I, Katakam P, Guidry J, Gidday J, Busija D. Sexual differences in mitochondrial and related proteins in rat cerebral microvessels: A proteomic approach. Journal of Cerebral Blood Flow and Metabolism. (2020) April 2:271678X20915127.
Xinping Yue and Jessie J. Guidry. Differential protein expression profiles of bronchoalveolar lavage fluid following lipopolysaccharide-induced direct and indirect lung injury in mice. Int. J. Mol. Sci. (2019), 20, 3401. doi:10.3390/ijms20143401.
Crissey L Pascale; Alejandra N. Martinez, Christopher Carr; David M. Sawyer, Marcelo Ribeiro-Alves, Mimi Chen; Devon B. O'Donnell; Jessie J. Guidry; Peter S. Amenta, Aaron S. Dumont. Treatment with dimethyl fumarate reduces the formation and rupture of intracranial aneurysms: Role of Nrf2 activation". J Cerebral Blood Flow and Metabolism. 2019 Jun 20:271678X19858888.
C Chen, M Breslin, J Guidry, M Lan. 5'-Iodotubercidin modulates insulinoma associated-1 and cAMP suppressing human neuroblastoma cell growth". J. Biol. Chem. 2019 Apr 5;294(14):5456-5465.
D Cardenas, C Sylvester, B Cao, C Nation, J Pizzaro, H Lu, J Guidry, B Kelly. Disruption of the putative ribosome-binding motif of a scaffold protein impairs cytochrome c oxidase subunit expression in Leishmania major". mSphere. 2019 Mar 6;4(2).
Comprehensive Characterization of the Adult Swiss Webster-ND4 Mouse Retina: Using Discovery-Based Mass-Spectrometry to Decipher the Total Proteome and Phosphoproteome. J Harman, J Guidry, J Gidday. Molecular Vision. (2018) 24:875-889.
Sabyasachi Chatterjee, Jessie J. Guidry, William E Plautz, Terry Watt, Rinku Majumder. (2018) Determination of the Structural Changes Accompanying Binding of Protein S to Factor IXa. Blood 132:20.
Filipeanu CM, Pullikuth AK, Guidry JJ. (2015) Molecular Determinants of the Human α2C-Adrenergic Receptor Temperature-Sensitive Intracellular Traffic. Mol Pharmacol. 2015 May;87(5):792-802.
Cardenas D, Carter PM, Nation CS, Pizarro JC, Guidry J, Aiyar A, Kelly BL. (2015) LACK, a RACK1 ortholog, facilitates cytochrome c oxidase subunit expression to promote Leishmania major fitness. Mol Microbiol. 2015 Apr;96(1):95-109.
Liu, J, Guidry, J.J., Worthylake, D.W. (2014) Conserved sequence repeats of IQGAP1 mediate binding to Ezrin. J Proteome Res.13(2), 1156-66