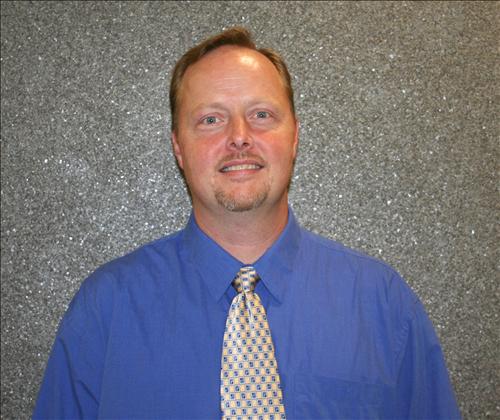 Instructor,

Manager of LSUHSC Proteomics Facility
LSU Health Sciences Center
533 Bolivar St, Suite 331
New Orleans, LA 70112
Phone: (504) 568-2970
Fax: (504) 568-2361

jjguid@lsuhsc.edu
Protein biochemistry
Proteomics
Protein Interactions
Simon V, Guidry J, Gettys TW, Tobin AB, Lanier SM. The proto-oncogene SET interacts with muscarinic receptors and attenuates receptor signaling. J Biol Chem. 2006 Dec 29;281(52):40310-20. Epub 2006 Oct 25. PubMed PMID: 17065150; PubMed Central PMCID: PMC2596874.
Tumusiime S, Rana MK, Kher SS, Kurella VB, Williams KA, Guidry JJ, Worthylake DK, Worthylake RA. Regulation of ROCKII by localization to membrane compartments and binding to DynaminI. Biochem Biophys Res Commun. 2009 Apr 10;381(3):393-6. Epub 2009 Feb 15. PubMed PMID: 19222995; PubMed Central PMCID: PMC2671801.
Duvernay MT, Wang H, Dong C, Guidry JJ, Sackett DL, Wu G. Alpha2B-adrenergic receptor interaction with tubulin controls its transport from the endoplasmic reticulum to the cell surface. J Biol Chem. 2011 Apr 22;286(16):14080-9. Epub 2011 Feb 28. PubMed PMID: 21357695; PubMed Central PMCID: PMC3077609.
Filipeanu CM, Guidry JJ, Leonard ST, Winsauer PJ. Δ9-THC increases endogenous AHA1 expression in rat cerebellum and may modulate CB1 receptor function during chronic use. J Neurochem. 2011 ep;118(6):1101-12. doi:10.1111/j.1471-4159.2011.07391.x. Epub 2011 Aug 16. PubMed PMID: 21781118.
Liu J, Guidry JJ, Worthylake D. The conserved sequence repeats of IQGAP1 mediate binding to Ezrin. J Proteome Research. 2014 Feb 7;13(2):1156-66.
Cardenas D, Carter PM, Nation CS, Pizarro JC, Guidry J, Aiyar A, Kelly BL. LACK, a RACK1 ortholog, facilitates cytochrome c oxidase subunit expression to promote Leishmania major fitness. Mol Microbiol. 2015 Apr;96(1):95-109.
Filipeanu CM, Pullikuth AK, Guidry JJ. Molecular determinants of the human alpha2C-adrenergic receptor temperature-sensitive intracellular traffic. Mol Pharmacol. 2015 May;87(5):792-802.
Sabyasachi Chatterjee, Jessie J. Guidry, William E Plautz, Terry Watt, Rinku Majumder. (2018) Determination of the Structural Changes Accompanying Binding of Protein S to Factor IXa. Blood 132:20.
J Harman, JGuidry, J Gidday. (2018) Comprehensive Characterization of the Adult Swiss Webster-ND4 Mouse Retina: Using Discovery-Based Mass-Spectrometry to Decipher the Total Proteome and Phosphoproteome. Molecular Vision. 24:875-889.
D Cardenas, C Sylvester, B Cao, C Nation, J Pizzaro, H Lu, J Guidry, B Kelly. (2019) Disruption of the putative ribosome-binding motif of a scaffold protein impairs cytochrome c oxidase subunit expression in Leishmania major". mSphere. Mar 6;4(2).
C Chen, M Breslin, J Guidry, M Lan. (2019) 5'-Iodotubercidin modulates insulinoma associated-1 and cAMP suppressing human neuroblastoma cell growth". J. Biol. Chem. Feb 12.