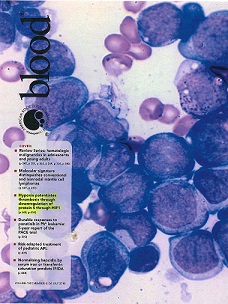 New Link Between Hypoxia and Thrombosis
A team of researchers from the department of Biochemistry, LSU Health Science Center, New Orleans, School of Medicine and University of Massachusetts Medical School, led by Rinku Majumder, PhD, Associate Professor of Biochemistry at LSUHSC just published an article in the prestigious journal "Blood"( https://doi.org/10.1182/blood-2018-04-841585).
This group has shown by biochemical and genetic approaches that decrease in concentration of a body's natural anticoagulant, Protein S, is responsible for increased thrombotic risk at low oxygen condition (hypoxia). The journal editorial board has come out with a commentary on this topic (https://doi.org/10.1182/blood-2018-06-854976) and observed-"This is an important contribution to our understanding of the molecular basis of the augmentation of thrombosis by hypoxia." Hypoxia is common in many disease states, including cancer. However, hypoxia mediated potentiation of thrombotic episode due to down regulation of a body's natural anticoagulant, protein S is novel. This article is also selected as one of the featured articles on the cover page of the issue.
Other members of the research team include Dr. Vijaya S. Pilli, Mr. Arani Datta and Dr. Sadaf Afreen from LSUHSC and Ms. Donna Catalano and Dr. Gyongyi Szabo of Umass Medical Center.