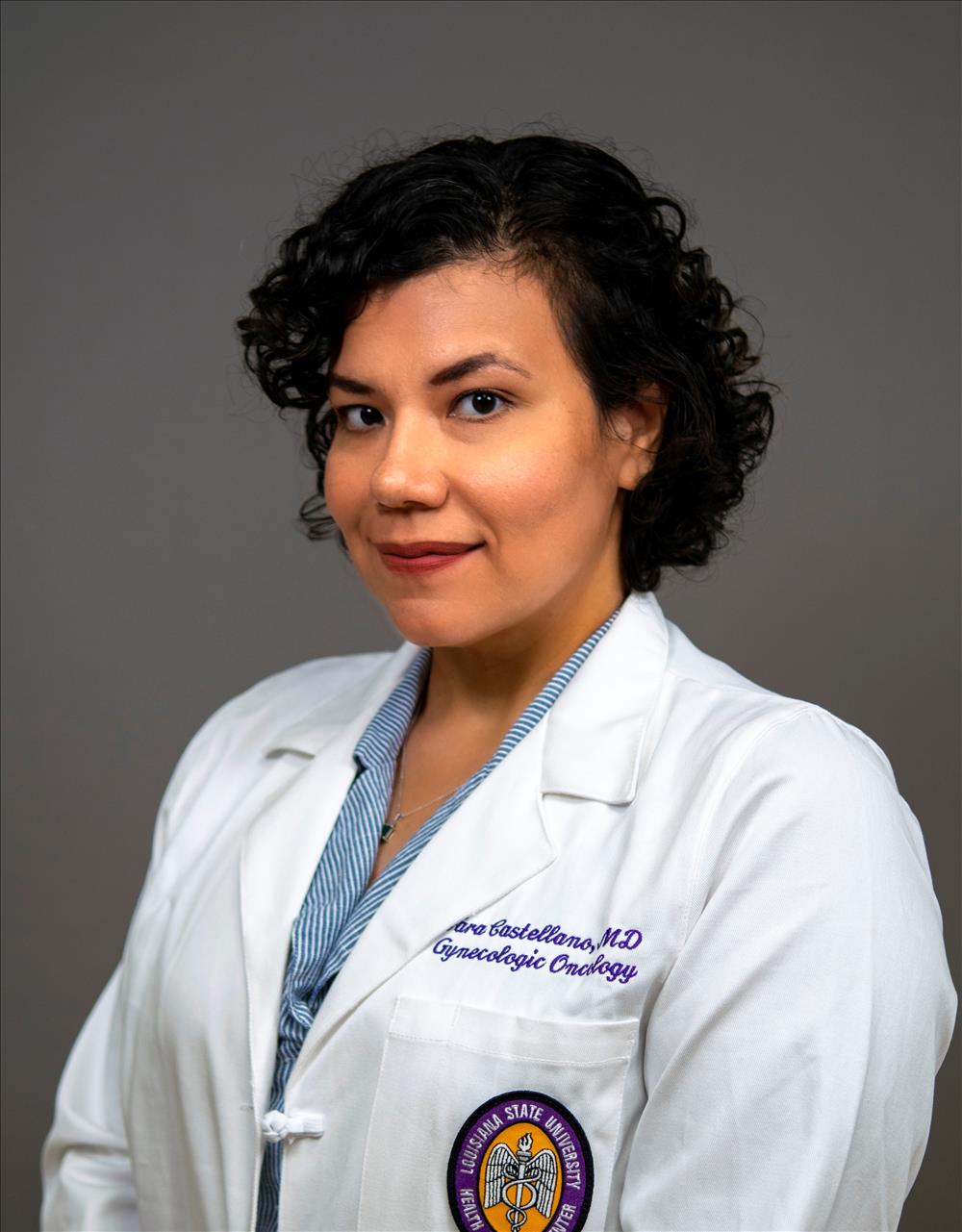 Assistant Professor, Clinical
University Medical Center Cancer Center
2000 Canal Street, 5th floor
New Orleans, LA 70112
Phone: (504) 702-3311
Fax: (504) 702--5739
For an appointment please contact us or have your referring provider fax a referral to us at the above number.

West Jefferson Cancer Center
1101 Medical Center Blvd.
Marrero, LA 70072
Phone: (504) 349-6360
Fax: (504) 349-6363
For an appointment please contact us or have your referring provider fax a referral to us at the above number.

LSU Healthcare Network
3700 St. Charles Avenue, 5th floor
New Orleans, LA  70115
Phone: (504) 412-1520

 

Administrative Office:

2021 Perdido St., 4th floor
New Orleans, LA  70112
Phone: (504)568-4850
Fax: (504)568-5140
2007  B.S. Mathematics, University of New Orleans, NOLA
          B.S. Biological Sciences, University of New Orleans, NOLA
2013  M.D., LSU School of Medicine, NOLA
2017  Residency, University of North Carolina, Chapel Hill, NC
2020  Fellowship, Stephenson Cancer Center, University of Oklahoma HSC
 
Dr. Tara Castellano is a Gynecologic Oncologist with the LSU Health Sciences Center Department of Obstetrics and Gynecology. She is originally from the New Orleans area and completed her medical degree at LSUHSC in New Orleans where she first fell in love with the subspecialty of gynecologic oncology. Dr. Castellano completed her Obstetrics and Gynecology residency at University of North Carolina in Chapel Hill, NC, where she served as Administrative Chief Resident, won yearly medical student teaching awards and won the 2017 Wake Med Resident of the year award in recognition of her surgical skills and exceptional care of women.
After completion of residency, Dr. Castellano completed a fellowship in Gynecologic Oncology at the Stephenson Cancer Center at University of Oklahoma, in Oklahoma City. As a Gynecologic Oncology fellow, Dr. Castellano focused on clinical trial design and was selected for the prestigious ASCO/AACR Jr Investigator clinical trial workshop in Vale, Colorado and was awarded scholarships to attend the NRG oncology meetings. Her selected ASCO/AACR clinical trial protocol was developed and opened at the Stephenson Cancer Center as an investigator-initiated trial and is currently recruiting. Additionally, she designed, wrote and opened a surgical window of opportunity trial investigating the anti-inflammatory effects of aspirin on fallopian tube carcinogenesis. During fellowship she received specialized training in complex surgery, chemotherapy and novel therapies to treat gynecologic cancers.
Dr. Castellano is board eligible in both Obstetrics and Gynecology and in Gynecology Oncology. She is an active member of the Society of Gynecologic Oncology and recently served on the 2020 Annual Program Committee. Dr. Castellano's research interests includes clinical trial design, quality initiative models, identification and elimination of health disparities and improvements in cancer care delivery. She has published and nationally presented dozens of scientific abstracts and articles over the past several years and is actively engaged in research. Dr. Castellano is thrilled to return home to and is excited to improve care and treatment options as well as expand clinical trial access to women with gynecologic cancers in south Louisiana.