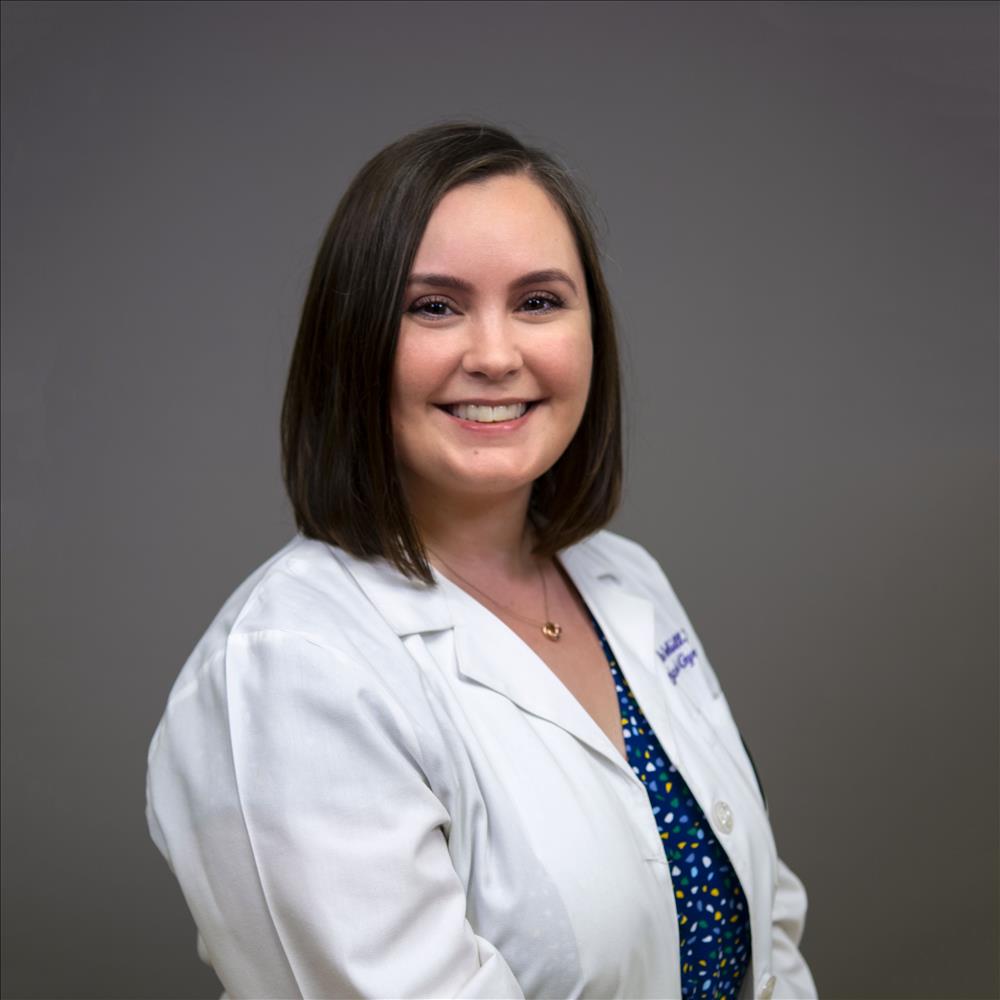 Nicole E. Freehill, MD, MPH
Assistant Professor - Clinical
Associate Residency Program Director
To make an appointment with this provider, please contact:

LSU Healthcare Network
3700 St. Charles Avenue, 5th floor
New Orleans, LA  70115
Phone: 504-412-1520
Fax: 504-412-1161

 

Administrative Office:

2021 Perdido St., 4th floor
New Orleans, LA  70112
Phone: (504)568-4850
Fax: (504)568-5140

 
2000 B.S. Biology, University of New Orleans
2001 Post Bacalaureate Anatomy certification, Tulane Medical School
2005  MPH Health Systems Management, Tulane University School of Public Health and Tropical Medicine
2005  MD, Tulane Medical School
2009  Residency, Thomas Jefferson University Hospital, Philadelphia, PA
Nicole E. Freehill MD MPH is an Assistant Clinical Professor of Obstetrics and Gynecology. Dr. Freehill grew up in Mandeville, Louisiana and attended the University of New Orleans where she received a B.S. in Biology. She then spent a year earning a post baccalaureate certification in anatomy at Tulane Medical School. Next, Dr. Freehill spent four years attending both Tulane Medical School and Tulane University School of Public Health and Tropical Medicine, where she earned both her MD and her MPH in Health Systems Management. She was very active in student run clinics while at Tulane and was the director of both a TB testing clinic and a primary medicine clinic that were both student run and provided care for underserved patients in New Orleans. She then moved to Philadelphia, Pennsylvania to attend residency at Thomas Jefferson University Hospital where she was named the Outstanding Laparoendoscopic Resident Surgeon in her senior year by the Society of Laparoendoscopic Surgeons. Dr. Freehill then spent 9 years in private practice in southern New Jersey, where she supervised and taught residents from Thomas Jefferson University. She was the ultrasound director for both her private practice and a Hospital run Medicaid clinic, before moving back home to New Orleans.
Dr. Freehill is a general Obstetrician and Gynecologist but some areas of particular interest to her include complex contraception, office based surgery, and obstetric and gynecologic ultrasound. She is passionate about student and resident education and has had a role in teaching and training students and residents her entire career. Dr. Freehill is active both with resident and student education while maintaining a private practice here at LSUHSC. She was awarded the APGO National Faculty Award for Excellence in Medical Student Education in 2020 and the Aesculapian Society of LSU HSC Medical School award for Junior faculty Excellence in Teaching in 2021. She has been Associate Program Director for the LSU New Orleans Ob/Gyn program since 2019, and Ryan Residency Program Director since 2022. She is an active member of ACOG - the American College of Obstetricians and Gynecologists, and LSMS - the Louisiana State Medical Society.
Dr. Freehill received her board certification from the American Board of Obstetricians and Gynecologists in 2011 and has maintained their high standards since. She is also a Fellow of ACOG.
Dr. Freehill is married with two sons. In her free time she enjoys spending time with family and friends, reading, cooking, biking, travel and all things Disney.