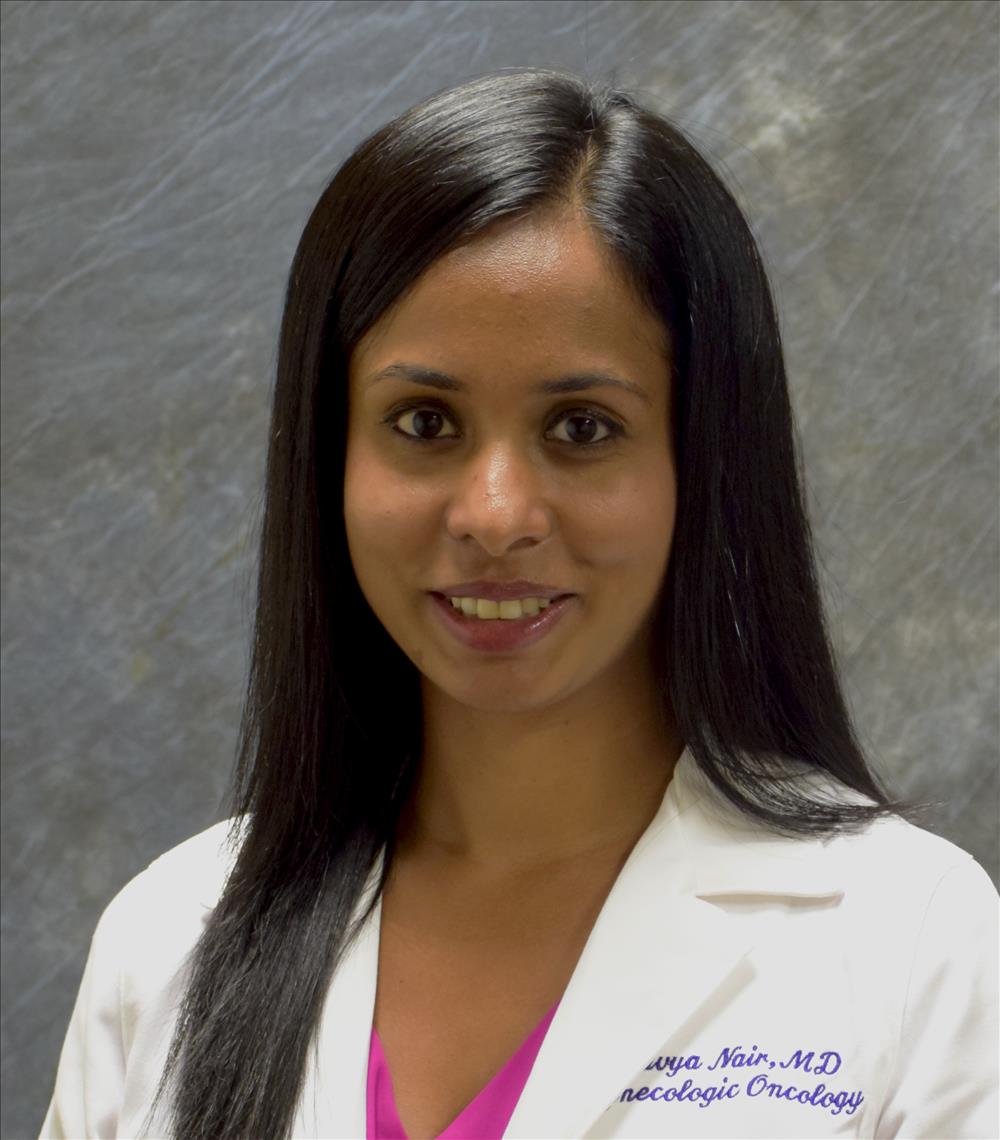 Assistant Professor - Clinical
To make an appointment with this provider, please contact:

LSU Healthcare Network
3601 Houma Blvd., Suite 203
Metairie, LA  70006
Phone: (504) 412-1650
Fax: (504) 412-1660

 

University Medical Center Cancer Center
2000 Canal Street, 5th floor
New Orleans, LA 70112
Phone: (504) 702-3311
Fax: (504) 702-5739
For an appointment please contact us or have your referring provider fax a referral to us at the above number.

West Jefferson Cancer Center
1101 Medical Center Blvd
Marrero, LA 70072
Phone: (504) 349-6360
Fax: (504) 349-6363
For an appointment please contact us or have your referring provider fax a referral to us at the above number.

 

 

Administrative Office:

1542 Tulane Avenue, Box T5-2
New Orleans, LA  70112
Phone: (504)568-4850
Fax: (504)568-5140
2006 - B.S. in Engineering, Tulane University, New Orleans, LA
2007 - Masters in Public Health, focus on International Health & Development, Tulane University, New Orleans, LA
2011 - M.D. New York University, New York, NY
2015 - Residency in Gynecology & Obstetrics, Emory University, Atlanta, GA
2018 - Fellowship in Gynecologic Oncology, Mount Sinai School of Medicine, New York, NY
Dr. Navya Nair is a Gynecologic Oncologist with the LSU Health Sciences Center, Department of Obstetrics and Gynecology. She completed her medical degree at New York University where she was inducted into the prestigious Alpha Omega Alpha medical honor society. She was also awarded the Eleanor Mayer Masters Scholars Humanism award for being the student who exemplified a sense of humanity and patient empathy while in medical school.
She then went on to complete her residency at Emory University, where she served as Administrative Chief Resident and was recognized for outstanding clinical service in both Gynecology and Gynecologic Oncology. She developed her research interests in cancer public health by collaborating with the Centers for Disease Control and Prevention, Cancer Prevention division in studying providers' practices regarding HPV vaccination as well as the Georgia Center for Oncology Research and Education in studying primary care provider knowledge of hereditary breast and ovarian cancer. During this time, she also honed in on her surgical skills and was awarded the Society of Laparoendoscopic Surgeons scholarship to attend the multispecialty fellowship summit to develop laparoscopic surgical skills. She also developed her commitment to teaching and won the Golden Apple Award for medical student teaching.  At her residency graduation, she was honored with the prestigious award of Most Outstanding Senior Resident, where she was recognized by her faculty and co-residents as the senior resident who continually exemplifies professionalism and humanism, excelled in clinical service, and was an outstanding teacher and role model for junior residents and students.
Dr. Nair completed her fellowship in Gynecologic Oncology at Mount Sinai Hospital in New York. As her fellowship research experience, she completed a translational research project where she prospectively collected and analyzed uterine lavage fluid to identify genetic mutations in the fluid in order to detect endometrial cancers. This comprehensive research project was published in the coveted PLoS Medicine Special Issue " Translating the Cancer Genome — Implications for Diagnosis and Treatment." She was also actively involved in successfully developing the Enhanced Recovery pathway in the Department of Obstetrics and Gynecology.
Dr. Nair returned to her hometown of New Orleans to practice as a gynecologic oncologist. She specializes in the use of surgery and chemotherapy in treating women with gynecologic cancers. In addition, she is actively involved with the clinical trials program at the Louisiana Cancer Center. She is a Fellow of the American College of Obstetrics and Gynecology . She is board certified in Obstetrics and Gynecology and board eligible in Gynecologic Oncology. She is a member of the Society of Gynecologic Oncology and the American Society of Clinical Oncology . Her research interests lie in reducing barriers to cancer care and improving quality of cancer care. She is currently actively involved in developing the Enhanced Recovery protocol at University Medical Center. Dr. Nair also has a strong interest in global women's health. She has worked in India, Ethiopia and Liberia and hopes to contribute to improving the care of women worldwide by implementing cancer prevention programs and improving access to cancer care.