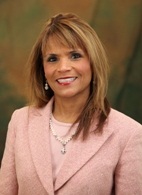 Assistant Professor - Clinical Obstetrics and Gynecology
To make an appointment with this provider, please contact:

LSU Healthcare Network
3700 St. Charles Avenue, 5th floor
New Orleans, LA  70115
504-412-1520

 

Administrative Office:

2021 Perdido St., 4th floor
New Orleans, LA  70112
Phone: (504)568-4850
Fax: (504)568-5140

 

Email: rreita@lsuhsc.edu
Dr. Reitan was born in Sioux City, Iowa.  She was adopted as an infant and raised in Decorah, Iowa, the youngest of 5 children. She studied Nursing as an undergraduate student at the University of Southern California and worked as a Registered Nurse at Cedar Sinai Medical Center in Los Angeles, before deciding to go to medical school.
Dr. Reitan earned her Medical Degree (MD) at the University of Wisconsin-Madison. She did her residencies at John Hopkins and LSU. She practiced Academic medicine at University of California-Irvine, where she did research on the human papilloma virus (HPV), lectured at the OBGYN board review courses, and did numerous lectures on Women's Health.  Dr. Reitan moved to New Orleans 9 days before Katrina and aided first responders with search and rescue.
Dr. Reitan is a Minimally Invasive Surgeon, certified as a DaVinci Robotic Surgeon as well as Single Incision Surgeon.   She is also a proctor for minimally invasive surgery. She is board certified in Obstetrics and Gynecology (Ob/Gyn) and fellow with the American College of Obstetricians and Gynecologists.  She is the Women's Health Consultant at Tulane Student Health and Southeast Louisiana Veterans Administration Women's Health.  She sees patients at Children's Hospital as a Pediatric/Adolescent Gynecologist.
Her clinical interests include minimally invasive surgery, treating female veterans, and all females from conception to menopause.
Dr. Reitan is the host of her own medical segment on ABC News-"News with a Twist", Dr. Rachel-The Teaching Doctor. Launched in 2012, Dr. Reitan has won two Emmy's for On-Camera Talent. Her ultimate goal is to help people realize that they only have one body and they should treat their body like a palace.
An avid animal lover, Dr. Reitan is a member of SPCA, SPCA Spade and Neuter Program, New Orleans Feral Cat Program, and The Human Society.  She is also a foster parent for the SPCA.
She loves football, close friends, and family.