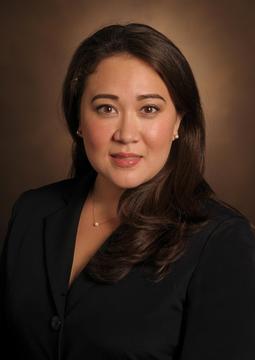 Associate Professor - Clinical
Division Chief, Minimally Invasive Surgery
2000    BE, Vanderbilt University, Nashville, TN
2004    MD, Drexel University College of Medicine, Philadelphia, PA
2008    Residency, OBGYN, Thomas Jefferson University, Philadelphia, PA
2009    Fellowship, Minimally Invasive Gynecologic Surgery, Vanderbilt University, Nashville, TN
Dr. Stacey A. Scheib is an Associate Professor of Clinical Obstetrics and Gynecology at LSU in New Orleans. Dr. Scheib grew up in a military family, so moved quite a bit growing up. She is a graduate of Vanderbilt University, where she was the recipient of the Chancellor's Scholarship. She graduated from Drexel University College of Medicine, where she received the Alumni Trustee Endorsement Grant and Women's Health Education Award. She completed her residency training in Obstetrics and Gynecology at Thomas Jefferson University Hospital, where she received the AAGL Excellence in Laparoscopy Award and Apple Teaching Award. Dr. Scheib attended fellowship at Vanderbilt University in Minimally Invasive Gynecology. Upon graduation, Dr. Scheib joined the faculty at Vanderbilt University where she taught residents and fellows. During her time at Vanderbilt University, she headed up the gynecologic simulation, was a national APGO Hysteroscopy Scholar, and gained a national reputation for single incision laparoscopy. In July 2012, Dr. Scheib was recruited by Johns Hopkins Hospital to become the Director of Minimally Invasive Gynecology in the Department of Gynecology and Obstetrics, as well as the Director of the Multidisciplinary Fibroid Center and Director of the Chronic Pelvic Pain Center. She received multiple teaching and mentoring awards from the residents and medical students and was a national APGO Electrosurgical Scholar. Since October 2017, Dr. Scheib has served as the Division Director of Minimally Invasive Gynecology and Director of OBGYN Simulation.
Dr. Scheib is a Fellow of the American College of Obstetricians and Gynecologists. She was board certified by the American Board of Obstetrics and Gynecology in 2009. She serves on the editorial board of the Journal of Minimally Invasive Gynecology. She has co-authored the book "Hysterectomy: Exploring your Options," written twelve textbook chapters, and published multiple journal articles, invited reviews, and surgical videos.
During her career, Dr. Scheib has established herself nationally and internationally in minimally invasive gynecology and chronic pelvic pain. Her interests include the treatment of endometriosis, fibroids, abnormal uterine bleeding, chronic pelvic pain, advanced operative laparoscopy, advanced hysteroscopy, single and reduced port laparoscopy, and evaluation of new technology. She loves teaching and exploring the role of simulation in improving surgical teaching. Dr. Scheib lives in New Orleans with her dog Grady and loves cooking, traveling, hiking and gardening.