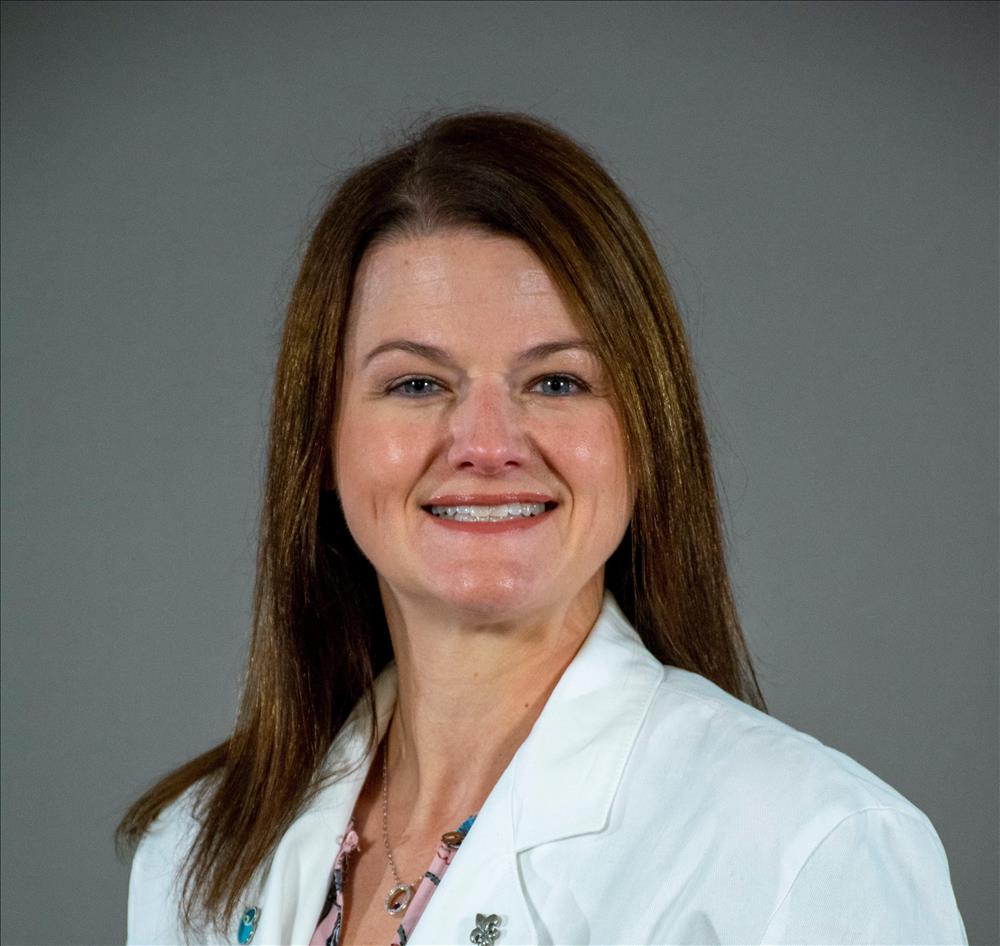 Stacey L. Holman, MD, FACOG
Associate Professor of Clinical OBGYN, LSU Heath New Orleans

UMCNO, Women's Health Service Line Director

Touro Hospital Maternal Child Health, Associate Division Director

 

 
To make an appointment with this provider, please contact:

LSU Healthcare Network
3700 St. Charles Avenue, 5th floor
New Orleans, LA  70115
Phone: 504-412-1520
Fax: 504-412-1161

 

Administrative Office:

2021 Perdido St., 4th floor
New Orleans, LA  70112
Phone: (504)568-4850
Fax: (504)568-5140

 

 
2000 - B.S. Zoology, Louisiana State University, Baton Rouge
2004 - M.D., LSU Health Sciences Center, New Orleans
2008 - Residency, LSU Health Sciences Center, New Orleans
Stacey L. Holman, MD is an Associate Professor of Obstetrics and Gynecology. Dr. Holman attended Louisiana State University in Baton Rouge and graduated with a Bachelor of Science, summa cum laude, in 2000. Dr. Holman attended the LSU School of Medicine in New Orleans, graduating in 2004. She also completed her residency in OBGYN at LSU Health, serving as Administrative Chief Resident during her last year of training.
As a member of the Generalist Division in the department of OBGYN at LSU, Dr. Holman is responsible for teaching residents and students as well as maintaining a private practice. Dr. Holman has been board certified with the American Board of Obstetrics & Gynecology since 2011. She currently serves as the Residency Program Director and is active within the arena of Graduate Medical Education.
Dr. Holman's leadership roles also extend to the hospitals in which she practices. She is the Women's Health Service Line Director for University Medical Center. In addition, she is the Associate Division Director of Maternal Child Health at Touro Hospital. She chairs the OB Quality Committee and is responsible for implementation of strategies to improve patient outcomes and health equity as well as maintenance of the clinical earning environment for resident education.
Dr. Holman has a particular interest in patient safety/quality improvement and serves as a faculty member for the statewide Louisiana Perinatal Quality Collaborative. The focus of this group is to reduce maternal morbidity & mortality with a focus on health equity and patient-centered care.
Her professional interests include: prenatal and postpartum care, colposcopy, and physician wellness.
Dr. Holman has lived in New Orleans for the past 23 years with her husband and their two children. In her free time, she enjoys traveling with family and friends, LSU football, running, and incorporating healthy choices into her daily lifestyle.