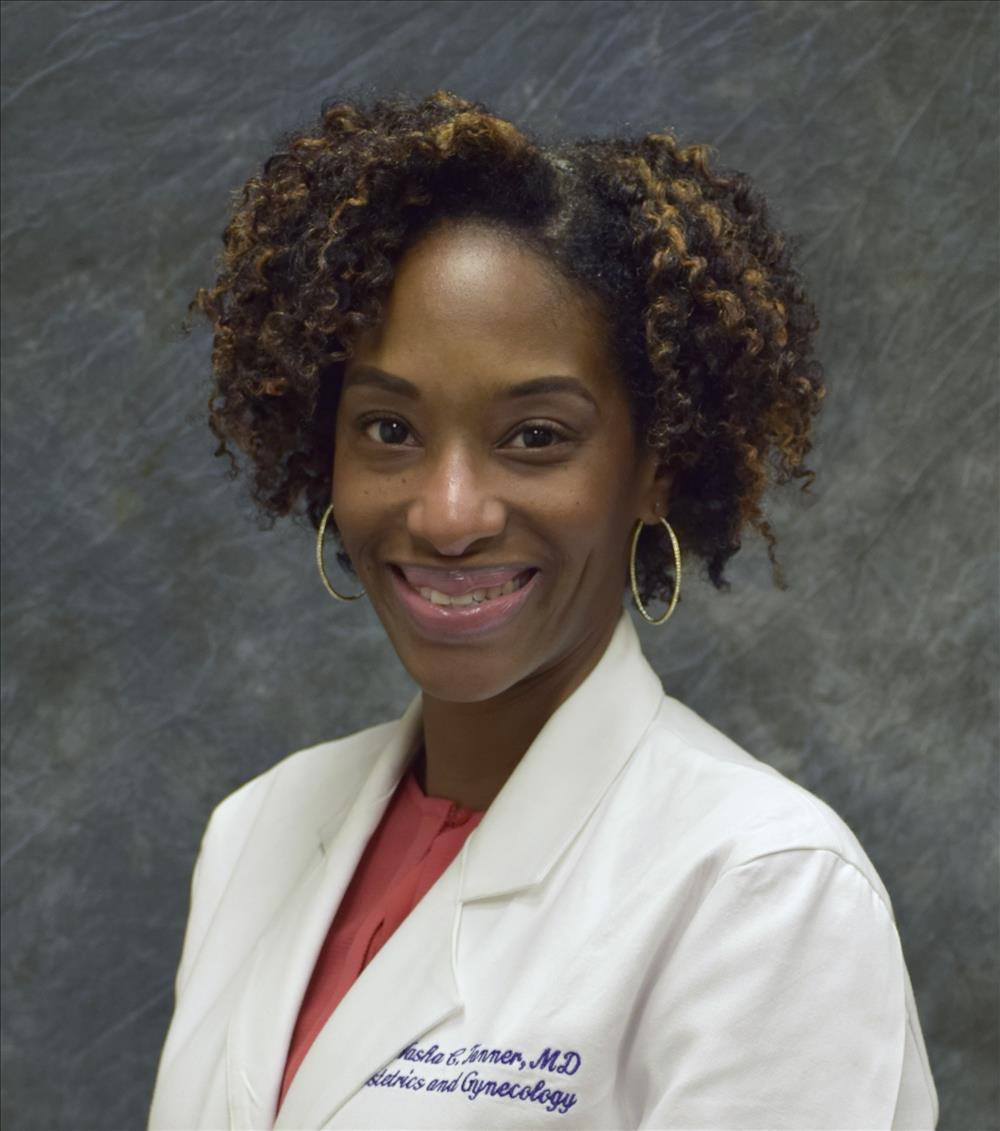 La'Nasha Tanner, M.D. (Assistant Clerkship Director)
Assistant Professor - Clinical Obstetrics and Gynecology

UMCNO LSU Benign Surgical Services Director
To make an appointment with this provider, please contact:

LSU Healthcare Network
3700 St. Charles Avenue, 5th floor
New Orleans, LA  70115
Phone: 504-412-1520
Fax: 504-412-1161

 

Administrative Office:

2021 Perdido St., 4th floor
New Orleans, LA  70112
Phone: (504)568-4850
Fax: (504)568-5140

 

 

 
1999 - B.S. Biology, Spelman College, Atlanta
2004 - M.D., Meharry Medical College
2008 - Residency, LSU Health Sciences Center, New Orleans
Doctor La'Nasha Tanner completed her residency in Obstetrics & Gynecology at LSU New Orleans in 2008, serving as Educational Chief Resident during her senior year. She earned her medical degree in 2004 from Meharry Medical College and was inducted into the Alpha Omega Alpha Medical Honor Society during her third year. She was also on the Dean's List during her matriculation at Meharry. Her academic excellence earned her several awards and scholarships. Dr. Tanner received her undergraduate Bachelor of Science degree in Biology from Spelman College in Atlanta, GA. Throughout her medical and premedical career, Dr. Tanner has participated in a number of community outreach programs. She is an active member of Alpha Kappa Alpha Sorority, Incorporated and currently serves as a mentor to emerging young leaders.
She served as the 2012-2013 Chief of Perinatal services at Southwest Mississippi Regional Medical Center and is currently an Assistant Clinical Professor of Obstetrics and Gynecology at Louisiana State University Health Sciences Center in New Orleans. She also serves as the Assistant Clerkship Director for the Department of Obstetrics and Gynecology.
Dr. Tanner is board certified by the American Board of Obstetrics and Gynecology.
She enjoys spending time with her husband. They are the proud parents of 2 children. In her free time she enjoys cooking and spending time with family and friends and travelling.