Thank you for your interest in our Pediatric Cardiology Fellowship Program!
Our program offers an accredited 3-year training program with positions available to 1-2 fellows per year.   
We are the only Pediatric Cardiology training program in Louisiana and our division provides care for patients across Louisiana and the Gulf Coast community from fetus and into adulthood. Our primary focus is to produce Pediatric Cardiologists with unparalleled clinical skills who will successfully transition into any clinical or academic setting including local, state-wide and nation-wide positions. To ensure success, we also prepare fellows to prioritize patient safety, to value inter-professional teamwork, and to improve healthcare quality for all.
While the fellowship program was initially accredited in 2010, our Heart Center here at Children's Hospital has been undergoing an extensive transformation over the past few years and has resulted in significant improvements in training opportunities for fellowship candidates.  In fact, Children's Hospital of New Orleans (our primary institution) has recently undergone $300 million expansion that includes a state of the art, family centered 28 bed cardiac intensive care unit, neonatal intensive care unit, two new Cardiac Catheterization and Electrophysiology laboratories, new emergency and inpatient radiology departments, and a same-day surgery unit with private rooms.
Each year, nearly 2000 children and adults visit our center for cardiac-related services, including: pediatric and adult congenital cardiothoracic surgery, dedicated cardiac intensive care management, diagnostic and interventional cardiac catheterization, electrophysiology services, echocardiography, MRI and CT-angiography, maternal fetal care, adult congenital heart disease care, exercise stress testing, heart failure and cardiomyopathy diagnosis and management, and pediatric coronary artery disease. Our highly trained and experienced cardiothoracic surgeons perform 150- 200 surgical procedures a year in newborns to adults, including Norwood, Glenn, Fontan, and arterial switch operations. ECMO technology and dedicated perfusionists support the comprehensive surgical program.
We currently have 15 faculty, including sub-specialty trained adult congenital cardiologists, fetal and non-invasive imaging specialists, congenital and adult congenital electrophysiologists, cardiac interventionalists, cardiac intensivists and two cardiothoracic surgeons.
In addition, New Orleans is a wonderful city to live in and experience first-hand with a lot of cultural and entertainment opportunities outside of the workplace.
Please click here for our services: Heart Center of CHNOLA
Clinical Training
During the cardiac fellowship, the trainee gains extensive inpatient and outpatient experience in the following areas:
Inpatient Cardiology
Cardiac Catheterization and Interventional Procedures
Echocardiography: Transthoracic, Transesophageal and Fetal
Electrophysiology and Non-Invasive Testing
Cardiac Intensive Care
Outpatient Cardiology
Consultation
Heart Failure and Cardiomyopathy
Pediatric Coronary Artery Disease
Cardiac CT and MRI
Congental Heart Disease                
Kelly Gajewski, MD
Program Director
(504) 896-9751
kgajew@lsuhsc.edu

James Krulisky, MD
Associate Program Director
(504) 896-2147
jkruli@lsuhsc.edu

Hanh Rimmer
Program Coordinator
(504) 894-6851
hmonju@lsuhsc.edu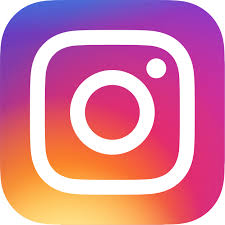 Follow @lsupedsfellow to learn a little more about us!