The Department of Physiology embraces, values and celebrates the different aspects that age, race, ethnicity, sex, sexual orientation, gender identity, gender expression, socio-economic status, religious beliefs, political convictions, experiences, perspectives, lifestyles, geographic regions and cultures have to offer to the education and research missions.  We endeavor to provide a safe and inclusive environment for all individuals to succeed.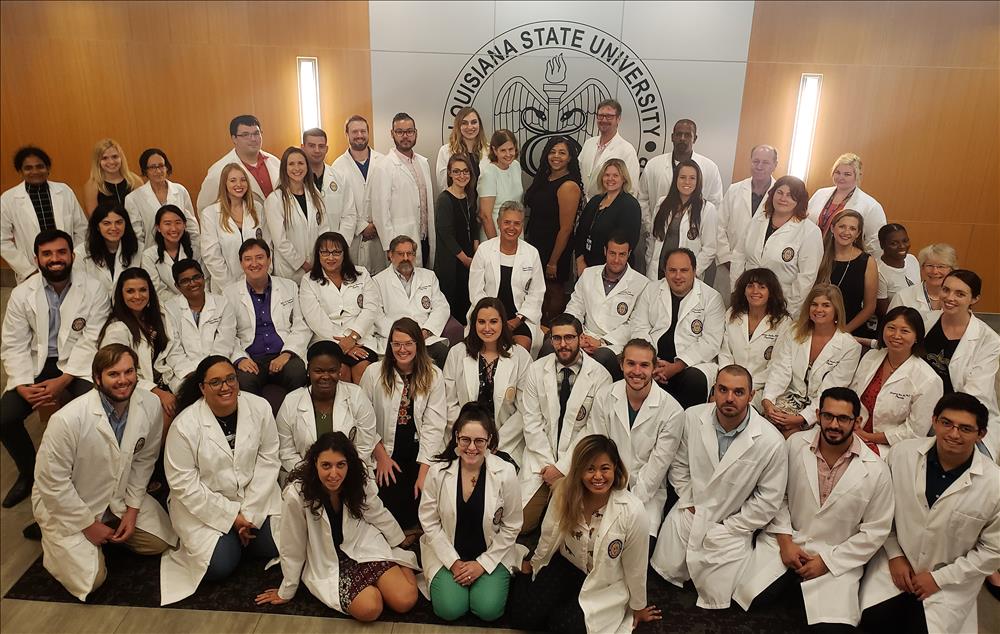 Welcome to the Department of Physiology
The Department of Physiology at Louisiana State University Health Sciences Center in New Orleans is committed to excellence in teaching, research and service. Members of the faculty are actively involved in educational programs in all six schools of the Health Sciences Center, providing instruction to students in the Schools of Medicine, Dentistry, Nursing, Allied Health, Public Health, and Graduate Studies. In the School of Graduate Studies the Department of Physiology offers the Ph.D. and M.S. degrees and participates in the M.D./Ph.D. program, as well as the new Interdisciplinary Program. In the Schools of Medicine and Dentistry the department participates in postgraduate education by providing core lectures and research opportunities in numerous residency and fellowship programs. The Department also offers postdoctoral research fellowship opportunities through the Biomedical Alcohol Research Training Program funded by the National Institute on Alcohol Abuse and Alcoholism (NIAAA), a component of the National Institutes of Health (NIH). Members of the Department of Physiology Faculty have received numerous teaching awards at the school, Health Sciences Center, and national levels and have lectured extensively internationally. Several members of the Department are authors of well known and highly regarded textbooks.
Members of the Department of Physiology at LSUHSC conduct research in the areas of cardiovascular, pulmonary, renal, and neuroendocrine physiology at every level of biologic organization: molecular, cellular, tissue, organ, organ system, and whole body physiologic integration. Several of our faculty study the host response to shock, trauma, inflammation and infection. The department currently receives funding via external grants and contracts from several institutes of the National Institutes of Health; the State of Louisiana Board of Regents; the Office of Naval Research; the March of Dimes Birth Defects Foundation; and from several corporations. Members of the faculty of the Department of Physiology are involved in collaborative research with clinicians from the Departments of Medicine, Surgery, and Pediatrics in the School of Medicine; and with researchers from Tulane University Health Sciences Center, the Tulane National Primate Research Center, Ochsner Clinic Foundation, and Xavier University. In addition, many of the research activities of the NIAAA-supported Alcohol Research Center are located in the Department of Physiology.
Members of the Department serve on Health Sciences Center, national and international instructional and research-related committees, National Institutes of Health study sections, a National Board of Medical Examiners committee, editorial boards of scientific journals and on the boards of professional societies.
The Department of Physiology of the Louisiana State University Health Sciences Center is internationally known for its contributions to research, teaching, and service. Please contact us for more information .
Patricia E. Molina, M.D., Ph.D.
Richard Ashman Professor and Head Department of Physiology
Director Alcohol and Drug Abuse Center of Excellence
Louisiana State University Health Sciences Center