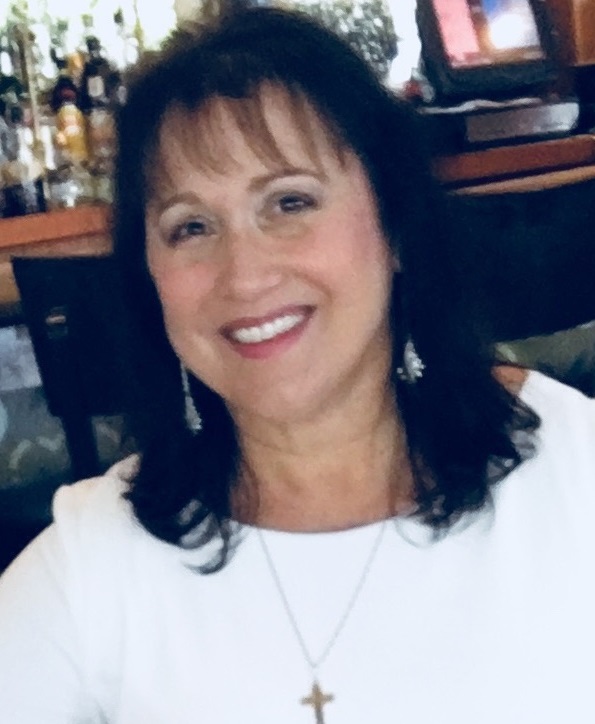 Lisa M. Harrison-Bernard, PhD, FAPS, FAHA, FASN
Professor of Physiology and Nursing
Director:  LSUHSC-New Orleans Postbaccalaureate Research Education Program (PREP) in Biomedical Sciences
1901 Perdido Street
Box P7-3, Room 7213
New Orleans, LA 70112
Phone: (504) 568-6175
Fax: (504) 568-6158

lharris@lsuhsc.edu
Diabetes affects 29 million Americans and is the 6th leading cause of death in the US. Diabetic nephropathy is the most common cause of end-stage renal disease worldwide. This chronic and debilitating disease is characterized by progressive proteinuria, declining glomerular filtration rate, and increased risk for cardiovascular disease.  
Our research focuses on how the effects of two important hormonal systems, renin-angiotensin and endothelin, contribute to the failure of normal kidney blood vessel function and lead to the development and progression of kidney disease in type II diabetic patients. The research is focused on determining the role of intrarenal production of angiotensin and endothelin-1 via chymase-dependent pathways to the microvascular and glomerular dysfunction contributing to the progression of diabetic kidney disease.   Most important, blocking the actions of a specific enzyme, chymase, may provide a new therapeutic drug target to reduce the influence of these hormonal systems on diabetic kidney disease.  Our research utilizes the highly clinically relevant obese type II diabetic db/db mouse which exhibits many of the principal features of human diabetic nephropathy.
Teaching Expertise: Present: Renal Physiology to Medical, Graduate, Dental, Allied Health, and Undergraduate Nursing Students
Course Directorship: 2008 - 2013: DHY 3202 - Dental Hygiene General and Oral Physiology; 2016 - 2018: HLSC 2410 - Nursing Human Physiology Course
Co-Directorship: 2014 - 2016, 2019-Present: HLSC 2410 - Nursing Human Physiology Course; 2021 - Present: Human Physiology for Medical Students
Facilitator:  2017- Present: Clinical Skills Integration for Medical Students
Committees & Administrative Responsibilities
Professional Society Committies
2013 - Present  Association for Women in Science South Louisiana Chapter (AWIS-SL) Chair of Awards
2014 - 2016      AWIS-SL Secretary
2019 - 2022      American Physiological Society Diversity, Equity and Inclusion Committee
2020 - 2022      AWIS-SL President
School of Medicine Committees
2007 -  Present  Sabbatical Leave Committee
2010 - Present   Member of Committee on Women's Affairs
2011 - Present   Member of Committee on Academic Standards
2016 - Present   Curriculum Subcommittee on Addressing Cultural Competencies
2018 - Present   Academic Collaboration for Health Equity
2020 - Present   Appointments and Promotions Committee
Departmental Committees
2010 - 2014       Physiology Graduate Student
2017 - Present  Physiology Graduate Student
2010 - 2014      Chair Physiology Graduate Student Mentoring
2017 - Present  Chair Physiology Graduate Student Mentoring
2014 - Present  Graduate Student Recruitment Task Force
2018 - Present  Chair of Training and Mentoring Task Force
Harrison-Bernard LM, Naljayan MV, Mercante DE, Gunaldo TP, Edwards S. Longitudinal interprofessional education in a graduate physiology course. Adv. Physiol. Educ. 43(2): 241-245, 2019. PMID: 31088161
Bivona BJ, Takai S, Seth DM, Satou R, Harrison-Bernard LM.  Chymase inhibition retards albuminuria in type 2 diabetes. Physiol Rep. 7(24):e14302, 2019. PMID: 31872559
Harrison-Bernard LM, Augustus-Wallace AC, Souza-Smith FM, Tsien F, Casey GP, Gunaldo TP. Knowledge gains in a professional development workshop on diversity, equity, inclusion, and implicit bias in academia.  Adv. Physiol. Educ. 44 (3): 286-294, 2020. PMID: 32484403
Primeaux, S.D., Harrison-Bernard, L.M., & Barnes, M.J. 'Neurophysiology of the Hypothalamus'. In G.I. Uwaifo Eds. The Hypothalamus: Anatomy, Dysfunction and Disease Management Springer Publishing. 2021
Funded Grant
9/5/17 - 7/31/22 1 R25 GM12119-01, "LSUHSC-New Orleans, Postbaccalaureate Research Education Program in Biomedical Sciences" Total Direct: $1,318,190. Total Support: $1,415,423. Rose: Principal Investigator/Director; Co-Director: Allison Augustus-Wallace; Program Coordinator: Maureen Basha; Program Administration: Melissa Prestwood.
Cardiovascular Center of Excellence