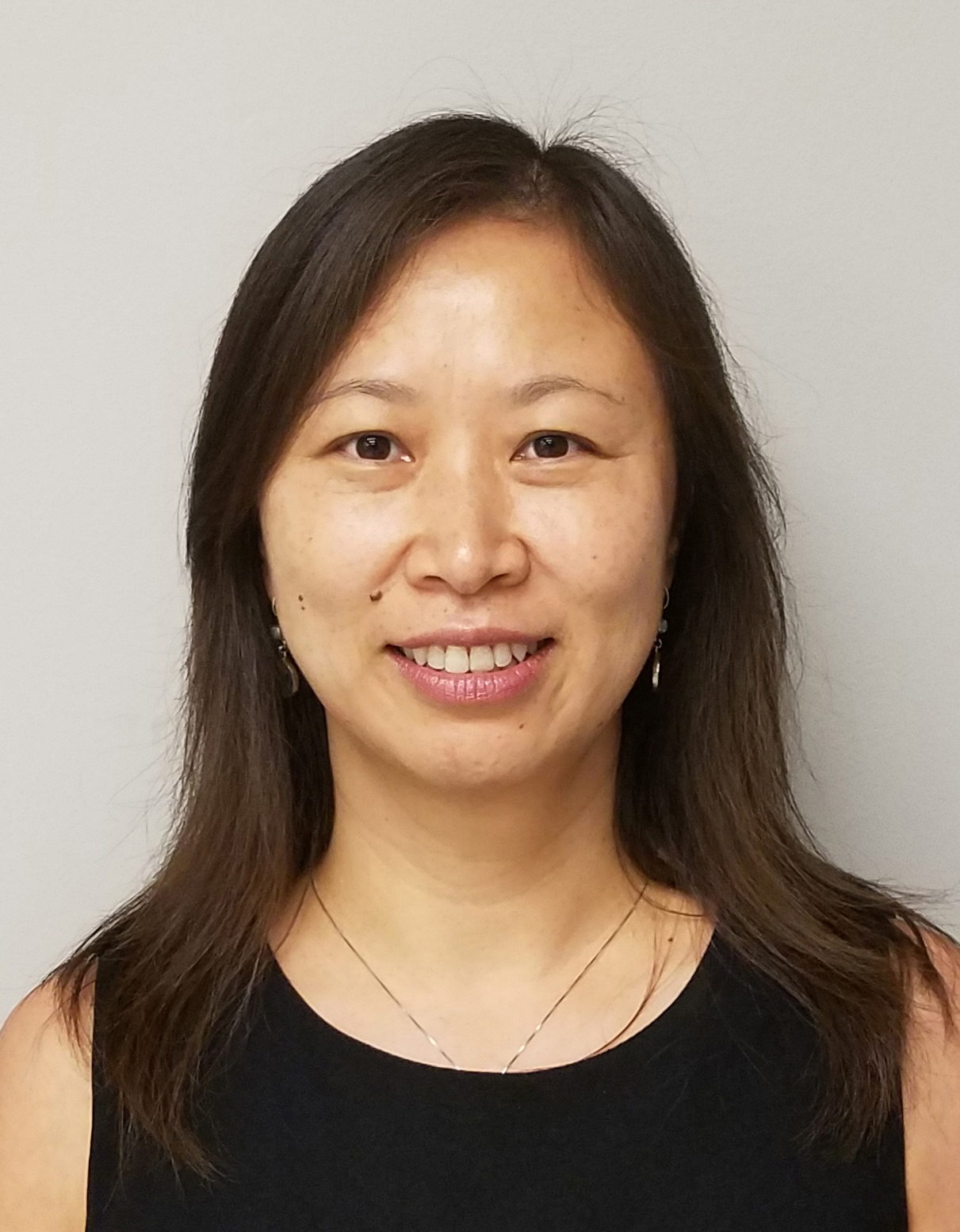 Xinping Yue, M.D., Ph.D.
Office: MEB 7224; Lab: MEB 7241
1901 Perdido Street
New Orleans, LA 70112
Phone: (504) 568‐2024
FAX: (504) 568‐6158
xyue@lsuhsc.edu
MD - 1995      Beijing Medical University
PhD - 2000     Anatomy and Cell Biology, University of Iowa
2001–2003      Postdoctoral Associate, Department of Biology, Massachusetts Institute of Technology (Advisor: Dr. Robert D. Rosenberg)
2003–2005      Postdoctoral Fellow, Department of Pathology and Laboratory Medicine, University of Wisconsin-Madison (Advisor: Dr. Alan C. Rapraeger)
2006–2008      Postdoctoral Fellow, Section of Pulmonary Diseases, Critical Care and Environmental Medicine, Tulane University Health Sciences Center (Advisor: Dr. Joseph A. Lasky)
Research in my laboratory focuses on understanding the pathophysiology and molecular mechanisms of lung diseases. We have long-standing interests in the role of heparan sulfate 6-O-endosulfatases (the Sulfs) in the pathogenesis of idiopathic pulmonary fibrosis and acute lung injury. In addition, in collaboration with Drs. Jason Gardner (Physiology) and Eric Lazartigues (Pharmacology), we are interested in examining the effects of chronic nicotine inhalation on the development of cardiopulmonary diseases with a focus on the renin-angiotensin system. Current active projects include: understand the function of the Sulfs in lung injury, inflammation, repair and regeneration; explore the therapeutic values of recombinant Sulfs and heparin analogs in the treatment of lung injury, inflammation and fibrosis; examine the impact of chronic nicotine inhalation on the development of lung diseases and its associated molecular mechanisms.
Area of Expertise: Pulmonary Physiology
Course Directorship:
  DHY 3202 - General and Oral Physiology
Lecturer:
PHYSIO 100 - Medical Physiology
INTER 132/PHTH 7122 - Biological Systems
HLSC 3410/HLSC 6410 – Nursing Pathophysiology
DHY 3202 - General and Oral Physiology
DENT 1115 - Human Physiology
Whitehead AK, Erwin AP and Yue X. Nicotine and Vascular Dysfunction. Acta Physiol (Oxf). 2021 Feb 17;e13631. doi: 10.1111/apha.13631. Online ahead of print. PMID: 33595878.
Fried ND, Morris TM, Whitehead AK, Lazartigues E, Yue X and Gardner JD. Angiotensin-II 1 type 1 receptor mediates pulmonary hypertension and right ventricular remodeling induced by inhaled nicotine. Am J Physiol Heart Circ Physiol.2021 Feb 12. doi: 10.1152/ajpheart.00883.2020. Online ahead of print. PMID: 33577434.
Gunaldo TP, Mason M, Harrison-Bernard L, Davis AH, Andrieu S, Brisolara K, Brown AM, Goumas A, Kreko A, Roi C, Sanne S, Wall LA, Yue X, Zamjahn JB, Patrick-Esteve J. Qualitative analysis of pre-licensure student perceptions of in-group professional stereotypes. Journal of Interprofessional Education & Practice 2021 23C:100413
Jia H, Yue X and Lazartigues E. ACE2 mouse models: a toolbox for cardiovascular and pulmonary research. Nat Commun 2020 Oct 14;11(1):5165. PMID: 33057007
Oakes JM, Xu J, Morris TM, Fried ND, Pearson CS, Lobell TD, Gilpin NW, Lazartigues E, Gardner JD and Yue X. (2020) Effects of Chronic Nicotine Inhalation on Systemic and Pulmonary Blood Pressure and Right Ventricular Remodeling in Mice. Hypertension 75(5):1305-1314. PMID: 32172623; PMCID: PMC7145734
Oshima K, Han X, Ouyang Y, El Masri R, Yang Y, Haeger SM, McMurtry SA, Lane TC, Davizon-Castillo P, Zhang F, Yue X, Vivès RR, Linhardt RJ, and Schmidt EP. (2019) Loss of endothelial Sulfatase-1 after experimental sepsis attenuates subsequent pulmonary inflammatory responses. Am J Physiol Lung Cell Mol Physiol. 317(5):L667-L677. PMID: 31461325; PMCID: PMC6879902
Yue X* and Guidry JJ. (2019) Differential Protein Expression Profiles of Bronchoalveolar Lavage Fluid Following Lipopolysaccharide-Induced Direct and Indirect Lung Injury in Mice. Int J Mol Sci.20(14), 3401. Special issue: Acute Lung Injury – New Insights into the Mechanisms and Emerging Therapies. PMID: 31373289 (*Corresponding author)
Oakes JM, Fuchs RM, Gardner JD, Lazartigues E, Yue X. (2018) Nicotine and the Renin-Angiotensin System. Am J Physiol Regul Integr Comp Physiol. 315(5): R895-R906. PMID: 30088946; PMCID: PMC6295500.
Yue X. (2017) Epithelial deletion of Sulf2 exacerbates bleomycin-induced lung injury, inflammation and mortality. Am J Respir Cell Mol Biol. 57(5):560-569. PMID: 2865777; PMCID: PMC5705905
Lu J, Auduong L, White ES, Yue X. (2014) Upregulation of Heparan Sulfate 6-O-Sulfation in Idiopathic Pulmonary Fibrosis. Am J Respir Cell Mol Biol. 50(1):106-14. PMID: 23962103
Yue X*, Lu J, Auduong L, Sides MD, Lasky JA. (2013) Overexpression of Sulf2 in idiopathic pulmonary fibrosis. Glycobiology 23:709-19. PMID: 23418199 (*Corresponding Author)
Yue X, Li X, Nguyen HT, Levy DR, Sullivan DE, and Lasky JA. (2008) TGF-β1 induces heparan sulfate 6-O-endosulfatase 1 expression in vitro and in vivo. J Biol Chem. 283(29):20397-407. PMID: 18503048.
Feng Y, Yue X, Xia H, Bindom SM, Hickman PJ, Filipeanu CM, Wu G and Lazartigues E. (2008) Angiotensin-converting enzyme 2 overexpression in the subfornical organ prevents the angiotensin II-mediated pressor and drinking responses and is associated with angiotensin II type 1 receptor downregulation. Circ Res. 102(6):729-36. PMID: 18258853.