ADULT TRACK
(2 POSITIONS)
OVERVIEW
Each Adult Track psychology intern will rotate through the adult inpatient psychiatric units (20 hours per week) located at University Medical Center for the entire training year. Inpatient rotations involve varying amounts of psychological assessment, group therapy, individual therapy, and consultation. Interns work within a multidisciplinary treatment team providing services in an acute inpatient hospital setting.

Adult interns will carry four to six adult outpatient psychotherapy cases at the Behavioral Sciences Center (8 hours/week). These cases may be follow‑up treatments of patients previously seen in the inpatient setting, or may come from direct outpatient referrals, and may be year‑long intensive treatments or serial brief therapy cases. When psychology interns want more than the required number of outpatient psychotherapy cases, the number and client mix will be based on the supervisor's approval, as well as the psychology intern's experience, interests, training needs, and available time.

In addition to inpatient psychological assessments of adults on the inpatient service, Adult Track psychology interns are required to maintain active assessment cases through the Behavioral Sciences Center-Assessment Clinic and complete outpatient batteries of psychological tests with adults (1-2 cases per month) during the entire psychology internship year. Assessments may include psychological, neuropsychological, and psychoeducation batteries.
Interns also have a half day a week to participate in a specialty rotation of their choice.
Below is a sample schedule for an intern on the adult track.

SEMINARS & SUPERVISION
Assessment Group Supervision:
This weekly group supervision allows all interns to formally present assessment cases of infants, children, adolescents, and adults evaluated through the outpatient clinics. Fundamentals of psychological testing including test administration, selection of testing instruments, collection of collateral reports, integration of testing data, report writing, recommendations for feedback sessions etc. will be discussed throughout the year. Integration of test data, history, and DSM 5 diagnostic criteria will be emphasized with particular attention placed on differential diagnosis. More advanced levels of diagnostic and treatment issues with various populations are also presented (e.g., the borderline conditions, the spectrum of narcissistic disorders, and the spectrum of depressive disorders).

Psychology Seminar:
This weekly seminar discussion session consists of various special topics in clinical psychology, ethical decision-making, and professional development as a psychologist. Multidisciplinary core faculty and outside lecturers (e.g. psychologists, psychiatrists and social workers) discuss a variety of issues including juvenile violence, licensing issues, cultural diversity, financial issues following graduation, psychopharmacology and challenging treatment issues. If available, additional topics may be included at the request of the current intern class. The early part of the year will focus on covering Louisiana laws related to the practice of psychology, suicide/homicide assessment, and child/elder abuse reporting. There are also quarterly seminars related to supervision and multicultural awareness as well. In addition, each psychology intern is required to make a formal presentation/job talk on a topic or issue of their choice prior to the end of the training year.

Psychotherapy Group Supervision:
This unique, year-long supervision involves presentations of therapy cases seen at the various training settings. Psychology interns formally present cases which are then discussed as a group. The focus of the discussion is on deepening case conceptualization, understanding the cultural formulation of the case, discussing transference and countertransference that may arise in the treatment, and brainstorming other potential therapeutic techniques that could be beneficial to the individual case. Interns are welcome to bring videos from session to enhance discussion about psychotherapy cases.
Group Supervision of Supervision:
This group meets weekly and is intended to focus on the intern's development of their own supervision skills as a necessary part of their professional development as psychologists. Interns are encouraged to bring issues that arise during supervision sessions as well as their successes from their experiences in the role as supervisor to process with the group.
Other Educational Experiences:
While on the primary rotations, interns will be required to attend in service and other training activities, which are germane to their functioning as members of the multidisciplinary team.
Psychiatry Grand Rounds, including case conferences, are held at LSUHSC three times per month. Departmental, local, national, and international experts give presentations on diagnostic and treatment issues, biological psychiatry, epidemiological findings, socio-political issues, theoretical developments, and philosophical issues in clinical psychiatry. Interns also have an open invitation to attend lectures offered by the New Orleans-Birmingham Psychoanalytic Center.
New Orleans is a popular city for continuing education programs and conventions. In the last several years the American Psychological Association, National Training Institute: Zero to Three, the Society for Research in Child Development, the Society for Personality Assessment, the International Neuropsychological Association, the American Academy of Child and Adolescent Psychiatry, and the Louisiana Psychological Association have held their annual conventions in New Orleans.
---
ADULT OUTPATIENT EXPERIENCE
Behavioral Sciences Center (BSC) Outpatient Psychotherapy and Assessment Clinic
The Behavioral Sciences Center is located in the Campus Multi-Specialty Clinic on the 7th Floor at 278 S. Johnson St., New Orleans, in close proximity to the other major training sites. Since 2008, the Behavioral Sciences Center has become the primary outpatient clinic for the entire department, and its various trainees of all disciplines. This clinic is operated by the Department of Psychiatry to provide training experience in outpatient mental health services for psychology interns, psychiatry residents, and social work interns. Referrals to the clinic come from both the public and private sectors, including private practitioners in the community, pediatric clinics at the Medical Center of Louisiana and Children's Hospital, University Medical Center, community mental health centers, and local schools and universities. Supervision is provided by the full-time faculty psychologists and by several part-time clinical faculty who are engaged in clinical practice within the community. A variety of theoretical orientations are represented by our supervisors.
The BSC also provides interns with more specialized training and experience assessing patients of all ages referred for a variety of psychiatric, medical, and behavioral issues. Psychological/cognitive issues including learning problems, ADHD, depression, anger, anxiety, and memory/cognitive disorders are routinely assessed in the assessment battery which includes the WPPSI/WISC/WAIS, Woodcock-Johnson Tests of Achievement, Trail Making Test, Achenbach Scales, PAI/MMPI, and IVA+ to name a few.

A customized approach is used by the clinician, with the assistance of their clinical supervisor, as indicated by the referral question. Services are available for individuals ages 1 month to 89 years. The psychology intern receives supervision from a licensed psychologist on the core faculty. In addition, all interns attend a weekly Assessment Group Supervision to formally present and discuss cases assessed through their outpatient clinics. All Interns are required to carry an active outpatient assessment case at all times throughout the training year with adjustments made to the caseload depending on complexity of cases assigned (average 1-2 per month). The majority of services completed through the BSC are conducted in two sessions (up to 8 hours total) with additional sessions scheduled as needed. Results with appropriate recommendations are provided in 60-minute feedback session appointments within a month of completion of all aspects of testing including collection of collateral reports from caregivers, teachers, etc.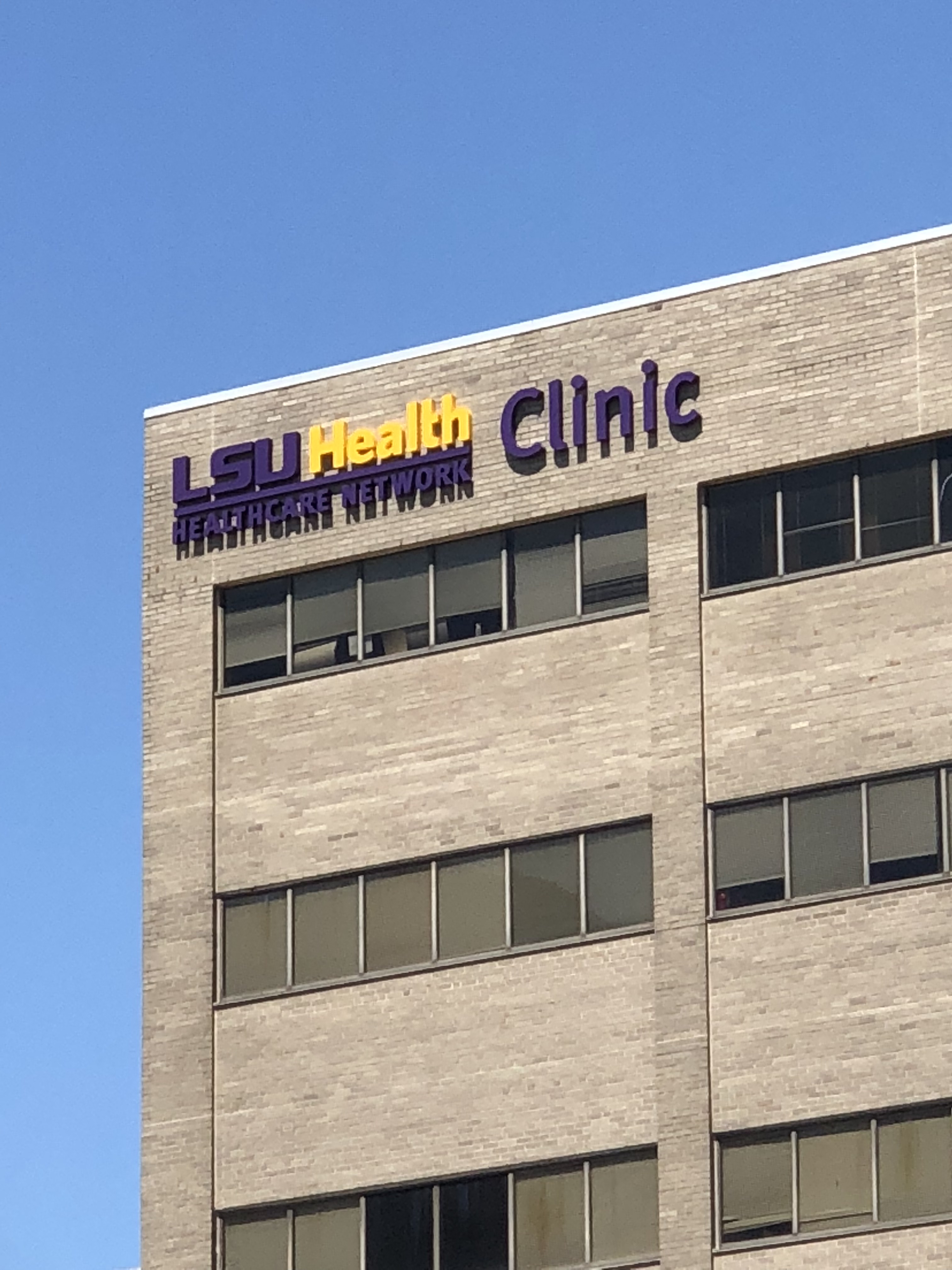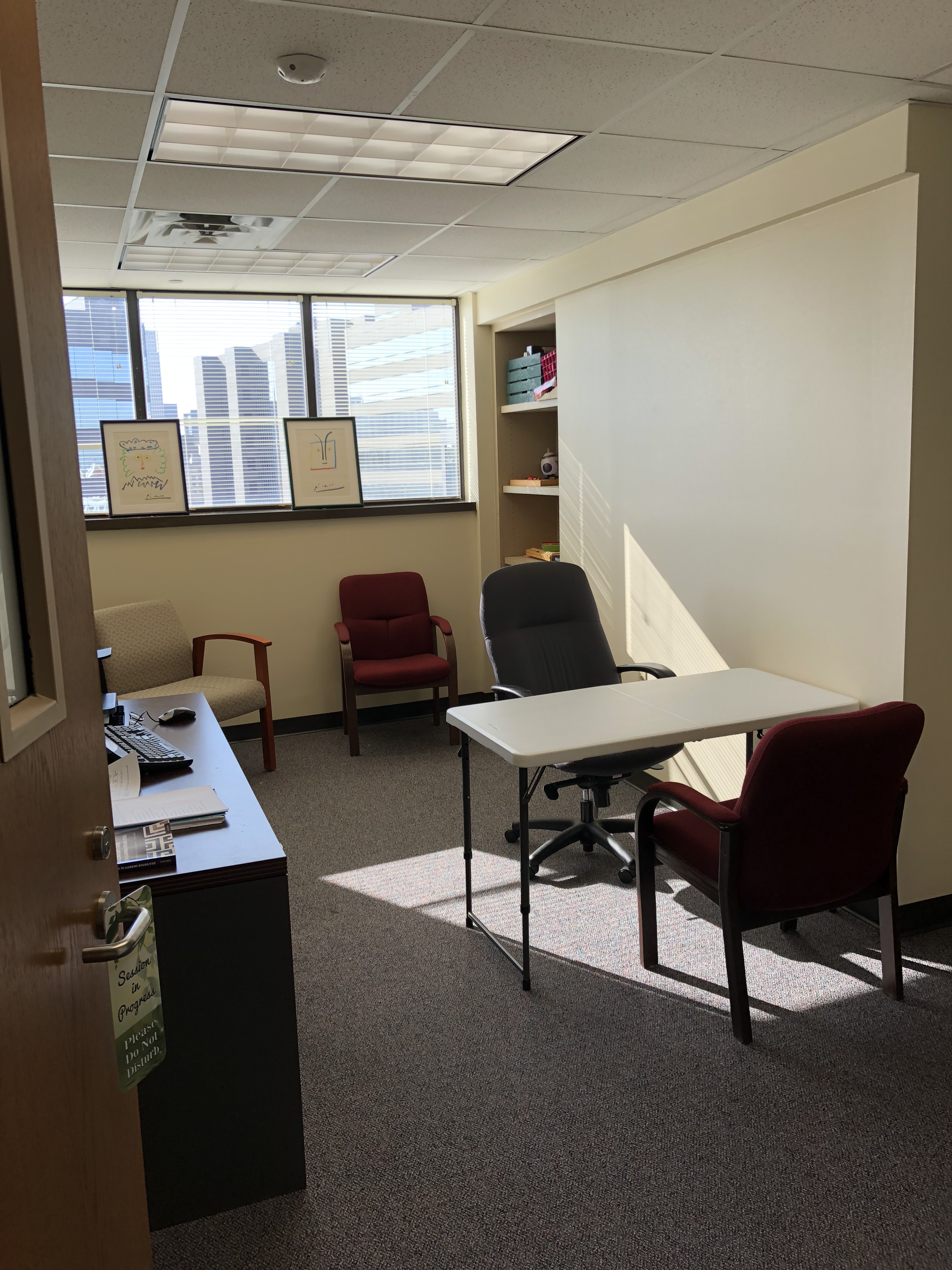 ---
ADULT INPATIENT EXPERIENCE
University Medical Center
LSUHSC Department of Psychiatry provides psychiatric services on two of the three adult inpatient psychiatric units which will have a capacity for 45 patients at the new University Medical Center. Patients age 18 and older are admitted to the inpatient service through University Medical Center's Emergency Services. The current inpatient units consist of patients with a variety of mental health issues including mood disorders, psychotic disorders, anxiety disorders, substance use, and personality disorders. Programing for the three units includes group therapies provided by various disciplines including psychology, psychiatry, social work, recreational therapy, and nursing.

Adult Track interns complete a twelve-month (20-hour per week) rotation on the psychiatric inpatient units. The psychology interns, psychiatry residents, medical students, and nursing students rotate through these units as part of their respective training programs. Adult and Child/Adult Track clinical psychology interns are integral members of the multidisciplinary treatment teams taking the role of consultant, diagnostician, and therapist as they provide consultation, group psychotherapy, individual psychotherapy, and psychological testing services for the units.
https://www.umcno.org/programs-services/behavioral-health-services/adult-inpatient-services/