Welcome to the Pediatric Gastroenterology Fellowship Program!
Hello! Thanks so much for visiting our website and considering our Pediatric Gastroenterology, Hepatology and Nutrition Fellowship Program. Our division offers an accredited 3-year training program with positions available for 1 fellow each year. The program provides training and experience to prepare the participant for a career in Pediatric Gastroenterology and Nutrition and certification by the American Board of Pediatrics Subboard of Pediatric Gastroenterology. The program has been ACGME certified since 1995.
Our division is the only Pediatric Gastroenterology training program in Louisiana, which allows us the care for patients across the region. During the fellowship period, our trainees gain extensive inpatient and outpatient experience and become familiar with the care of preterm and term newborns, infants, children, adolescents, and young adults with acute and chronic gastrointestinal, hepatic, and pancreatic disorders.
Our first-year fellow spends the majority of the first 12 months in the clinical setting, while the second- and third-year fellows focus the majority of their time on their scholarly projects. Our fellows work closely with our 6 full time Pediatric Gastroenterologists. All clinical experiences occur at the Children's Hospital New Orleans, which just completed a $300 million expansion. Our new GI procedure suites opened in Spring 2020 as a part of this renovation. Our division is one of the few programs that has a pediatric advanced endoscopist as part of our staff. This provides a great learning opportunity for our fellows to gain exposures to procedures like ERCP and EUS. In addition to procedural experience, we have our inpatient team/consult service and outpatient gastroenterology clinics. Our fellows provide longitudinal care for their outpatients in their continuity clinic, inflammatory bowel disease and hepatology clinics.
Thank you again for considering our program and we look forward to meeting with you. Please look through our website for more information. For any additional questions, contact me at clebl2@lsuhsc.edu, Colleen LeBlanc, MD.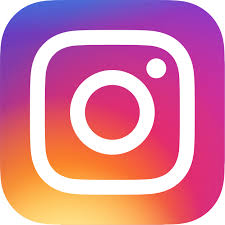 Follow @lsupedsfellow to learn a little more about us!