Interview Experience
In order to promote equity and fairness, interviews will continue to be held remotely via the ZOOM platform. You will first meet with our Program Coordinator, Taylor Rogge, to introduce yourself and work out any technical issues. You will then be greeted by our Program Director, Dr. Colleen LeBlanc, for an overview of our program. This is followed by individual meetings with multiple faculty members as well as a group meeting with our current fellows.
Interviews are structured to take approximately 3-4 hours and will be oddered as either morning or afternoon sessions.
Please contact Taylor Rogge, Fellowship Program Coordinator, for any additional questions at (504) 896-2723 or trogge@lsuhsc.edu.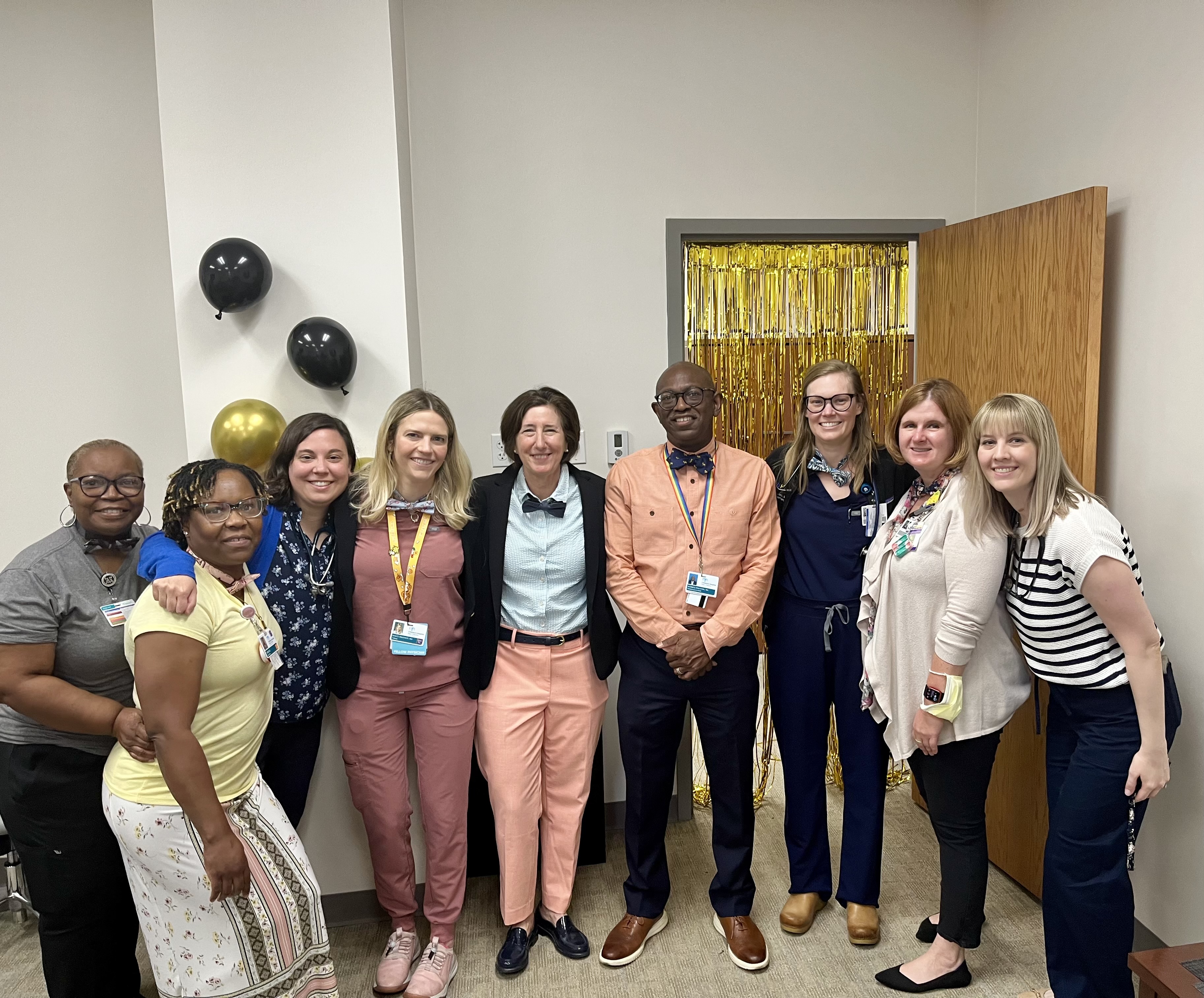 Dr. Moulton's bow tie birthday party