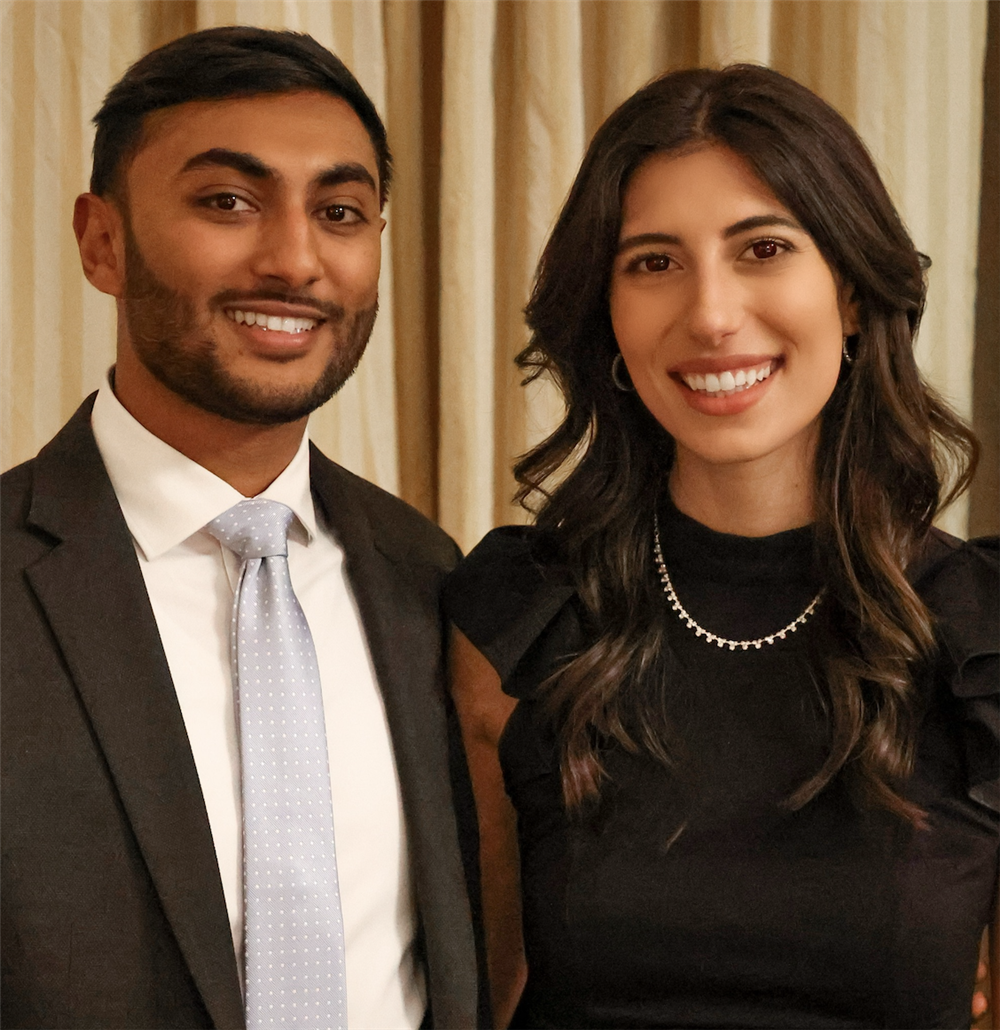 Class of 2022 VP Raj Patel (left) and President Anna Catinis (right) founded the AOA Mentorship Program in the Spring of 2022.
The AOA Mentorship Program
The LA-Beta Chapter of AOA is proud to introduce a new diversity, equity, and inclusion (DEI) initiative to take effect at the start of the 2022-2023 academic year: The AOA Mentorship Program. This program was created to provide first and second-year medical students the opportunity to be paired with an upper-level AOA member mentor who shared relatable experiences or obstacles during their path to medical school. 
Once inducted, each AOA member will fill out a survey to identify any unique circumstances, difficulties encountered on their journey to medicine, or anything else that relates to DEI. Examples include, but are not limited to, belonging to a race/ethnicity underrepresented in medicine, being a "non-traditional" medical student, having been employed in a different field prior to medical school, having children, being a first-generation college graduate/medical student/American, having English as a second language, working to provide for your family during schooling, being out-of-state/having little social support, etc. Any L1/L2 medical student has the opportunity to fill out a similar survey. Participation in the AOA Mentorship Program for L1/L2 students is encouraged, voluntary, and open to all. Our goal is to pair a maximum of 5 L1/L2 students with each L3/L4 AOA member to create a sense of belonging, guidance, and mentorship with someone who has overcome similar/relatable obstacles to achieve great success in medical school. 
We recognize that DEI not only pertains to skin color, background, religion, and culture, but also includes diverse upbringings, educational/professional experiences attained prior to or during medical school, family structure, income status, and other factors that may contribute to obstacles, barriers, and challenges that one may face. Therefore, we hope this program will serve as one way to address students' diverse experiences and challenges and allow for networking and mentorship with an AOA member with whom they may closely relate to.