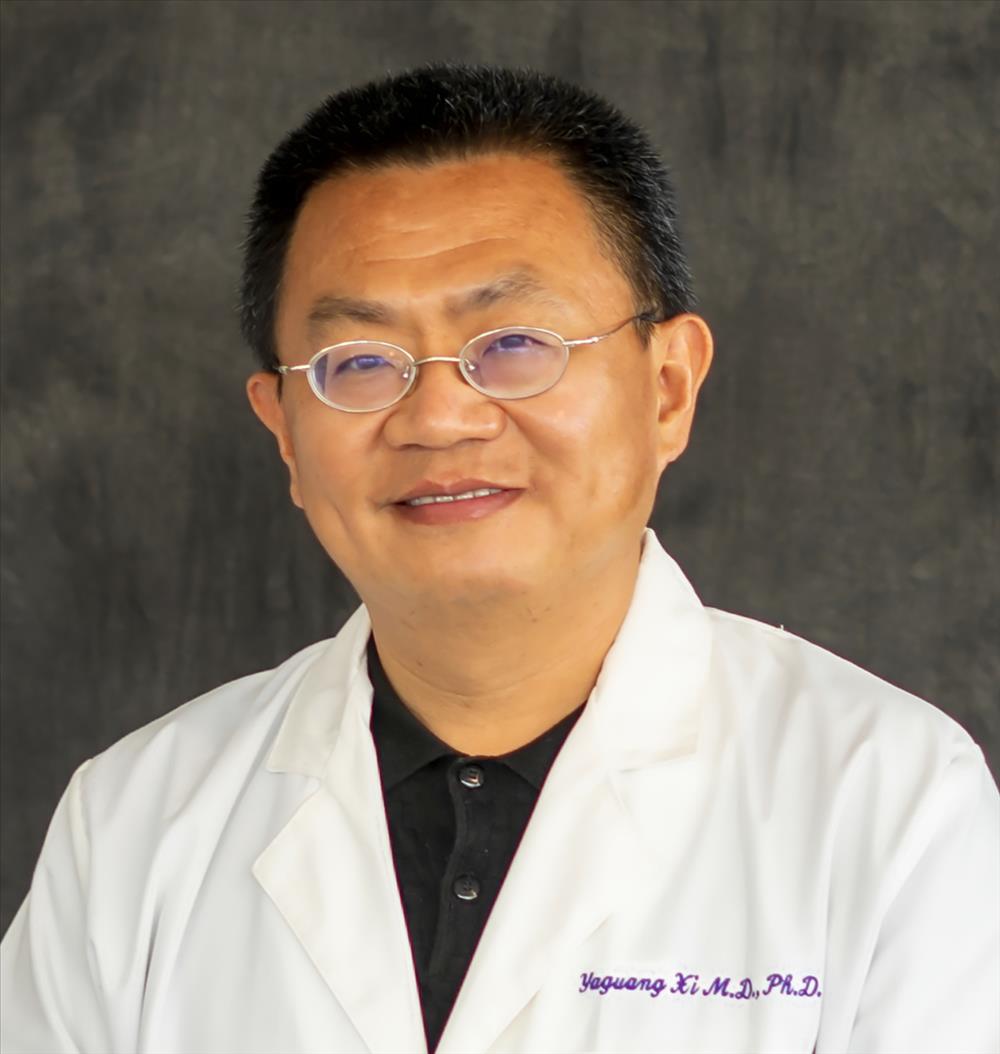 Xi, Yaguang
MD, PhD, MBA
Amgen Oncology Professor
Vice Chair for Research
Department of Genetics
School of Medicine
LSU Health Sciences Center
533 Bolivar Street
New Orleans, LA 70112
Tel: 504-517-5819
Email: yxi@lsuhsc.edu
MD, Inner Mongolia Medcial University, China (1996)
PhD, Peking University Health Science Center, China (2003)
MBA,  University of South Alabama (2012)
Dr. Yaguang Xi is a Professor and Vice Chair for Research of the Department of Genetics and a Program Member of Stanley S. Scott Cancer Center. Prior to pursuing his PhD at Peking University, Dr. Xi practiced as a general surgeon. His research interests include non-coding RNA, tumor metastasis, cancer chemoprevention, immunotherapy, and new drug development. His research projects are funded by NIH R01, P20, R21 grants, and American Cancer Society Research Scholar Award.
1. Discovery and validation of novel biomarkers associated with tumor progression, metastasis, treatment response, and chemoprevention.
2. Identification and characterization of important roles of non-coding RNAs (microRNAs) in human cancers.
3. Study of the regulatory role of sulindac in immunotherapy.
4. Development of new normalization methods for microarray analysis.
Genet 258 Advanced Genomics
CSI 100/200
Membership in Professional Organizations:
2004-Present    American Association for Cancer Research (Active Member)
2005-Present    American Society of Clinical Oncology (Active Member)
2012-Present    International Honor Society Beta Gamma Sigma (Lifetime Member)
2014-Present    American Association for the Advancement of Science (Member)
2015-Present    Society of Chinese Bioscientists in America (Member)
Stanley S. Scott Cancer Center