2020 Program Information and Applications
Program Resources
Contact Us
LSUHSC-Moffitt SPIRIT-CHD
We are part of the Southeast Partnership for Improving 
Research & Training in Cancer 
Health Disparities (SPIRIT-CHD), which supports undergraduate students to conduct research at LSUHSC on cancer health disparities.
Cancer Research Education Program (CREP)
Past and Present Interns
High School, Undergraduate and Postbaccalaureate Student Summer Research Program  
 
Overview   
Welcome to the Summer Research Internship Program webpage! We are excited that you are interested in our program. We invite you  to continue reading to learn more about our program.
 
About the Program

The Summer Research Internship Program was started by Dr. Paula Gregory to provide research experiences for medical students, undergraduates, and high school students in Louisiana.  Students are supported in part by Dr. Gregory's NIH grant (NIAAA).
Dr. Fern Tsien co-directs the program. Her National Science Foundation Research Experiences for Undergraduates (REU), Patrick F. Taylor Foundation, BCM Science Youth Initiative, and Entergy Foundation grants fund New Orleans area high school and college students.
The program works to cultivate students' interest in pursuing medical and research careers in the basic/clinical sciences or public health. Students spend 8-weeks in the program during the summer.  Interns are matched with mentors in laboratories or clinics at Louisiana State University Health Sciences Center or Children's Hospital of New Orleans.Students learn laboratory techniques used in medical research and attend weekly seminars. All students present their research results at the end of the summer at a poster session or oral symposium. In addition, they receive training in presentation skills, including how to prepare a presentation at a scientific meeting.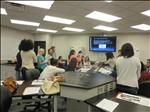 This program has succeeded in providing over 400 students with a meaningful research experience. Because of this program, some of Louisiana's best and brightest undergraduates, who attend school elsewhere, have been introduced to the opportunities available in their home state. After completing their internship, many student interns present their data at medical or scientific conferences, or have their research published in medical or scientific journals.  

This program is funded by the National Science Foundation (REU), National Institutes of Health (NIAAA), Louisiana Baptist Community Ministries Science Youth Initiative, Patrick F. Taylor Foundation, New Orleans BioInnovations Center, Entergy Foundation, LSUHSC School of Medicine and the Stanley S. Scott Cancer Center.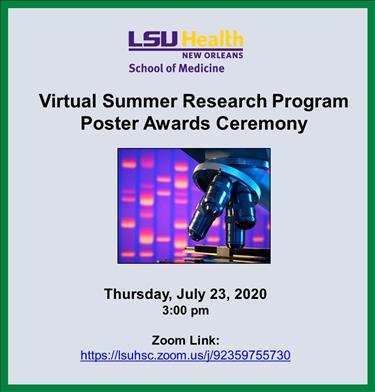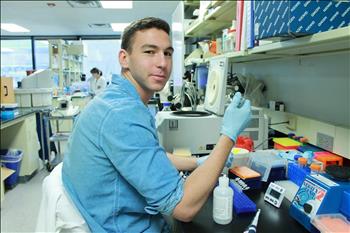 (Mark Fisher)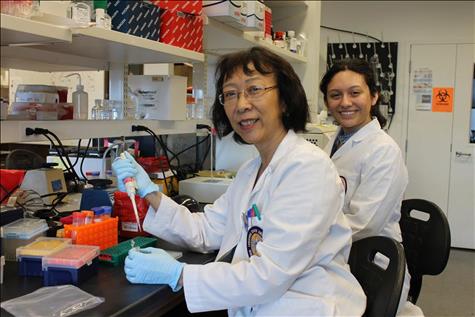 (From Left to Right: Dr. Li Li, Joussette Alvarado)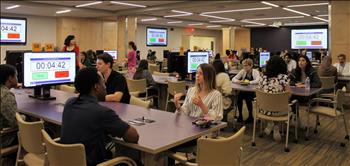 (Sci-Fly Mentoring Event)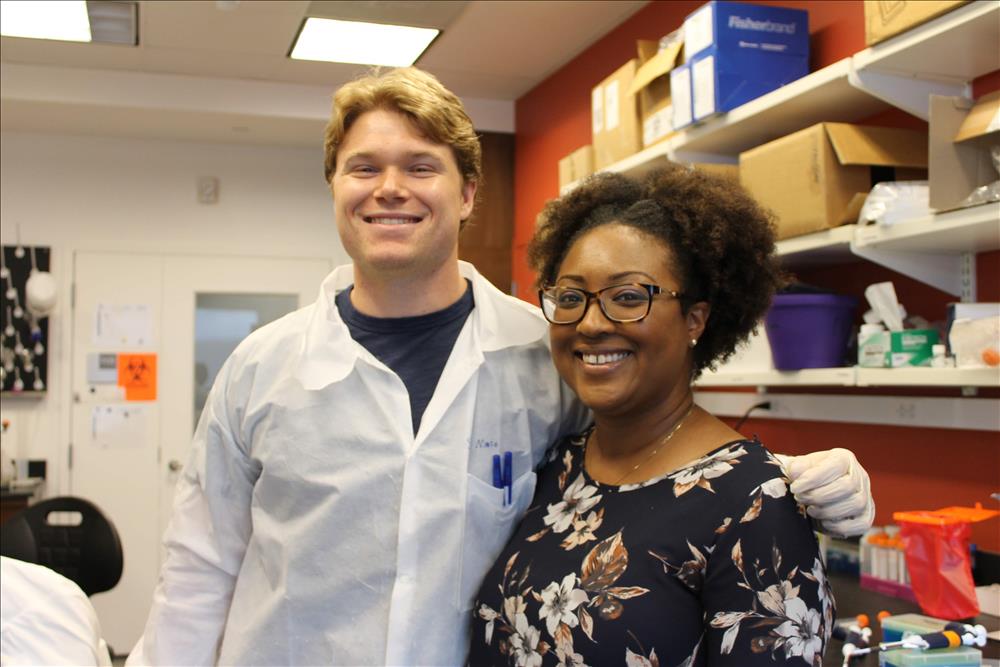 (From Left to Right: Samuel Martin, Dr. Ches'que Phillips)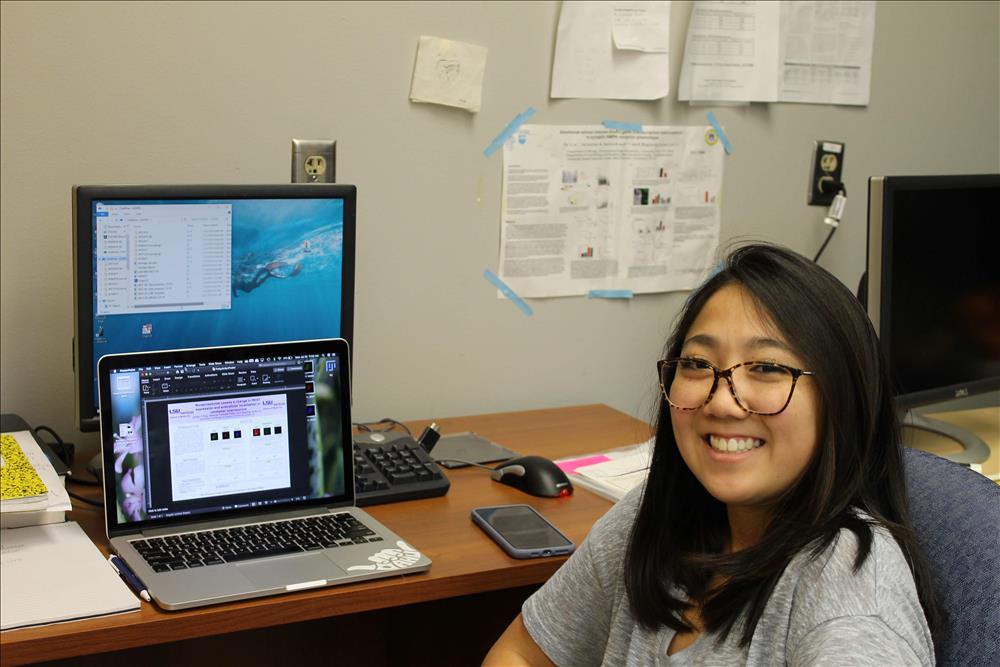 (Jordyn Fong)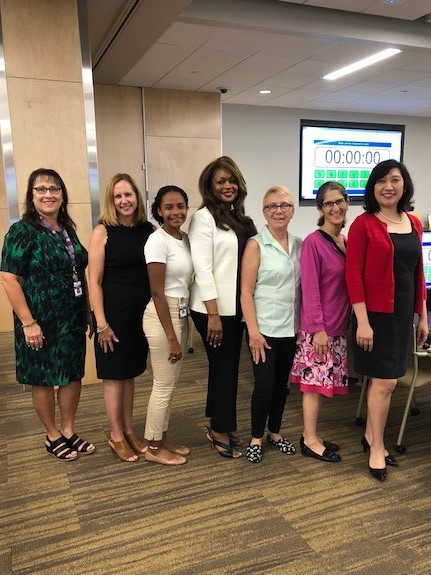 (From Left to Right: Dr. Lisa Harrison-Bernard, Dr. Angela Amedee, Faith Miller, Dr. Allison Augustus-Wallace, Dr. Paula Gregory, Martha Cucia, Dr. Fern Tsien)
2019 Postbaccalaureate Winner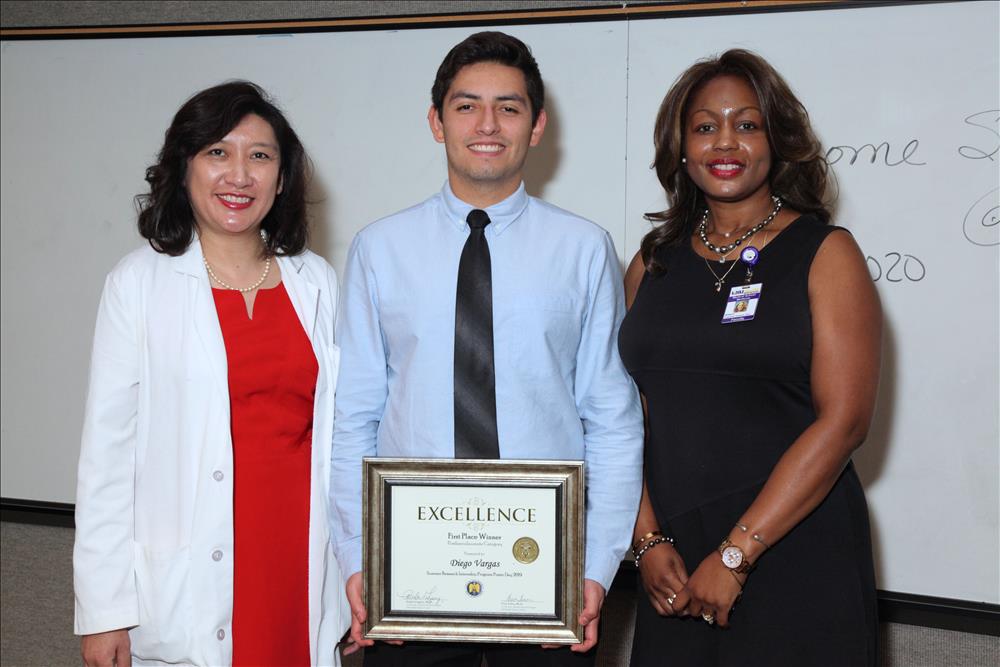 (From Left to Right: Dr. Fern Tsien, Diego Vargas, Dr. Allison Augustus-Wallace)
2019 Undergraduate Category Winners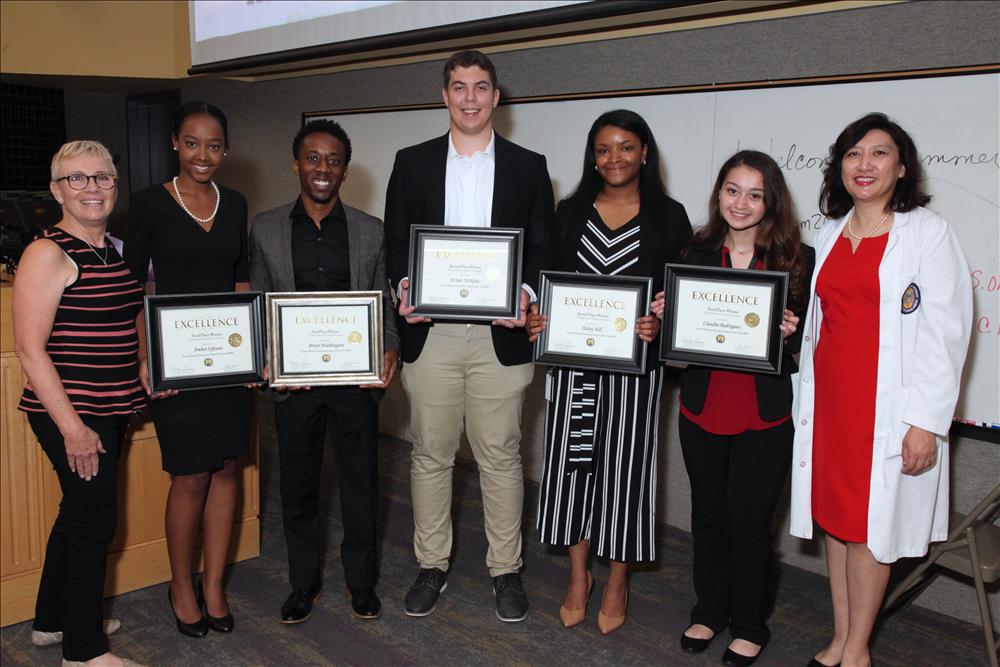 (From Left to Right: Dr. Paula Gregory, Amber Sylvain, Brian Washington, Ethan Nicklow, Haley Hill, Claudia Rodriguez, Dr. Fern Tsien)
2019 High School Category Winners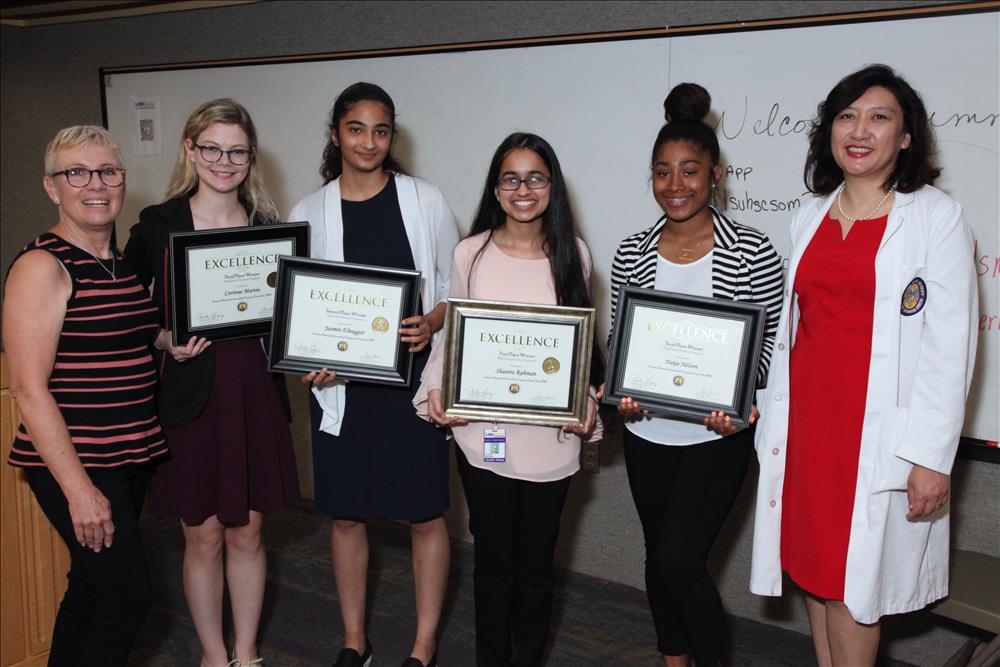 (From Left to Right: Dr. Paula Gregory, Corinne Martin, Jasmin Elnaggar, Shaeera Rahman, Naija Nelson, Dr. Fern Tsien)