Stewart Humble (L2), a native of Egan, Louisiana, has been selected to the National Institutes of Health Oxford-Cambridge Scholars Program.  The NIH Oxford-Cambridge Scholars Program is an accelerated, individualized doctoral training program for outstanding science students committed to biomedical research careers. The program is based on the British system in which students perform doctoral research in relationship to their own interests.
Since 2001, more than 200 individuals pursuing a Ph.D. in biomedical research have taken advantage of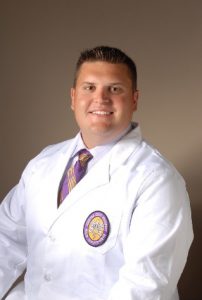 unique opportunities provided by the NIH Oxford-Cambridge Scholars Program. This program offers access to mentors and resources from three collaborating institutions: the National Institutes of Health, the University of Oxford and the University of Cambridge. Mentors from the institutions have allowed students to develop skills needed in the pursuit of bold new ideas and solutions.
Humble graduated from the LSU College of Science in 2012 with a bachelor's degree in biological sciences and a minor in chemistry and earned a university medal, the university's highest academic honor. A member of the Ogden Honors College, Humble graduated summa cum laude with College Honors, Upper Division Honors Distinction, and was recognized as a Distinguished Communicator. In addition, Humble was a 2012 Rhodes Scholarship finalist.
This prestigious award is a testament to his hard work, dedication, and talent.  Congratulations to Stewart Humble on being selected for this prestigious international research program!