Welcome to the Pediatric Hematology/Oncology Fellowship Program!
The Louisiana State University Health Sciences Center in New Orleans is thrilled to offer Louisiana's only Pediatric Hematology and Oncology Fellowship and combined Medicine-Pediatric Hematology-Oncology Fellowship. Our division offers an accredited 3-year training program with positions available to 1-2 fellows per year. The program was formally accredited by the Accreditation Council for Graduate Medical Education (ACGME) in early 1989 and is the only accredited Pediatric Hematology/Oncology fellowship program in Louisiana. We also participate in the National Residency Match Program (NRMP). Our Pediatric Hematology-Oncology training program and our division provides care for patients across Louisiana and the Gulf Coast community from infancy into adulthood. We have the only FACT accredited hematopoietic stem cell program dedicated to children, adolescents and young adults in the state. Our primary focus is to produce Pediatric Hematologist and Oncologists with unparalleled clinical skills who will successfully transition into any clinical or academic setting including local, state-wide and nation-wide positions. To ensure success, we also prepare fellows to prioritize patient safety, to value inter-professional teamwork, and to improve healthcare quality for all.
A majority of the fellows' clinical training will occur at Children's Hospital in New Orleans, a 229-bed not-for-profit pediatric hospital housing over 40 pediatric specialties and more than 400 physicians. Children's Hospital has been serving the children of Louisiana and the Gulf Coast for over 60 years, and has completed a $300 million-dollar expansion. The Pediatric Hematology and Oncology Division has expanded their clinic services to the 4th floor of this hospital during this expansion. The outpatient and inpatient units are now housed on the same floor. The new Hematology Oncology Clinic has 16 clinic rooms and a new Infusion Center.
LSU has a long-standing academic partnership with Children's Hospital, and our faculty physicians have always been dedicated to the success and growth of the hospital. The program utilizes the clinical and research resources and faculty expertise available at LSU Health Sciences Center, Stanley S. Scott Cancer Center and Children's Hospital of New Orleans.
In addition, New Orleans is a wonderful city to live in and experience first-hand with a lot of cultural and entertainment opportunities outside of the workplace.

Clinical and Research Training

The overall goal of the Louisiana State University Fellowship Program in Pediatric Hematology-Oncology is to train graduate fellows to function as competent pediatric hematologists and oncologists in the clinical or academic setting. To accomplish these goals, the following objectives are emphasized:
Acquisition of clinical expertise in pediatric hematology and oncology clinical diagnosis
Acquisition of research skills
Acquisition of teaching skills
Acquisition of administrative skills
You can find more information about our program on our hospital division's page: www.chnola.org, Here you will find our Annual Cancer Reports, with data about our Center for Cancer and Blood Disorders and our Hematopoietic Stem Cell Transplant Program.
Please do not hesitate to e-mail me at pprasa@lsuhsc.edu or Taylor Rogge, Fellowship Program Coordinator, at trogge@lsuhsc.edu. You can also call me at your convenience at 504-896-9740.
Thank you again for considering our program. We look forward to meeting you! Follow us on Instagram: @lsupedsfellows

How To Apply:

To apply for our program through ERAS, please click here.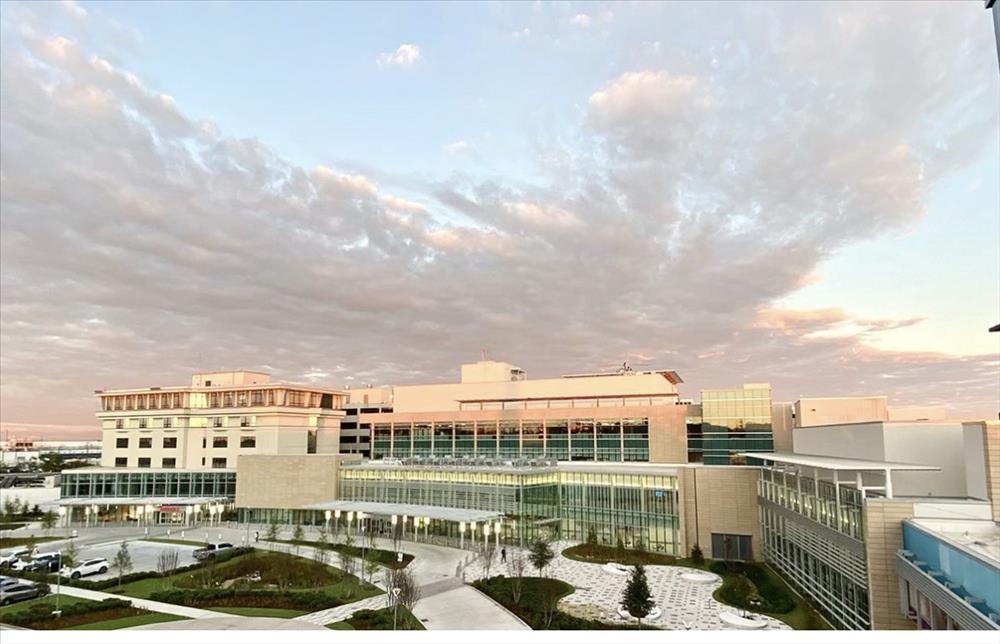 Pinki Prasad, MD, MPH
Program Director
(504) 896-9740
pprasa@lsuhsc.edu

Address:
LSU Pediatrics
200 Henry Clay Avenue
New Orleans, LA 70118

Taylor Rogge
Program Coordinator
(504) 896-2173
trogge@lsuhsc.edu

Address:
LSU Pediatrics
200 Henry Clay Avenue
New Orleans, LA 70118

Follow @lsupedsfellows to learn a little more about us!