Wellness
In the LSUHSC New Orleans Pulmonary / Critical Care Fellowship Program, your faculty are committed to provided a supportive, emotionally healthy training environment and to nurturing your capacity for resilience. The demands on a physician doing high complexity, high stakes work, sometimes superimposed on personal stress, can lead to emotional exhaustion, even periods of depression. LSUHSC has excellent resources available - anonymous tools to help self-identify when you are struggling, in person (or virtual) assessments to guide you to supportive counsel or therapy. The Campus Assistance Program (CAP) has provided needed support to many of our fellows through the years, and has a caring, experienced staff, committed to your privacy. Please always feel free to reach out to CAP.
Selected Resources:
What to do if you think a friend or colleague is dealing with burnout (AMA Podcast)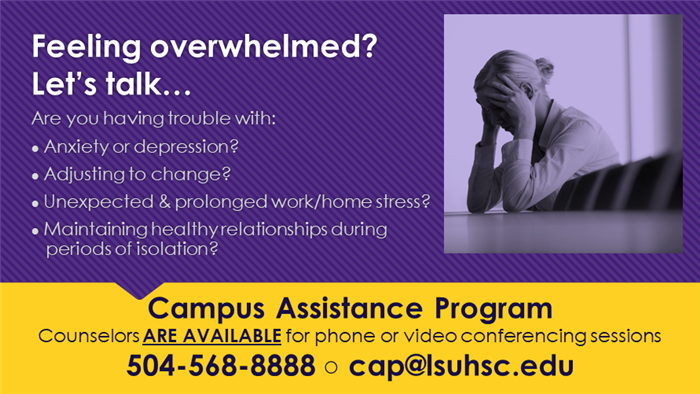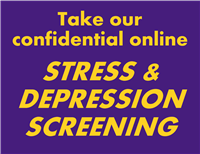 Schwartz Rounds at UMC
Schwartz Rounds are grand rounds style events that focus on a case, or a theme related to the emotional impact of patient care that care team members experience. A multidisciplinary panel is facilitated to share their experiences, and then the discussion opens to comments from audience participants. It is a great way to reflect on subjects that may not be typically discussed in a group forum.