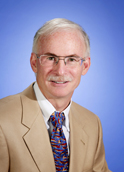 Bryan G. Barootes, MD
Associate Professor, Family Medicine
LSU Family Medicine Residency Program
Lake Charles Memorial Hospital
1525 Oak Park Blvd.
Lake Charles, LA 70601
MD
University of Saskatchewan, Saskatoon, Saskatchewan, Canada
Bryan G. Barootes, MD, is an Associate Professor of Family Medicine in the Family Practice Residency Program at Lake Charles Memorial Hospital. He is a graduate of the University of Saskatchewan in Saskatoon, Saskatchewan, Canada, and completed his residency in Family Medicine at the Vancouver General Hospital in British Columbia and the Plains Health Center in Regina, Saskatchewan. He obtained his certification in Family Medicine as well as his diploma in Sports Medicine from the Canadian Academy of Sports Medicine.

Dr. Barootes was in private practice in Regina in Sports and Family Medicine for more than 14 years. He was very involved in Sports Medicine at the local, provincial, national and international levels. Dr. Barootes was the Head Team Physician for the Canadian National Women's Volleyball Team from 1984-1992, while they were based in Regina. He served as team physician for the Saskatchewan Roughrider Football Club of the Canadian Football League, as well as physician for the University and other teams. He was on the Board of Directors of the Canadian Academy of Sports Medicine and served as President of the Sport Medicine and Science Council of Canada.

Since moving to the United States, Dr. Barootes has been a team physician at Illinois State University and Illinois Wesleyan University while in private practice in Sports and Family Medicine. He is currently a team physician at McNeese State University in Lake Charles, La.

Dr. Barootes is a Diplomate of the American Board of Family Physicians. His interests include preventative programs, injury treatment, and education on drugs in sports.
He is married with three children and three stepchildren, and he enjoys running.
Preventative programs
Injury treatment
Education on drugs in sports