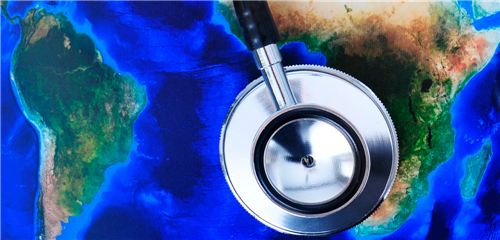 Global Health & Social Medicine
Course Overview:
The Global Health and Social Medicine course offers an introduction to health issues on a global scale and their complex relationship to biosocial contexts. 
This 400 level course for senior students will explore global health issues in greater depth and for a longer time period than the 300 level elective for juniors.  Students will explore the relationship of global health issues to family medicine, primary care, and healthcare systems as a whole. The course will provide students with additional education in several areas including topical disease, global health disparities, global health policy, and risk/benefit analysis of global health interventions. The impact of these issues on the U.S. healthcare system will also be explored.  The Global Health and Social Medicine course will employ multiple educational modalities, including pre-course reading requirements, online modules, traditional didactics, and hands on clinical experience under the direct supervision of experienced physicians in an international setting. 
The international setting will also include interaction with in-country ministry of health, regional healthcare stakeholders, and direct supervision of clinical activities consistent with the breadth of traditional family medicine (adult medicine, pediatrics, obstetrics, and geriatrics).
Course Goals:
Provide a structured global health immersion experience for students with dedicated supervision and teaching
Foster critical analysis of global health interventions in resource-poor settings
Learning Objectives:
At the conclusion of the course, students will be able to:
Define cost-effective approaches to medical care in a resource constrained setting
Develop team-building skills with colleagues and regional healthcare stakeholders
Recognize and treat illnesses common to those seen in the developing country
Summarize the historical, economic, political, environmental, and social factors responsible for global health disparities
Explain cross-cultural and underserved issues in primary care, and their impact in the United States
Eligibility: 
All medical students with no previous or pending disciplinary actions imposed by LSU Health Sciences Center are eligible to apply. 
For more information and an application, please contact the course director.
Course Director:
Emilio A. Russo, MD  FAAFP
Brian P. Jakes Professor of Rural Health Care
Vice-Chair of Clinical Affairs
Associate Professor, Clinical
Program Director, LSU Rural Family Medicine--Bogalusa 
eruss1@lsuhsc.edu