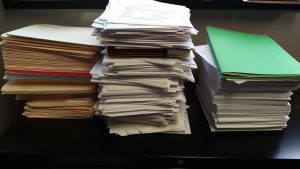 New Expectations for your ACGME Site Visit
Preparation for a site visit requires months of preparation to demonstrate your program's ability to comply with accreditation guidelines and as these guidelines change, so too does the evidence of compliance.
The ACGME has requested the following new documentation for an upcoming site visit. Programs should take note and plan accordingly.
Program Evaluation
Written description of program's Clinical Competency Committee (CCC) advising on resident progress including promotion, remediation and dismissal.
Written description of program's Program Evaluation Committee (PEC) development of written Annual Program Evaluations and improvement action plans resulting from the Annual Program Evaluation.
Duty Hours and Learning Environment
Policy for supervision of residents/fellows (addressing progressive responsibilities for patient care, and faculty responsibility for supervision) including protocols defining common circumstances requiring faculty involvement.
Program policies and procedures for residents'/fellows' duty hours and work environment including moonlighting policy.
Sample documents for episodes when residents'/fellows' remain on duty beyond scheduled hours
Resident duty hour compliance data (exception reports)
Quality Improvement
Sample documents offering evidence of resident/fellow participation in quality and safety improvement projects.