We would like to thank five of faculty who will be transitioning out of the leadership role as program director to begin new phases in their professional careers.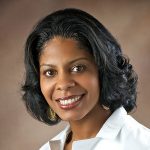 Dr. Florencia Polite, after 9 years in Residency Leadership at both NYU and LSU, will be stepping down and will continue her position as Generalist Division Director.
Dr. Robi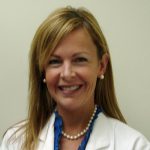 n McGoey, will serve as the Associate Chief Academic Officer at University Medical Center and remain on faculty at LSU while in her new role. Dr. McGoey served the Department of Pathology for 10 years as program director.
Accordi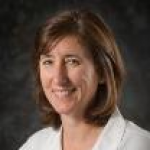 ng to Dr. Bonnie Desselle, "It has been an honor to serve in the role of PD for the last 15 years and participate in an exciting phase of trainee's lives.  They have enriched my academic life with their enthusiasm and dedication to pediatrics and becoming the best pediatricians possible." She will embark on her new role as Vice Chair of Pediatric Education.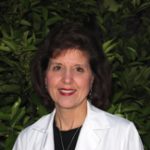 Dr. Maria Acierno after 11 years as the LSU Ophthalmology director will be moving to Phoenix, AZ to join the Mayo Medical Center faculty as a neuro ophthalmologist.
After serving as program director for two different tenures, Dr. Andrew King, Pediatrics Orthopaedics Director continues to remain on staff at LSU and Children's Hospital in his role of Clinical Professor.
The GME Office would like to thank each of these faculty members for their many years of service and mentorship to the residents and fellows at LSU.  We look forward to many years of ….
NEW DIRECTORS  JULY 2017
Serving as the new Ob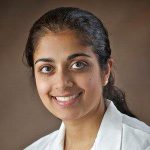 stetrics Gynecology-New Orleans program director beginning in July is Dr. Asha Heard, Assistant Professor, and Clinical- Maternal Fetal Medicine. Dr. Heard currently serves as associate program director. She completed her medical school training at Tulane; Residency at Brown University/Women & Infants' and her Fellowship at Tufts Medical Center. "The program has grown significantly over the past few years and I'm excited to build upon the strong foundation built by Dr. Polite.  I hope to elevate our program to regional and national recognition through resident research and clinical excellence. "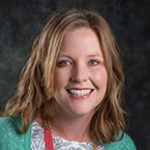 Dr. Chelsey Sandlin, Assistant Professor of Clinical Pediatrics will be the new Program Director.  Dr. Sandlin is a native from Louisiana and completed her medical school and residency training at LSU serving as Chief Resident in 2012-2013. "I am excited to become the next pediatric residency program director and to carry on Dr. Desselle's traditions of excellence in medical education and service to our surrounding community."
Dr. Ritu Bhalla, Assistant Professor of Pathology, has been on the LSU faculty since 2012.  She completed her medical degree and a Pathology residency in India before coming to the U.S to complete an Anatomic and Clinical Pathology Residency at Summa Health in Akron, OH.  She is fellowship trained in Cytopathology, Surgical and GU Pathology.  Dr. Bhalla is gradually transitioning into her new position. She is very optimistic about leading the residency program.
Dr. Mar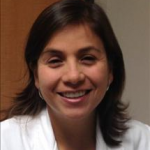 ia Reinoso, Assistant Professor of Clinical Ophthalmology joined the LSUHSC faculty in 2011.  She completed her medical degree and a residency in Bogota, Columbia. Dr. Reinoso then went on to do a Post-Doctoral Research Fellowship at Bascom Palmer Eye Institute in Miami, Florida. She completed an additional residency in the LSU/Ochsner Program and a Vitreo Retinal Fellowship at LSU.
Dr. Micha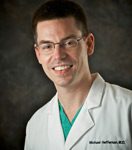 el Heffernan, Assistant Professor of Orthopaedics will take over as program director for the Pediatric Orthopedic training program.  Dr. Heffernan completed his medical degree at the University of Pittsburgh and an orthopedic residency at the University of Massachusetts Medical Center.  He went on to complete a pediatric fellowship at the Children's Hospital of Los Angeles.  Dr. Heffernan clinical interests are Scoliosis/spinal deformity surgery, pediatric hip disorders, cerebral palsy, and trauma.
Dr. Sco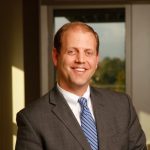 tt E. Delacroix, assistant professor of Urology will lead the Urology residency program beginning in July. The urology residency program received initial accreditation effective July 1, 2017.   Dr. Delacroix is the director of urologic oncology and director of cancer pathology at Stanley S. Scott Cancer Center MBCCOP.  Dr. Delacroix graduated from LSU School of Medicine and LSU/Ochsner combined urology residency program.  After graduation, Dr. Delacroix completed a fellowship at M.D. Anderson Cancer Center in Houston, TX before returning to LSU School of Medicine as faculty.