With the help of Drs. Charles Hilton and Steve Nelson, the Learning Center was able to purchase two new high-fidelity patient simulators, Apollo and Athena.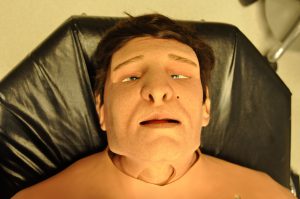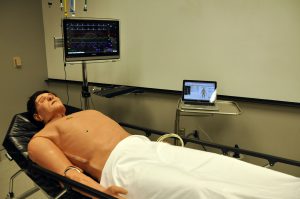 Apollo (CAE) is a fully wireless, tetherless, high-fidelity adult patient manikin that has revolutionized healthcare simulation. The pre-hospital configuration offers advanced airway features based on the latest training protocols. Apollo offers the ultimate in versatility and functionality. The real aesthetics and features establish new standards for high fidelity patient simulation.
Athena (CAE) is a female simulator with the look, feel and correct anatomy of the female body. Fully wireless and tetherless for mobile simulation and transport scenarios, Athena possesses an exceptional range of functionality, from advanced airway management and ventilation training to AHA-compliant CPR analysis and comprehensive cardiovascular education.