Over 200 incoming house officers are scheduled to attend LSU Orientation on Tuesday, June 27 in preparation for the 2017-2018 academic year. Morning activities will take place on the first floor of the MEB and will continue in the Learning Center Lecture Room in the afternoon.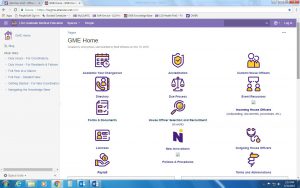 Orientation day is filled with didactic sessions, including Professionalism in the Digital Age, Hand Offs and other sessions designed to assist residents starting their training. Additionally, brief informational sessions highlight essential university services ranging from benefits to parking.  Guest speakers will include Dr. Peter DeBlieux, Chief Medical Officer at UMCNO, Dr. Chelsea Sandlin, Pediatrics program director, Dr. Florencia Polite, OB/GYN Faculty and Dr. Cecilia Mouton, Director of Investigations for Louisiana State Board of Medical Examiners (LSBME).
Incoming house officers will have the opportunity to sign up for LSU New Orleans House Staff Association, deferred compensation, library, Wellness Center and AHEC in the afternoon session.
Mask fit testing will be offered at orientation and will be one of the last opportunities for current house officers who need to get fit tested. Mask fit testing is an OSHA compliance requirement for all house officers.
Orientation will continue through the rest of the week, with EPIC training taking place at UMCNO from Wednesday, June 28 – Thursday, June 29 and  UMCNO Orientation on Friday, June 30.