Dr. Valentine N. Nfonsam Named Surgery Chair
Leslie Capo, Director of Information Services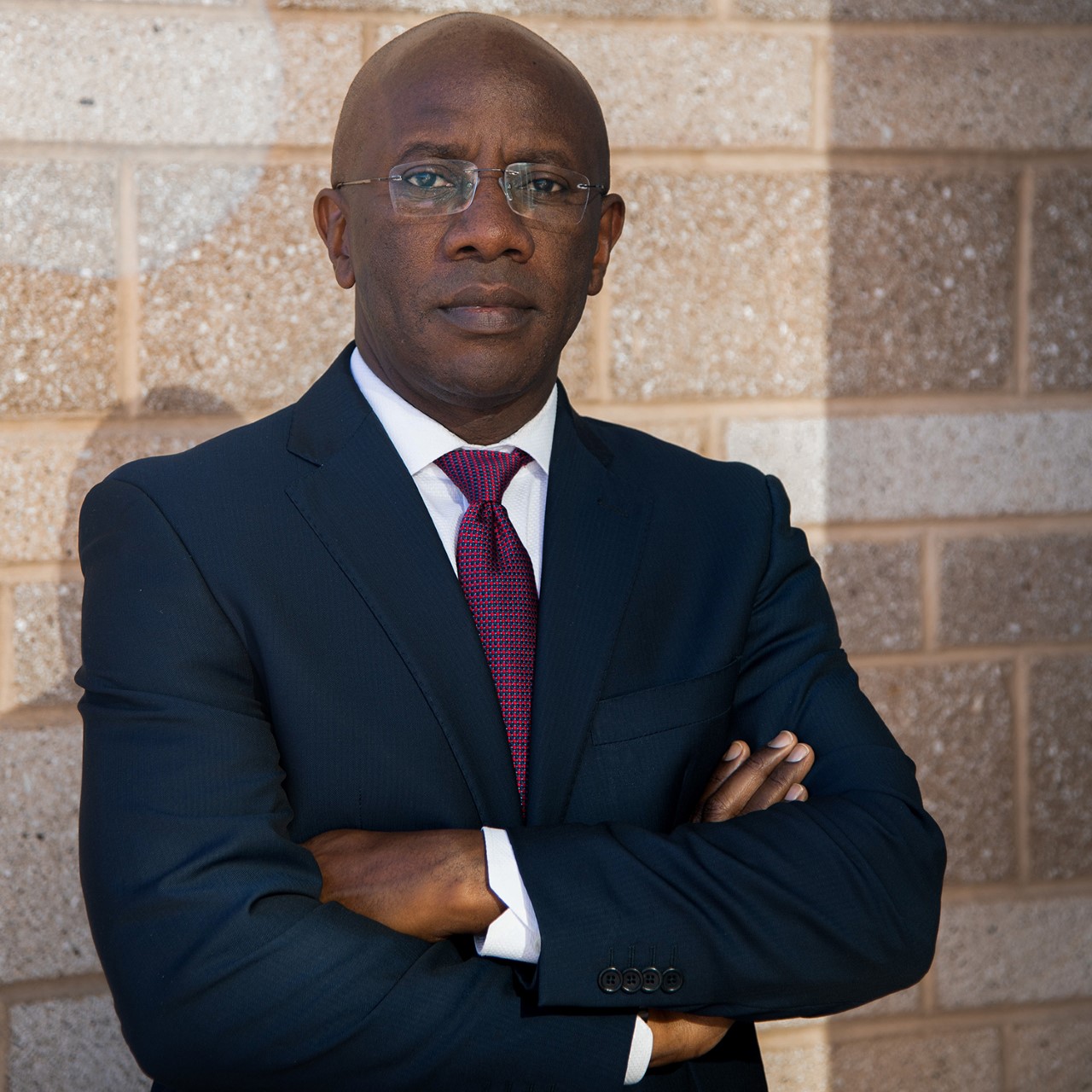 Dr. Richard DiCarlo, Interim Dean of LSU Health New Orleans School of Medicine, has named Valentine N. Nfonsam, MD, MS. FACS, FASCRS, Department Head for Surgery. He will also serve as the Surgical Quality Officer for University Medical Center. He is expected to start in the fall.
Dr. Nfonsam is currently a Professor of Surgery and Clinical Translational Sciences and Interim Division Chief of Surgical Oncology at the University of Arizona College of Medicine in Tucson.
A graduate of the University of Illinois College of Medicine in Chicago, Dr. Nfonsam finished his surgical residency training at North Shore-Long Island Jewish Health System in New York. During his residency, he completed a minimally invasive surgery (MIS) research fellowship at Cleveland Clinic. He also did a clinical fellowship in Colorectal Surgery at University of South Florida prior to joining the faculty at the University of Arizona, Tucson.
Nfonsam's research has focused on colorectal cancer, especially in young patients, inflammatory bowel disease and pelvic floor disorders. His lab has also researched the biology of early-onset colorectal cancer, colorectal cancer biology and carcinogenesis.
He is a member of many national and international societies, including the American Surgical Association (ASA), American Society of Colon and Rectal Surgeons (ASCRS), Western Surgical Association (WSA) and the American College of Surgeons (ACS). He holds leadership positions within several organizations, including the Association of Program Directors in Surgery (APDS) and the Society of Surgery in the Alimentary Tract (SSAT) Board of trustees. He served for two years as President of the American College of Surgery (ACS) Arizona Chapter, and he is currently a member of the Board of Governors of the ACS, a Councilor of the American Board of Surgery (ABS) and a member of the ACS Health Policy Advisory Group.
Nfonsam has more than 80 peer-reviewed publications and been an invited speaker at many national and international meetings. He has been recognized for excellence as a clinician and mentor.