Terrorism and Disaster Coalition for Child and Family Resilience

Louisiana State University Health Sciences Center has received funding from the Substance Abuse and Mental Health Services Administration (SAMHSA) to establish the Terrorism and Disaster Coalition for Child and Family Resilience (TDC4), a center in the National Child Traumatic Stress Network (NCTSN).  The center is working with partners across the nation to develop materials and provide training on interventions to support the behavioral health, wellbeing and resilience of children, their families, and our communities in the face of terrorism and disaster.  TCD4 is directed by experts with extensive experience using evidence-based practices to train and support children, families, teachers, first responders, and community members impacted by trauma.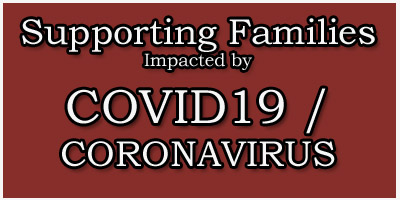 SAVE THE DATE!
We are hosting a free, virtual conference, "COVID-19: Addressing Inequities and Fostering Resilience,"
on Friday June 4, 2021 at 9am CST.
To register, please follow this link: https://www.eventbrite.com/e/covid-19-addressing-inequities-and-fostering-resilience-tickets-149776490515?fbclid=IwAR3e6hR9cQMNzMfYWwllWxlMYDsAJy0THHmU3Vprl82wroowohS8gAWqbQg 
Our distinguished speakers will include Dr. Ann Masten with the University of Minnesota and Dr. Brenda Jones Harden with the University of Maryland with opening remarks by Dr. Lisa Amaya-Jackson, Co-Director of the UCLA-Duke University National Center for Child Traumatic Stress.
Participants will also be awarded 4 CEs for licensed Psychologists, Social Workers, and Professional Counselors!
Contact Victoria Sacco, email: vsacco@lsuhsc.edu for any questions about registration or CE's!