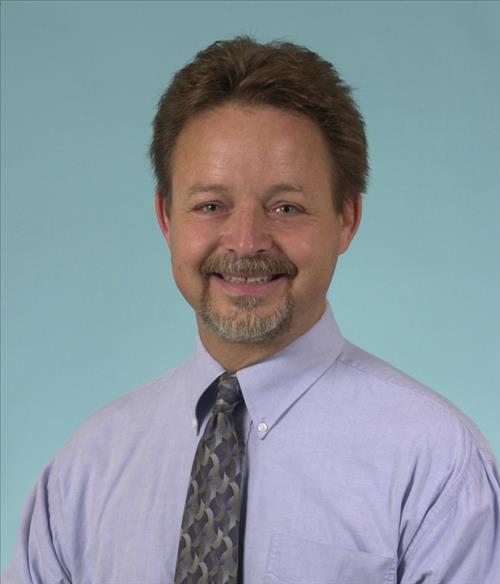 Professor of Ophthalmology, Neuroscience, Physiology, Biochemistry and Molecular Biology
Academic Office

LSU Eye Center at LSU Health Sciences Center, New Orleans
533 Bolivar Street/CSRB 454
New Orleans, LA 70112
Phone: 504-568-2360
Fax:  504-568-2385
jgidda@lsuhsc.edu

 
1979
BS (Biological Sciences)
University of Michigan, Ann Arbor, MI
1986
PhD (Physiology)
University of Virginia, Charlottesville, VA
Dr. Gidday obtained his B.S. degree in Biological Sciences at the University of Michigan in Ann Arbor, close to where he grew up.  After earning his PhD in Physiology at the University of Virginia, and staying for a brief postdoc in a different lab, Dr. Gidday joined the Neurosurgery department faculty at Washington University School of Medicine in St. Louis, directing a lab focused on CNS neuroprotection.  He was tenured in 2003, and stayed there until December of 2015, when he joined LSU's Department of Ophthalmology.  In addition to our department, Dr. Gidday currently has adjunct appointments in the Department of Physiology, and the Neuroscience Center of Excellence. 
Dr. Gidday has enjoyed several decades of teaching, mentoring, and service work, both within academia and at the national/international level.  His longstanding work in the field of neurovascular protection of the brain and retina using epigenetics-based therapeutics continues here at LSU, with his most recent investigations leveraging 'omics and bioinformatics to gain insights into the biochemical mechanisms of inducible injury resilience in the CNS, including heritable neuroprotective phenotypes. 
Mechanistic basis of CNS protection by epigenetic conditioning 
Intergenerational inheritance of induced phenotypes 
Remote conditioning in patients for CNS disorders
NCBI's "Bibliography" 
https://www.ncbi.nlm.nih.gov/myncbi/1P1r0qz4kjs5l/bibliography/public/
Belmonte K.C., J.C. Harman, N.A. Lanson, Jr., and J.M. Gidday.  Intra- and inter-generational changes in the mouse cortical DNA methylome in response to therapeutic intermittent hypoxia.  Physiol Genomics 52: 20-34, 2020.
Harman, J.C., J.J. Guidry, and J.M. Gidday.  Intermittent hypoxia promotes functional neuroprotection from retinal ischemia in first-generation offspring:  proteomic insights into mechanism.  Invest Ophthalmol Vis Sci, doi.org/10.1167/iovs.61.11.15, 2020.
Cikic, S., J.C. Harman, P. Chandra, J.J. Guidry, J.M. Gidday, D.W. Busija. Sexual differences in mitochondrial and related proteins in rat cerebral microvessels:  a proteomic approach.  J Cereb Blood Flow Metab 2020, ePub 2020, DOI.org/10.1177/0271678X20915127.
Ji, X., W. Zhao, J. Boltze, S. Li, R. Meng, Y. Wang, G.J. Bix, C.B. Borlongan, J.M. Gidday, S. Koch, J.C. Quindry, R.R. Ratan, K. Veighey, G. Xi, G. Pignataro, D.C. Hess, and D.J. Hausenloy. Clinical practice guidelines of remote ischemic conditioning for the management of cerebrovascular diseases.  Conditioning Medicine 2(5): 225-241, 2019.
Ruden, J.B., K.L. Quick, E.R. Gonzales, A.R. Shah, T.S. Park, N. Kennedy, L.L. Dugan, J.M. Gidday.  Reduction of leukocyte microvascular adherence and preservation of blood-brain barrier function by superoxide-lowering therapies in a piglet model of neonatal asphyxia.  Frontiers Neurol2019, doi: 10.3389/fneur.2019.00447 
Gidday, J.M.  Adaptive plasticity in the retina:  Protection against acute injury and neurodegenerative disease by conditioning stimuli.  Conditioning Medicine 1: 85-97, 2018.
Leak R.K., E.J. Calabrese, W.J. Kozumbo, J.M. Gidday, T.E. Johnson, J.R. Mitchell, C.K. Ozaki, R. Wetzker, M.E. Anderson, A. Bast, R.G. Belz, H.E. Bøtker, S. Koch, M.P. Mattson, R.P. Simon, R.J. Jirtle, M.E. Anderson.  Enhancing and extending biological performance and resilience. Dose-Response 16(3):1559325818784501, 2018.
Harman, J.C., J.J. Guidry, J.M. Gidday.  Comprehensive characterization of the adult Swiss Webster-ND4 mouse retina: Using discovery-based mass-spectroscopy to decipher the total proteome and phosphoproteome.  Mol. Vis. 24:875-889, 2018.
Selvaraj, U.M., S.B. Ortega, R. Hu, R. Gilchrist, A. Partin, E.J. Plautz, R.S. Klein, J.M. Gidday*, A.M. Stowe*.  Upregulation of CXCL12 at the BBB in response to repetitive hypoxic preconditioning contributes to the ischemia-tolerant, anti-inflammatory phenotype.  J. Cereb. Blood Flow Metab. 37:801-813, 2017.
Gidday, J.M.  Cerebrovascular ischemic protection by pre- and post-conditioning.  Brain Circulation 1: 97-103, 2015.
Gidday, J.M.  Extending injury- and disease-resistant CNS phenotypes by repetitive epigenetic conditioning.   Front. Neurol. 6:42, 2015.
Gidday, J.M., L. Zhang, Y. Zhu.  Enhanced retinal ganglion cell survival in glaucoma by hypoxic postconditioning after disease onset.  NeuroTherapeutics 12:502-514, 2015.
Zhu, Y., L. Zhang, J.M. Gidday.  Role of HIF-1α in preconditioning-induced protection of retinal ganglion cells in glaucoma.  Mol. Vis. 19: 2360-2373, 2013.
McLaughlin, BA and J.M. Gidday.  Poised for success:  Implementation of sound conditioning strategies to promote endogenous protective responses to stroke in patients.  Transl. Stroke Res. 4: 104-113, 2013.
Zhu, Y., Y. Sasaki, L. Zhang, J. Milbrandt, J.M. Gidday.  Protection of mouse retinal ganglion cell axons and soma from glaucomatous and ischemic injury by cytoplasmic overexpression of Nmnat1.  Invest. Ophthalmol. Vis. Sci. 54: 25-36, 2013.
Wacker, B.K., J.L. Perfater, J.M. Gidday.  Hypoxic preconditioning induces stroke tolerance in mice via a cascading HIF, sphingosine kinase, and CCL2 signaling pathway.  J. Neurochem. 123: 954-962, 2012.
Zhu, Y., L. Zhang, J.F. Schmidt, J.M. Gidday.  Glaucoma-induced injury of retinal ganglion cell soma and axons prevented by hypoxic preconditioning:  A model of 'glaucoma tolerance'.  Mol. Medicine 18: 697-706, 2012.
Stowe, A.M., B.K. Wacker, P.D. Cravens, J.L. Perfater, M.K. Li, R. Hu, A.B. Freie, O. Stuve, J.M. Gidday.  CCL2 upregulation triggers hypoxic preconditioning-induced protection from stroke.  J. Neuroinflammation 9: 33, 2012.
Stowe, A.M., T. Altay, A.B. Freie, J.M Gidday.  Repetitive hypoxia extends endogenous neurovascular protection for stroke.  Ann. Neurol. 69:975-985, 2011.
Gidday, J.M.  Pharmacologic preconditioning:  Translating the promise.  Transl. Stroke Res. 1: 19-30, 2010.
Zhu, Y., Y. Zhang, B.A. Ojwang, M.A. Brantley Jr., J.M. Gidday.  Long-term tolerance to retinal ischemia by repetitive hypoxic preconditioning:  Role of HIF-1α and heme oxygenase-1. Invest. Ophthalmol. Vis. Sci. 48: 1735-1743, 2007.
Gidday, J.M.  Cerebral preconditioning and ischemic tolerance.  Nat. Neurosci. Rev. 7: 437-448, 2006.