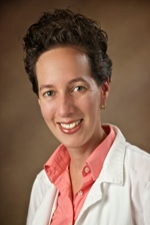 Clinical Assistant Professor of Ophthalmology
Clinical Office:

LSU Eye Center
3700 St. Charles Avenue
New Orleans, LA 70115
Phone: 504-412-1200
Fax:  504-899-2866

 

1997
Pontificia Universidad Javeriana
Bogota, Colombia
M.D. degree
1998-1999
Alton Ochsner Foundation Hospital
Internship in Internal Medicine
New Orleans, LA
1999-2003
LSU/Ochsner
Residency in Ophthalmology
New Orleans, LA
2005-2006
University of California San Francisco/Proctor Foundation
Fellowship in Cornea, External Diseases, and Uveitis
San Francisco, CA
2008-present
LSUHSC Department of Ophthalmology
Assistant Professor of Clinical Ophthalmology
New Orleans, LA
Cornea
External Diseases
Uveitis
Cataract
Bernal M, Acharya N, Lietman T, Strauss E, McLeod S, Hwang D. Outbreak of Fusarium keratitis in soft contact lens wearers in San Francisco. Arch Ophthalmol 2006;124:1051-3.
Bernal M, Whitcher J, Cevallos V, Leitman T, Chern K. The probability of finding the pathogen of presumed microbial keratitis with repeat corneal cultures after a negative culture at the F.I. Proctor Foundation. Presented at the Association for Research in Vision & Ophthalmology, Fort Lauderdale, FL, 2006.
Bernal M, Loftfield K, Nussdorf J. Taxane-induced glaucoma. The Lancet 2000;355:577.
Abbott R, Bernal M. Pseudophakic and aphakic penetrating keratoplasty. In: Brightbill MD, McDonnell MD, McGhee MD. Corneal Surgery Theory, Technique, Tissue. 4th ed. London, Elsevier, in press.
BOARD CERTIFICATION:
American Board of Ophthalmology
HONORS:
2014 Outstanding Faculty Clinical Education
Selected by the Residents of the LSU/Ochsner Ophthalmology Program
2012 Outstanding Faculty Clinical Education
Selected by the Residents of the LSU/Ochsner Ophthalmology Program
2010 Outstanding Faculty Clinical Education
Selected by the Residents of the
LSU/Ochsner Ophthalmology Program
2003 Resident of the Year Nominee
Medical Center of Louisiana at New Orleans
2002-03  Chief Resident
LSU/Ochsner Ophthalmology Residency Program
2002 Spirit of Caring Physician Award
Ochsner Clinic Foundation
New Orleans
LANGUAGES:
Fluent in English, Spanish and German