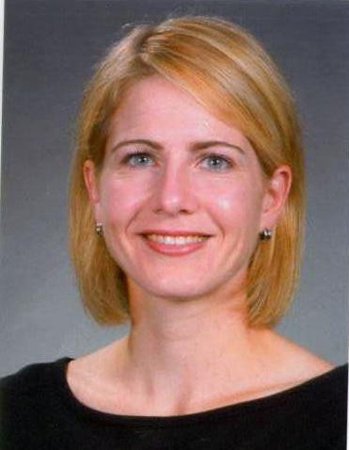 Christine W. Connolly, M.D.
Clinical Assistant Professor of Ophthalmology
Academic Offices:
LSU Eye Center
2020 Gravier Street
Suite B
New Orleans, LA 70112
Office phone 504-568-3156
FAX 504-568-2385
Email cwill5@lsuhsc.edu
Clinical Offices:
LSU Eye Clinic
3700 St. Charles Avenue, 6th floor
New Orleans, LA
Phone 504-412-1200
FAX 504-588-2866

1991-95
Vanderbilt University, Nashville, TN
B.A. degree, U.S. History
1997-2000
University of New Orleans
Premedical school requirements
2000-2004
Louisiana State University Health
Sciences Center School of Medicine
New Orleans
M.D.
2004-05  Tulane University School of Medicine
New Orleans, LA
Transitional Internship
2005-2008
LSU/Ochsner, New Orleans
Ophthalmology Residency
Medical retina
Glaucoma
Minor lid procedures
Acute conditions of the eye
Surgical correction of intermittent exotropia
In children under six years of age
BOARD CERTIFICATION:
American Board of Ophthalmology
New Orleans Academy of Ophthalmology