2016 Upcoming Lectures
LIPID MEDIATORS IN HEALTH
AND DISEASE II:
From The Cutting Edge
A Tribute to Edward Dennis
Honorary Chair Nobel Laureate
Bengt Samuelsson
and 7TH INTERNATIONAL CONFERENCE
on PHOSPHOLIPASE A2
and LIPID MEDIATORS:
From Bench To
Translational Medicine
May 19-20, 2016,
La Jolla, California
VENUE
Scripps Forum
University of California, San Diego
La Jolla, California
2019 Invited Lectures
NCE at ARVO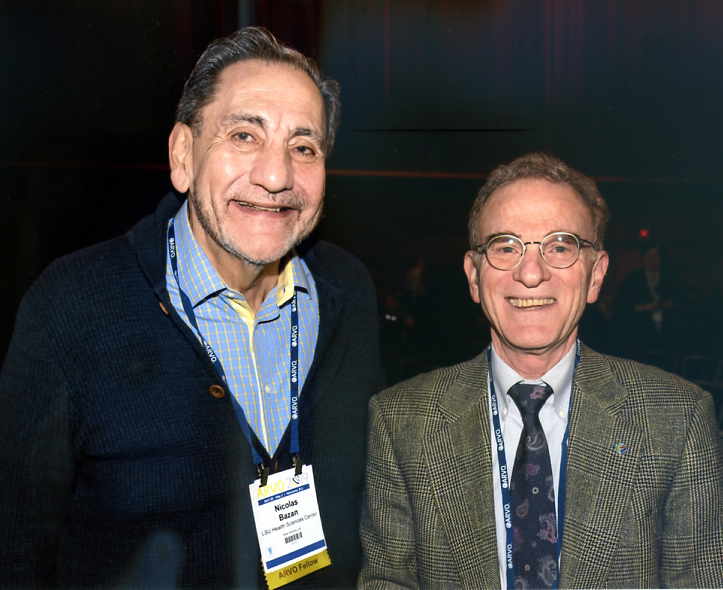 Nicolas G. Bazan, MD, PhD, FARVO
Randy W. Schekman, PhD - ARVO/Alcon Keynote Lecture 2019 from Howard Hughes Medical Institute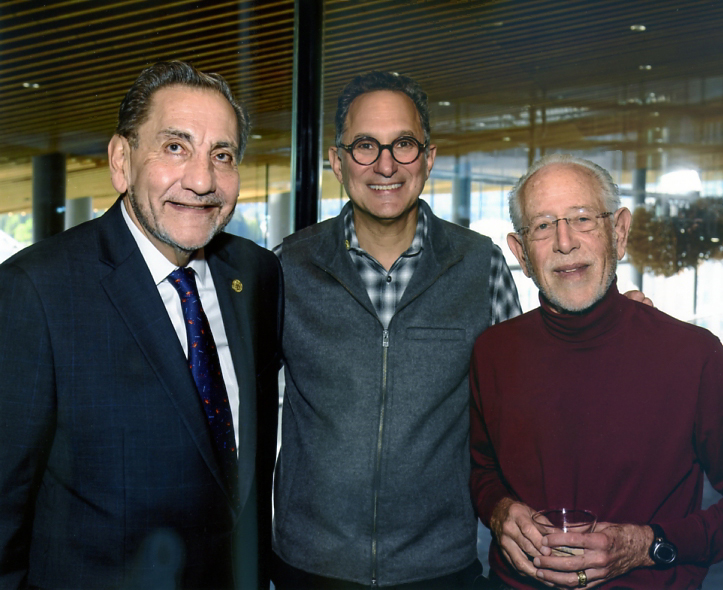 Dr. Nicolas G. Bazan
Dr. Paul Sternberg, President, ARVO Foundation of Eye Research
Dr. Michael F. Marmor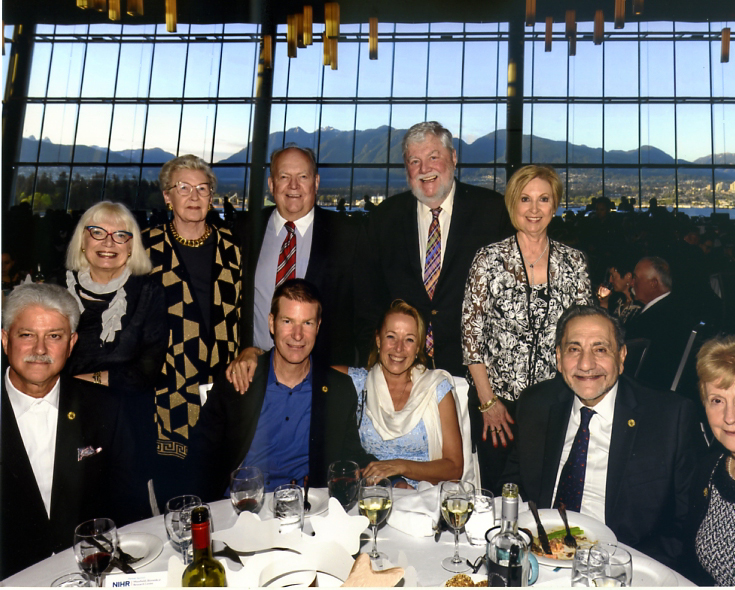 Standing (left to right): Dr. Steve Fliesler, Mrs. Steve Fliesler, Dr. Mary Rayburn
Dr. Joe Hollyfield, Dr.; Robert Anderson, Mrs. Gloria Anderson
Seating (left to right): Dr. W. Daniel Stamer, Dr. Catherine Bowes Rickman
Nicolas Bazan, Haydee EP Bazan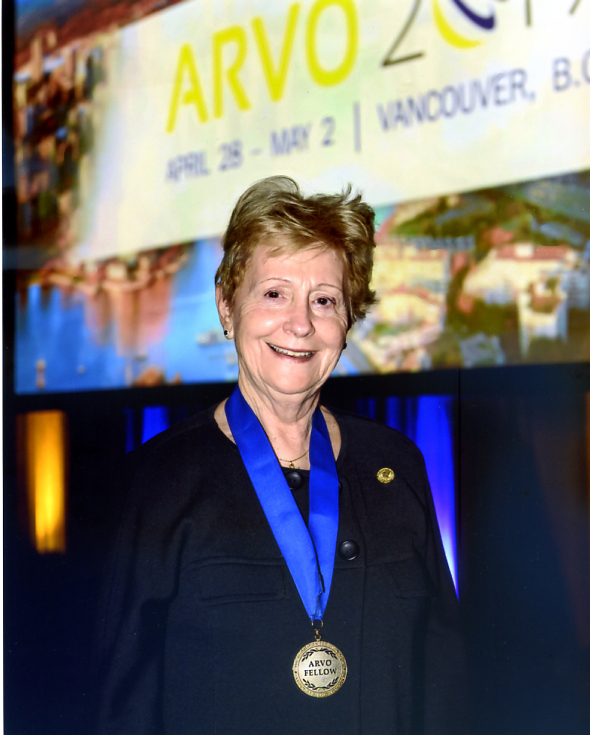 Haydee E.P. Bazan, PhD - recipient of ARVO Fellow award 2019

Novel Lipid Mediators and Neurotrophins Targeting Corneal Nerve Integrity
14th biannual International meeting of the Asociation for Ocular Pharmacology and Therapeutics
Haydee Bazan
LSU Health New Orleans

Bazan table at Monteleone Hotel in New Orleans
left to right: Dr. Filippo Drago, Dr. Haydee E.P. Bazan, Dr. Nicolas G. Bazan, Katelyn Robillard (Graduate Student in Neuroscience),
Dr. Catherine Bowes Rickman, Dan Rickman, Dr. Casey Kopczynski, Dr. Thomas Yorio, Dr. Shusheng Wang
Other lectures from the NCE
Neuroprotection by Novel Lipid Mediators: Significance in Retinal Degenerations
Nicolas G. Bazan, M.D., Ph.D.

Molecular Organization of Lipids in the Human Macula and Retinal Periphery
William Gordon, Ph.D.

Mechanisms by which CIliary Neurotrophic Factor (CNTF) Protects Rods and Cones
Minghao Jin, Ph.D.
Antisense and Gene Therapy Rescues Hearing, Balance and Vision in Usher Syndrome
Katelyn Robillard, Graduate Student
2018 Invited Lectures
Nicolas Bazan
LSU Health New Orleans
Deutsches Zentrum für Neurodegenerative Erkrankungen in der Helmholtz-Gemeinschaft (DZNE)
Date and Time: Friday, June 22, 2018, 11:00 am.
Sigmund-Freud-Str. 27, 53127 Bonn Lecture Hall
"Of Mind and Music" Movie
Join Knoebel Institute for Healthy Aging
at the University of Denver on
Wednesday, February 21, 2018 at 5:30 pm
for "Of Mind and Music": a movie feature.
Dr. Bazan will be in attendance.
Date: February 22, 2018
Time: 10:00 am
Location: Maglione Hall, 5th Floor, the Sie Complex @ the University of Denver
Address: 2201 S. Gaylord Street, Denver, CO 80208

Seminar Topic:
The discovery of elovanoids: Novel lipid mediators that target pro-homeostatic
signaling hubs to sustain brain functional integrity
Prior NCE Invited Lectures