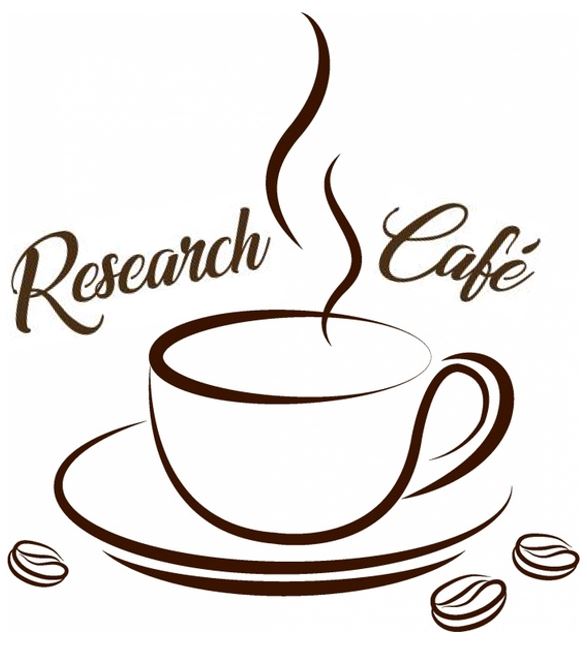 LSUHSC School of Medicine Research Café
The LSUHSC SOM Research Café offers workshops, classes and seminars in subjects that are crucial to an academic research career, including Research Resources, Grant Writing, Publishing Your Research and Identifying Funding Sources for your research.  We invite you to talk with us and participate in our Research Café Workshops.​​  This has been organized as a series of workshops on different topics for developing a grant proposal.  The current schedule and topics are listed below:
Research Resources Workshop (3:00pm, October 23; MEB Seminar Room 3):
This session is designed to help you learn about the major research resources available to School of Medicine faculty at LSUHSC.  You will be able to walk away with a better understanding of how to utilize the resources and where to get started. Those resources include the School of Medicine Office of Research, which provides internal grant funding, mentoring programs for junior faculty, pre-submission grant review service, a Faculty Interests database, and coordinates the various research cores.  The Office of Research Services oversees grants and contracts processing, IRB and IACUC review and research compliance. 
Proposal Development Workshop (3:00pm, November 20; MEB Seminar Room 3):
This workshop is designed as an introduction to grant writing for faculty who have little or no experience writing a peer-reviewed grant application. This workshop is designed to help participants strategize for and prepare effective grant proposals, and includes strategies for writing applications, identifying available NIH and foundation grants, and grant submission procedures.
Specific Aims Workshop (3:00pm, January 22; MEB Seminar Room 3):
The Specific Aims workshop is offered to those who are actively developing grant applications. Applicants will be asked to provide an NIH-formatted Biosketch and a draft version of their Specific Aims page prior to the workshop. These drafts will be distributed for review and critique. Workshop participants will present their Aims (2 slides) and then discuss with the review panel changes to wording and experimental design.  This workshop provides attendees with valuable feedback prior to submission to the NIH. Registration required
Success with LSUHSC SoM Intramural Funding (panel discussion): Postponed Until Further Notice
The Dean of the School of Medicine has put into place four institution grant mechanisms to provide support for faculty research: (1) Bridge Grants, (2) New Project Grants, (3) Clinical Research Grants and (4) Laboratory Supplements for Competitive Proposals. Dr. Backes will provide an overview of the successful application process. A panel of faculty who have successfully applied for intramural funding, both basic and clinical projects, will discuss how best to navigate the internal funding system.  Panelists will also discuss any issues with their applications and how to avoid them. 
Mock Study Section: (3:00pm, April 22; MEB Seminar Room 3):
This Mock Study Section will simulate an NIH Review Panel in every detail possible.  Participants will review NIH applications and participate in formal discussion and review of the grants.  Panelists are not expected to critically judge the scientific merit of their assigned grants but whether the science described is logical, clearly described and meets the review criteria.  At the end of the session, participants will have an opportunity to compare their critiques with the NIH reviews.  Registration required