2021 Medical Student Research Virtual Poster Symposium
This program started in 2003 to provide research opportunities for medical students. Program Directors Dr. Fern Tsien and Dr. Jovanny Zabaleta help students to find mentors and conduct research at LSUHSC, the Louisiana Cancer Research Center, Children's Hospital of New Orleans, University Medical Center, and clinics throughout the state. During the program, students conduct their own small research project or collaborate on a larger, on-going project.

Our team extends our special appreciation to all mentors, staff, and poster session judges who helped make Medical Student Research Virtual Symposium a success. We would also like to thank the supporters of this program: The School of Medicine at the LSU Health Sciences Center, The Southeast Partnership for Improving Research and Training in Cancer Health Disparities (SPIRIT-CHD) funded by the National Institutes of Health's National Cancer Institute (NCI), and the National Institute on Alcohol Abuse and Alcoholism (NIAAA).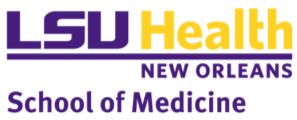 Medical students are listed alphabetically by last name. To view their Abstracts, Posters, and Zoom PowerPoint presentations describing their posters, please click on the corresponding links under their individual project title.
---
1. Bethany S. Acosta


L2
Mentor: Dr. Stefany D. Primeaux
LSUHSC, Department of Physiology

"Floppy Eyelid Syndrome and Obesity (FLO) Study"

Abstract
Poster
Presentation
---
2. Giacomo Adoncecchi


L2
Mentor: Dr. Frank Lau
LSUHSC, Department of Plastic Surgery

"Adaptive Photo-Protection Trial"

Abstract
Poster
Presentation
---
3. Norris I. Akpan


L2
Mentor: Dr. Lisa Moreno-Walton
LSUHSC, Department of Medicine, Section of Emergency Medicine;
UMCNO Department of Emergency Medicine

"Assessing Clinical Variables Among the First 500 COVID-19 Patients in an
Urban Emergency Department"

Abstract
Poster
Presentation
---
4. Jeffery C. Anderson


L2
Mentor: Dr. Lisa Moreno-Walton
LSUHSC, Department of Medicine, Section of Emergency Medicine;
UMCNO Department of Emergency Medicine

"Accuracy of Emergency Medicine Resident Performed Point-of-Care Ultrasound"

Abstract
Poster
Presentation
---
5. Jessica A. Anderson


L2
Mentor: Dr. Amelia Jernigan
LSUHSC, Department of Gynecologic Oncology; University Medical Center

"Reported LVSI and survival outcomes for stage I-II Endometrial Cancers in a region with
limited access to formal gynecologic pathology review."

Abstract
Poster
Presentation
---
6. Alise J. Aucoin


L2
Mentors: Dr. Nicolas Bazan, Dr. Marie-Audrey Kautzmann Guerin,
Dr. William Gordon, Dr. Bokkyoo Jun
LSUHSC, Neuroscience Center of Excellence

"The onset of retinal degeneration in a mutation of membrane-type frizzled-related
protein oradiponectin receptor 1 engages essential fatty acid impairments"

Abstract
Poster
Presentation (Passcode: =GLD!5ne)
---
7. Caroline P. Babin


L2
Mentor: Dr. Neil Chappell
Woman's Hospital, Fertility Answers

"Comparison of Outcomes of Frozen Embryo Transfer using endometrial preparation
with Lupron versus standard HRT"

Abstract
Poster
Presentation
---
8. Gregory A. Benes


L3
Mentor: Dr. Lisa Morena Walton
LSUHSC, Department of Medicine, Section of Emergency Medicine; UMCNO-ED

"Adequacy of Health Care Advance Directives in Patients Admitted to
the Intensive Care Unit"

Abstract
Poster
Presentation
---
9. Claire A. Bise


L3
Mentor: Dr. Prabhakar Rajiah
Mayo Clinic Hospital-Rochester

"Infection Imaging, Techniques and Trends: A Radiology Research Alliance (RRA)
Taskforce Report"

Abstract
Poster
Presentation
---
10. Claire A. Bise


L3
Mentors: Dr. Tara Castellano, Dr. Amelia Jernigan
LSUHSC, Department of Obstetrics and Gynecology

"Risks for complications and need for repeat excisional procedures of the uterine cervix"

Abstract
Poster
Presentation
---
11. Christopher J. Bloise


L4
Mentor: Dr. Peter Krause
LSUHSC, Department of Orthopaedic Surgery

"Ankle Closure Methods: An Expert Survey of Orthopedic Trauma Association (OTA)
Members and Review of the Literature"

Abstract
Poster
Presentation
---
12. Caroline A. Bonaventure


L4
Mentor: Dr. Adele Evans
LSUHSC, Department of Otolaryngology, Pediatric Otolaryngology

"Responses of Pediatric Patients with Recurrent Otolaryngologic Infections with
Non-protective Streptococcal Titers to Vaccination"

Abstract
Poster
Presentation
---
13. Erin N. Boudoin


L2
Mentors: Dr. Akshay Goswami, Dr. Amelia Jernigan
LSUHSC, Department of Obstetrics and Gynecology

"Views of Reproductive-Aged Female Cancer Patients on Oncofertility Care"

Abstract
Poster
Presentation (Passcode:iX82t9$U)
---
14. Andrew Carbajal

L4
Mentor: Dr. Casey Murphy
Staff Physician, Veterans Affairs Medical Center of New Orleans, Pain Medicine Section
Program Director, LSU Pain Medicine Fellowship

"Retrospective Review of Efficacy of Repeated Radiofrequency Ablation for Cervical
and Lumbosacral Facet Pain"

Abstract
Poster
Presentation
---
15. Margaret A. Carey


L3
Mentor: Dr. Ryan H. Pasternak
LSUHSC, Department of Pediatrics

"Adolescent Reproductive Health Education during COVID-19: Evaluation of a
Model for Virtual Reproductive Health Intervention in New Orleans"

Abstract
Poster
Presentation
---
16. Margaret A. Carey


L3
Mentor: Dr. Stacey A. Scheib
LSUHSC, Department of Obstetrics & Gynecology,
Division Chief, Minimally Invasive Surgery

"Documentation of Operative Vaginal Deliveries"

Abstract
Poster
Presentation
---
17. Kelly N. Chau


L2
Mentor: Dr. Tung Sung Tseng
LSUHSC, School of Public Health

"The Role of Minority Stress Processes on Smoking Behaviors among
LGBTQ Individuals: A Systematic Review"

Abstract
Poster
Presentation (Passcode: eeMCc9B*)
---
18. Kevin M. Conrad


L2
Mentor: Dr. Mark Mondrinos
Tulane University, Department of Biomedical Engineering

"Engineering self-assembling vascular constructs for a membrane
free-microphysiological system"

Abstract
Poster
Presentation
---
19. John Cooper


L3
Mentor: Dr. Michael Heffernan
LSUHSC, Department of Orthopedic Surgery; Children's Hospital of New Orleans

"Analysis of Maximal Intramedullary Nail Separation in Pediatric Femur Fractures"

Abstract
Poster
Presentation
---
20. John Cooper


L3
Mentor: Dr. Agustin A. Garcia
LSUHSC, Department of Medicine, Section of Hematology/Oncology

"Stage II Endometrial Carcinoma with False Positive Para-Aortic Lymphadenopathy:
the importance of pretest probability."

Abstract
Poster
Presentation
---
21. Katherine A. Copenhaver


L1
Mentor: Dr. Edward Grabczyk
LSUHSC, Department of Genetics

"The heart of the matter: Cardiac specific discrepancies between human
and mouse models of Friedreich Ataxia"

Abstract
Poster
Presentation
---
22. Sarah C. Corley


L2
Mentor: Dr. Logan Ledet
LSUHSC, Department of Infectious Disease

"Granulomatous Tenosynovitis of the Hand Due to Mycobacterium kansasii in an
Immune-Competent Host"

Abstract
Poster
Presentation
---
23. Mallory B. Crawford


L3
Mentor: Dr. Anna R. Cohen-Rosenblum
LSUHSC, Department of Orthopaedic Surgery

"Interest in Telemedicine for Orthopaedic Clinic Visits in an Underserved Population"

Abstract
Poster
---
24. Jose A. Cruz-Ayala


L2
Mentor: Dr. Luis Marrero
LSUHSC, Department of Orthopedic Surgery

"Differential Expression of Fibrogenic Biomarkers in Naïve Human Synoviocytes
Cultured in Synovial Fluid from Knee Osteoarthritis Patients"

Abstract
Poster
Presentation (Passcode: q701T3+u)
---
25. Justin M. David


L3
Mentor: Dr. Andrew Chapple
LSUHSC, School of Public Health, Biostatistics Program

"Parenteral Corticosteroids After Fragility Fracture Increases the Odds of a Repeat Fracture"

Abstract
Poster
Presentation
---
26. José P. DeCastro-Vázquez


Year 2, Ponce Health Sciences University, Ponce, PR
Mentors: Dr. Lisa Morena Walton, Dr. Stacy Rhodes
LSUHSC, Department of Medicine, Section of Emergency Medicine; UMCNO-ED

"Disparities in Treatment of Hepatocellular Carcinoma in Hepatitis C Positive Patients"

Abstract
Poster
Presentation
---
27. Katelynn M. Donnelly


L3
Mentors: Dr. Andrew Chapple1, Dr. Peter C. Krause2, Dr. Vinod Dasa3
1LSUHSC, School of Public Health, Biostatistics Program; 2LSUHSC, Department
of Orthopaedics; 3LSUHSC, Department of Orthopaedics

"Demographics of Periprosthetic Joint Infection Rates"

Abstract
Poster
Presentation
---
28. Katelynn M. Donnelly


L3
Mentors: Dr. Andrew Chapple1, Dr. Peter C. Krause2, Dr. Vinod Dasa3
1LSUHSC, School of Public Health, Biostatistics Program; 2LSUHSC, Department
of Orthopaedics; 3LSUHSC, Department of Orthopaedics

"Lack of Demographic Information in THA/TKA Randomized Controlled Trial Publications"

Abstract
Poster
Presentation
---
29. Michael G. Dubic


L3
Mentors: Dr. Vinod Dasa, Dr. Claudia Leonardi, Dr. Amy Bronstone
LSUHSC, Department of Orthopaedics

"Factors affecting Out Patient Physical therapy attendance following Total
Knee Arthroplasty"

Abstract
Poster
Presentation
---
30. Michael G. Dubic


L3
Mentor: Dr. Patricia Molina
LSUHSC, Department of Physiology; Drug and Alcohol Abuse Center of Excellence

"Peripheral immune cell pro- and anti-nociceptive gene expression in chronic
binge alcohol administered SIV-infected rhesus macaques"

Abstract
Poster
Presentation
---
31. Christine Edomwande


L2
Mentor: Dr. Fokhrul Hossain
LSUHSC, Department of Genetics

"Notch Dependency in Triple Negative Breast Cancer Mitochondrial Metabolism"

Abstract
Poster
Presentation
---
32. Abigail P. Erwin


L3
Mentors: Dr. Andrew Chapple1, Dr. Peter C. Krause2, Dr. Vinod Dasa3
1LSUHSC, School of Public Health, Biostatistics Program; 2LSUHSC, Department
of Orthopaedics; 3LSUHSC, Department of Orthopaedics

"Demographics of Periprosthetic Joint Infections Rates"

Abstract
Poster
Presentation (Passcode: C?dyF54j)
---
33. Nabil M. Essajee


L2
Mentor: Dr. Robert Siggins
LSUHSC, Department of Physiology

"Impaired AICD in Senescent CD8 T-Cells: Cell Death Pathway
Selectivity & the Effects of Alcohol"

Abstract
Poster
Presentation
---
34. Andrew L. Fine


Year 2, Lake Erie College of Osteopathic Medicine, Elmira, NY
Mentor: Dr. Jennifer Simkin
LSUHSC, Department of Orthopedics

"Testing Association Between Vitamin D and Osteoarthritis Pain in
Total Knee Arthroplasty Patients"

Abstract
Poster
Presentation
---
35. Taylor F. Fitzpatrick-Schmidt


L2
Mentors: Dr. Scott Edwards, Dr. Patricia Molina
LSUHSC, Department of Physiology; Comprehensive Alcohol-HIV/AIDS Research Center;
Alcohol and Drug Abuse Center of Excellence

"Neurobiological consequences of chronic binge alcohol exposure and ovariectomy
on markers of hippocampal plasticity in SIV-infected rhesus macaques"

Abstract
Poster
Presentation
---
36. Eden M. Gallegos - 1st Place Winner, Mitzie Hano Wittliff Research Award (Freshman/Sophomore Category)
L2
Mentors: Dr. Patricia Molina, Dr. Liz Simon


LSUHSC, Department of Physiology, Alcohol and Drug Abuse Center of Excellence

"Short-Term High Fat, High Sucrose Diet Increases Markers Associated with Hepatic
Lipid Accumulation in Rhesus Macaques"

Abstract
Poster
Presentation
---
37. Idanis Z. Garcia-Sanchez


Year 2, Ponce Health Sciences University, Ponce, PR
Mentors: Dr. Jason D. Gardner, Nicholas D. Fried
LSUHSC, Department of Physiology

"Female Mice are Protected from Chronic Inhaled Nicotine-Induced Pulmonary
Hypertension via a Sex Hormone-Independent Mechanism"

Abstract
Poster
Presentation
---
38. Lauren E. Gawey


L3
Mentor: Dr. Agustin A. Garcia
LSUHSC, Department of Medicine, Section of Hematology/Oncology, Section Chief

"Primary Diffuse Large B-cell Lymphoma of the Cecum"

Abstract
Poster
Presentation
---
39. Olivia E. Gilbert


L4
Mentors: Dr. Adam G. Podet, Dr. Gabriel C. Tender
LSUHSC, Department of Neurosurgery

"Prophylactic Antibiotics Do Not Prevent CNS Infection in Civilian Gunshot
Wounds to the Head"

Abstract
Poster
Presentation
---
40. Francisco J. Gómez Ortiz


Year 2, Ponce Health Science University, Ponce, PR
Mentor: Dr. Patrick Greiffenstein
LSUHSC, Department of Surgery, Section of Trauma/Critical Care Surgery;
University Medical Center

"Pre-injury positive toxicology trauma patient cohort analysis undergoing surgical
stabilization of rib fractures "

Abstract
Poster
Presentation
---
41. Lauren G. Guilliot


L2
Mentor: Dr. Luis Marrero
LSUHSC, Department of Orthopaedic Surgery

"Transcriptional Analysis of Articularis Genu Sarcopenia in Osteoarthritis"

Abstract
Poster
Presentation
---
42. Hardy Hang


L2
Mentor: Dr. Martin J. Ronis
LSUHSC, Department of Pharmacology and Experimental Therapeutics,
Comprehensive Alcohol Research Center

"Alcohol metabolism negatively affects early ATDC5 chondrocyte differentiation
independent of Nox4 expression"

Abstract
Poster
Presentation
---
43. Hira A. Hasan


L4
Mentor: Dr. Emily Klepper
Our Lady of the Lake Children's Hospital, Baton Rouge, LA

"Joint Pain: Keeping ALL Differentials in Mind"

Abstract
Poster
Presentation (Passcode: 7j?gQ2pO)
---
44. Leigh C. Hickham


L2
Mentor: Dr. Jennifer J. Lentz
LSUHSC, Department of Otorhinolaryngology

"Tropism of novel AAV capsid variants in the inner ear"

Abstract
Poster
Presentation
---
45. Ryan D. Hoffman


L3
Mentor: Dr. Frank Lau
LSUHSC, Department of Surgery, Division of Plastic and Reconstructive Surgery

"Comparison of Regenerative Limb Salvage to Flap-based Reconstruction of Complex
Extremity Wounds: A Randomized Control Trial"

Abstract
Poster
Presentation
---
46. Ryan D. Hoffman


L3
Mentor: Dr. Mark Stalder
LSUHSC, Department of Surgery, Division of Plastic and Reconstructive Surgery

"Sarcopenia in Lower Extremity Reconstruction"

Abstract
Poster
Presentation
---
47. Ryan D. Hoffman - 1st Place Winner, Margaret Raiford Hano Research Award (Junior/Senior Category)
L3


Mentor: Dr. Robert Allen
LSUHSC, Department of Surgery, Division of Plastic and Reconstructive Surgery

"Surgical Delay-Induced Hemodynamic Alterations of the SIEA Flap for Autologous
Breast Reconstruction"

Abstract
Poster
Presentation
---
48. Claire E. Holmes


L3
Mentor: Dr. Maria Bernal
LSUHSC, Department of Ophthalmology

"Survey Says: Shingrix Saves"

Abstract
Poster
Presentation (Passcode: s4J&M*b1)
---
49. Iris E. Hunt


L2
Mentors: Dr. Anthony M. DiGiorgio, Dr. John P. Hunt III
LSUHSC, Department of Neurosurgery; LSUHSC, Department of Trauma Surgery

"The timing of Glasgow Coma Score documentation in a trauma database: implications
for patient care, research, and performance metrics"

Abstract
Poster
Presentation
---
50. Ellen E. Ingram


L2
Mentor: Dr. Logan Ledet
LSUHSC, Department of Medicine, Section of Infectious Diseases

"Rare Presentation of Granulomatous Synovitis due to Non-Tuberculous Mycobacterium"

Abstract
Poster
Presentation
---
51. Peter P. Issa - 3rd Place Winner, Dean's Research Award (Freshman/Sophomore Award)
L1


Mentor: Dr. Luis Marrero
LSUHSC, Department of Orthopaedic Surgery

"Attenuating Collagen Deposition by Synoviocytes from Osteoarthritic Patients
with Synovial Fibrosis"

Abstract
Poster
Presentation
---
52. Peter P. Issa


L1
Mentor: Dr. Gregory Bix
Department of Neurosurgery, Clinical Neuroscience Research Center,
Tulane University School of Medicine

"The Potential Role of ATN-161 as an Integrin α5β1 Inhibitor in Preventing Common
Viral Infections"

Abstract
Poster
Presentation
---
53. Shivani Jain


L2
Mentor: Dr. Michael Hagensee
LSUHSC, Department of Medicine and Microbiology

"Utilizing Quantitative COVID-19 Serological Testing to Assess Pathophysiological
Importance of Complement Activation in Disease Severity"

Abstract
Poster
Presentation
---
54. Jeff X. Ji


L2
Mentors: Dr. Ludmila Belayev, Dr. Bok Kyoo Jun, Dr. Nicolas G. Bazan
LSUHSC, Neuroscience Center of Excellence

"Mass spectrometry analysis of cardiolipin profile after experimental ischemic stroke"

Abstract
Poster
Presentation
---
55. Yasmeen Kawji


L2
Mentor: Dr. Karl A. LeBlanc
LSUHSC, Department of Surgery; Our Lady of the Lake Hospital, Baton Rouge

"The Effect of Hernia Size on Length of Stay and Outcomes in Robotic
Ventral Hernia Repair"

Abstract
Poster
Presentation
---
56. Tabitha A. Kearns


L2
Mentors: Dr. Ashley Kiefer1,2,3; Dr. Alexis Morvant1,2
1Children's Hospital New Orleans; 2LSUHSC School of Medicine - New Orleans;
3Tulane University School of Medicine

"The Implementation and Feasibility of a Patient/Family Satisfaction Survey
at a Growing Pediatric Palliative Care Program"

Abstract
Poster
Presentation
---
57. Caitlyn A. Kelly - 3rd Place Winner, Dean's Research Award (Freshman/Sophomore Award)
L2


Mentor: Dr. Deidre J. Devier
LSUHSC, Department of Neurology

"The Effects of Cognitive Impairment and Brain Atrophy on the Development of Depression
in Patients with Multiple Sclerosis"

Abstract
Poster
Presentation
---
58. Ankur Khanna


L2
Mentor: Dr. Andrew Chapple
LSUHSC, School of Public Health, Biostatistics Program

"Total joint arthroplasty reoperation rates vary by US region and season"

Abstract
Poster
Presentation
---
59. Kashyap Koul - 3rd Place Winner, Dean's Research Award (Freshman/Sophomore Category)
L2


Mentor: Dr. David J. Lefer
LSUHSC, Department of Pharamacology & Experimental Therapeutics

"Combination Therapy with Sodium Nitrite and Hydralazine Attenuates Oxidative Stress in
Heart Failure with Preserved Ejection Fraction"

Abstract
Poster
Presentation
---
60. Jaeyeon Kweon


L2
Mentor: Dr. Deidre J. Devier
LSUHSC, Department of Neurology

"Effect of Race and Sex on the Severity of Multiple Sclerosis"

Abstract
Poster
Presentation
---
61. John M. Lacey


L2
Mentor: Dr. Tiffany Wills
LSUHSC, Department of Cell Biology & Anatomy

"Interactions of mGluR1/5 Transmission and CRF Signaling Following Adolescent
Alcohol Exposure & Adult Stress"

Abstract
Poster
Presentation
---
62. Taylor S. Lambert


L2
Mentor: Dr. Navya Nair
LSUHSC, Department of Obstetrics and Gynecology; University Medical Center

"Has Enhanced Recovery After Surgery (ERAS) Changed Opioid Prescribing Patterns in
Gynecologic Surgery?"

Abstract
Poster
Presentation
---
63. John W. Lammons

L2
Mentor: Dr. Christopher M. Taylor
LSUHSC, Department of Microbiology, Immunology, and Parasitology

"Longitudinal Shotgun Metagenomic Analysis of the Vaginal Microbiome during the Onset
of Bacterial Vaginosis"

Abstract
Poster
Presentation
---
64. Rachel E. Landrum

L3
Mentors: Dr. Michelle Moore1, Dr. Michael Banov2
1LSUHSC, Department of Psychiatry;
2PsychAtlanta/PsychAtlanta Research Center

"Switching to Intranasal Esketamine Maintains the Antidepressant Response to
Intravenous Racemic Ketamine Administration: A Case Series of 10 Patients"

Abstract
Poster
Presentation
---
65. Margaret E. Larsen


L1
Mentor: Dr. Hari K. Koul
LSUHSC, Department of Biochemistry and Molecular Biology; Stanley S. Scott Cancer Center

"Investigating the epigenetic role of SPDEF in prostate cancer through identification of
proteins involved in SPDEF function"

Abstract
Poster
Presentation
---
66. Theresa T. Le


L2
Mentors: Dr. Georgios S. Kogias, Dr. Siqiong June Liu
LSUHSC, Department of Cell Biology and Anatomy;
Research Institute of Veterans Affairs, New Orleans, LA

"PPARα inhibition impairs the reconsolidation of fear memories in mice"

Abstract
Poster
Presentation (Passcode: Re19n%7#)
---
67. Viet S. Le


L2
Mentor: Dr. David Welsh
LSUHSC, Department of Internal Medicine

"Predictors of Frailty Transitions Among People Living With HIV"

Abstract
Poster
Presentation
---
68. Olivia G. Leonovicz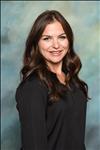 L3
Mentor: Dr. Matthew Cable
LSUHSC, Department of Orthopaedics

"Rare Case of Diffuse Skeletal Fluorosis due to Inhalant Abuse of Difluoroethane"

Abstract
Poster
Presentation
---
69. Andrew C. Longanecker


L2
Mentor: Dr. Jennifer Simkin
LSUHSC, Department of Orthopaedics

"The Development of a Novel Gene Therapy, Flexion's FX201, for the
Treatment of Osteoarthritis"

Abstract
Poster
Presentation
---
70. Rose T. Luder


L2
Mentors: Dr. Augusto Ochoa1, Dr. Maria D. Sanchez-Pino2
1LSUHSC, Department of Biochemistry and Molecular Biology;
2LSUHSC, Department of Genetics; 1,2Stanley S. Scott Cancer Center

"Obese microenvironment contributes to MDSC phenotype through
epigenetic mechanisms"

Abstract
Poster
Presentation
---
71. Mark A. Maier II - 2nd Place Winner, Dean's Research Award (Freshman/Sophomore Category)
L2


Mentor: Dr. Frank Lau
LSUHSC, Department of Surgery, Division of Plastic and Reconstructive Surgery

"A Prospective, Double-Blinded, Randomized Controlled Trial of Dehydrated Human
Amniotic-Chorionic Membrane for Incisional Hernia Prophylaxis"

Abstract
Poster
Presentation
---
72. Mark A. Maier II


L2
Mentors: Dr. Alison Smith1, Dr. Frank Lau2
1LSUHSC, Department of Surgery, Division of Trauma/Critical Care Surgery;
2LSUHSC, Department of Surgery, Division of Plastic and Reconstructive Surgery

"Local Control of Pyoderma Gangrenosum"

Abstract
Poster
Presentation
---
73. Humza N. Malik


L4
Mentor: Dr. Austin A. Garcia
LSUHSC, Department of Hematology/Oncology

"Oligometastatic (OGM) Disease: An Emerging Concept In Oncology"

Abstract
Poster
Presentation
---
74. Taylor J. Marks


L2
Mentor: Dr. Peter J. Winsauer
LSUHSC, Department of Pharmacology

"Effects of delta-9-tetrahydrocannabinol (THC) on Thermal Nociception and
Conditioned Behavior in Sprague Dawley Rats"

Abstract
Poster
Presentation
---
75. Ardenne S. Martin


L2
Mentor: Dr. Bradley Spieler
LSUHSC, Department of Radiology

"The Relevance of More Training Data on Accuracy of Model Prediction on Chest X-RAY"

Abstract
Poster
Presentation
---
76. Kyla L. Maupin


L2
Mentor: Dr. Lisa Moreno-Walton
LSUHSC, Section of Emergency Medicine; University Medical Center-New Orleans

"Evaluation of Rashes Among Patients Testing Positive for COVID-19 in an Urban
Emergency Department"

Abstract
Poster
Presentation
---
77. Shelby H. Meckstroth


L2
Mentor: Dr. Armin Shahrokni
Memorial Sloan Kettering Cancer Center,
Department of Gastrointestinal Oncology and Geriatrics

"Association between Postoperative Fall among Older Adults with Cancer"

Abstract
Poster
Presentation
---
78. Devin M. Melancon


L2
Mentor: Dr. Rinku Majumder
LSUHSC, Department of Biochemistry and Molecular Biology

"Regulatory Function of the Anticoagulant Protein S in Patients with Chuvash
Polycythemia"

Abstract
Poster
Presentation
---
79. Margaret G. Mena


L2
Mentor: Dr. Mark W. Stalder
LSUHSC, Department of Surgery, Section of Craniofacial and Plastic Surgery

"Evaluation and Optimization of Autologous Asymmetric Bilateral Breast
Reconstruction Techniques"

Abstract
Poster
Presentation (Passcode: ^hAT96p1)
---
80. Andrew W. Mercante


L2
Mentor: Dr. Casey A. Murphy
Staff Physician, Veterans Affairs Medical Center of New Orleans,
Pain Medicine Section Program Director, LSU Pain Medicine Fellowship

"Vertiflex Improves Quality of Life in Military Veterans Suffering from
Low Back and Leg Pain"

Abstract
Poster
Presentation
---
81. Robert C. Mipro


L2
Mentor: Dr. Casey A. Murphy
Staff Physician, Veterans Affairs Medical Center of New Orleans,
Pain Medicine Section Program Director, LSU Pain Medicine Fellowship

"Retrospective Review of Efficacy of Repeated Radiofrequency Ablation for Cervical
and Lumbosacral Facet Pain"

Abstract
Poster
Presentation
---
82. Benjamin J. Nelson


Year 2, The University of Mississippi Medical Center, Jackson, MS
Mentor: Dr. Rachel Gilbert DO
LSUHSC, Department of Ob. & Gyn.; Woman's Hospital, Baton Rogue, LA

"Marijuana Use in Pregnancy and the Risk of Preterm Birth"

Abstract
Poster
Presentation
---
83. Tram B. Ngo


L2
Mentor: Dr. Erika Rajo
University Medical Center Trauma Recovery Clinic

"The association between burn location and psychological distress among outpatients
with prior burn injury"

Abstract
Poster
Presentation
---
84. David D. Nguyen


L2
Mentor: Dr. Xinnan Wang
Stanford University School of Medicine,
Department of Neurosurgery, Stanford, CA

"PARKINSON'S DISEASE AND MIRO1 AS A POTENTIAL MARKER"

Abstract
Poster
Presentation
---
85. Casey E. Norlin


L3
Mentor: Dr. Alison Smith
LSUHSC, Department of Surgery

"A Survey of General Surgery Residents in the United States on Global Health Interest,
Experiences, and Barriers to International Medical Work"

Abstract
Poster
Presentation
---
86. Raj A. Patel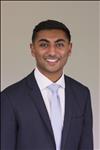 L4
Mentors: Dr. Malachi Sheahan III1, Dr. Danielle Sethi2
1LSUHSC, Department of Sugery, Division of Vascular and Endovascular Surgery;
2LSUHSC, PGY-2 Vascular Surgery Resident

"Late manifestation of COVID-19 as aortic thrombus after failure of multiple
anticoagulation therapies"

Abstract
Poster
Presentation
---
87. Carrie N. Pham


L2
Mentor: Dr. Deidre Devier
LSUHSC, Department of Cell Biology and Anatomy, Department of Neurology

"Education Level Moderates the Effect of Brain Atrophy on Cognition in
Multiple Sclerosis"

Abstract
Poster
Presentation
---
88. Aliyah B. Pierre

L2
Mentor: Dr. Tara Castellano
LSUHSC, Department of Gynecologic Oncology

"Assessing Baseline Cancer Demographics Versus Cancer Trial Participation
Demographics Over One Year in Louisiana"

Abstract
Poster
Presentation
---
89. Eric W. Prestenburg


L2
Mentors: Dr. Bokkyoo Jun, Dr. Marie-Audrey Kautzmann Guerin,
Dr. William Gordon, Dr. Nicolas Bazan
LSUHSC, Neuroscience Center of Excellence

"Investigating the role of AdipoR1 in pro-homeostatic fatty acid metabolism pathways"

Abstract
Poster
Presentation
---
90. Robert A. Quiring


L4
Mentor: Dr. Victoria Burke
LSUHSC, Department of Infectious Disease

"Escherichia coli prosthetic valve endocarditis from a non-genitourinary source: a case report
and review of the literature"

Abstract
Poster
Presentation (Passcode: R&5bB93P)
---
91. Robert A. Quiring


L4
Mentor: Dr. Jared Robertson
LSUHSC, Department of Internal Medicine

"Group B Streptococcus infective endocarditis due to necrotic leiomyoma: a case report"

Abstract
Poster
Presentation (Passcode: =5n.2iaF)
---
92. Robert A. Quiring - 3rd Place Winner, Dean's Research Award (Junior/Senior Category)
L4


Mentor: Dr. Deborah Hilton
LSUHSC, Department of Dermatology

"Mineral sunscreens with iron oxides are widely underused in skin of color patients suffering
with bothersome dyschromia"

Abstract
Poster
Presentation (Passcode: rx3d2jf*)
---
93. Tanner D. Reed


L2
Mentors: Dr. Elizabeth Avegno, Dr. Nicholas Gilpin
LSUHSC, Department of Physiology

"Orexin Modulation of Alcohol Brain Reward and Stress System Interactions"

Abstract
Poster
Presentation
---
94. Sarah N. Rimmer


L3
Mentor: Dr. Kyle Fulton
LSUHSC, Department of Craniofacial Pediatrics and Plastic Surgery

"Pilot Assessment of Cleft Lip and Palate Patients at CHNOLA"

Abstract
Poster
Presentation
---
95. Mallory P. Robichaux


L2
Mentors: Dr. Alexis Morvant, Dr. Ashley Kiefer
Pelican Krewe- Children's Hospital New Orleans, LSUHSC School of Medicine,
Tulane University School of Medicine

"There When We Need Them": Assessing Patient/ Family Satisfaction with a Growing
Pediatric Palliative Care Program

Abstract
Poster
Presentation
---
96. Lacey F. Rogers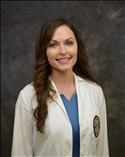 L3
Mentor: Dr. Richard Vander Heide
LSUHSC, Department of Pathology

"COVID-19 Myocarditis: Quantitative analysis of the inflammatory infiltrate
and a proposed mechanism"

Abstract
Poster
Presentation
---
97. Kierany Shelvin - 3rd Place Winner, Dean's Research Award (Freshman/Sophomore Category)
L2


Mentor: Dr. Ludmila Belayev, Dr. Nicolas G. Bazan
LSUHSC, Neuroscience Center of Excellence

"Investigating Neuroprotective Efficacy of Lipid Mediators Neuroprotectin D1 (NPD1)
and Resolvin D1 (RvD1) on Behavioral Outcomes and Ischemic Penumbra"

Abstract
Poster
Presentation
---
98. Whitney C. Sternfels


L2
Mentors: Dr. Amelia Jernigan, Dr. Navya Nair, Dr. Tara Castellano
LSUHSC, Department of Gynecological Oncology

"How the Level of Subspecialty of Faculty Involved in an Emergency Department
Encounter Affects the Time until Diagnosis and Time until Initiation of Treatment in
Gynecologic Oncology"

Abstract
Poster
Presentation
---
99. Gabrielle S. Stone


L2
Mentor: Dr. Elizabeth F. Sutton
Woman's Hospital, Director of Scientific Research

"Systematic Review and Meta-Analysis of Perioperative Administration of Acetazolamide
for Management of Postoperative Pain After Laparoscopy"

Abstract
Poster
Presentation
---
100. Sydney Sudderth


L4
Mentor: Dr. Jennifer Simkin
LSUHSC, Department of Orthopaedic Surgery

"The Effectiveness of Corticosteroid injections in the time leading up
to a Total Knee Arthroplasty"

Abstract
Poster
Presentation
---
101. Lana F. Thaljeh - 2nd Place Winner, Dean's Research Award (Freshman/Sophomore Category)
L2


Mentor: Dr. Sunyoung Kim
LSUHSC, Department of Biochemistry & Molecular Biology

"Novel biomarkers for early and accurate detection of a fatal gut inflammatory disease
in preemie babies"

Abstract
Poster
Presentation
---
102. Ada F. Tusa - 3rd Place Winner, Dean's Research Award (Junior/Senior Category)
L3


Mentor: Dr. Lisa Moreno-Walton
LSUHSC, Department of Medicine, Section of Emergency Medicine;
UMCNO Department of Emergency Medicine

"Demographic and Epidemiological Factors Associated with Death of Presumptive
Positive COVID-19 Patients Evaluated in an Urban Emergency Department"

Abstract
Poster
Presentation
---
103. Mallory K. Varnado


L2
Mentor: Dr. Judy Crabtree
LSUHSC, Department of Genetics, Precision Medicine Program

"Asymptomatic COVID-19 on LSUHSC's Campus: Antibodies, PCR Tests, and Variants"

Abstract
Poster
Presentation
---
104. Gabrielle Vontz


L2
Mentor: Dr. Qiang Shen
LSUHSC, Department of Genetics, Louisiana Cancer Research Center

"Evaluation of Oridonin derivatives with PROTACs against triple-negative breast cancer"

Abstract
Poster
Presentation
---
105. John B. Waldron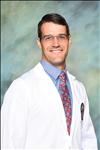 - 2nd Place Winner, Dean's Research Award (Junior/Senior Category)
L4
Mentor: Dr. Diptasri Mandal
LSUHSC, Department of Genetics

"Identification of copy number variants in hereditary lung cancer families"

Abstract
Poster
Presentation
---
106. Victoria R. Way


L2
Mentor: Dr. Lisa Moreno-Walton
LSUHSC, Department of Medicine, Section of Emergency Medicine;
University Medical Center

"Clinical and Demographic Factors Among Patients Suffering Cardiac Arrest
with Field Termination During the COVID Pandemic"

Abstract
Poster
Presentation
---
107. Kourtney D. Weaver


L2
Mentor: Dr. Flavia M. Souza-Smith
LSUHSC, Department of Physiology

"Role of Lymph from Alcohol-Treated Animals on Naïve Perilymphatic
Adipose Tissue Immunomodulation"

Abstract
Poster
Presentation
---
108. Kaylee T. Woodard

L2
Mentors: Dr. Mignonne Morrell, Dr. Brooke Morrell
University Medical Center, Department of Radiology

"Effects of Breast Cancer Screening Guidelines: A Retrospective Analysis of
breast cancer patients under age 50 in a University Academic center"

Abstract
Poster
Presentation
---
109. Cassidy M. Woolie


L2
Mentor: Dr. Ronja R. Bodola
LSUHSC, Department of Psychiatry

"Disaster Narratives and Embodied Cognition - A Qualitative Analysis of
'Voices in the Storm'-Interviews"

Abstract
Poster
Presentation
---
110. Rebecca K. Yoon


T4, Tulane School of Medicine
Mentor: Dr. Tiffany Wills
LSUHSC, Department of Cell Biology & Anatomy

"Sex Differences in the Effects of Adolescent Alcohol Exposure"

Abstract
Poster
Presentation