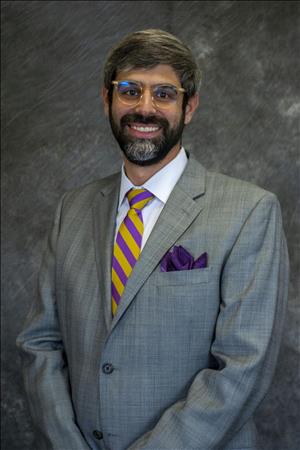 Associate Professor of Clinical Urology
LSU Healthcare Network Clinics

Metairie Location
3601 Houma Blvd., #302
Metairie, LA 70006
(504)412-1600 phone
(504)412-1626 fax

Urology Administration
2021 Perdido Street, Ste 4425
New Orleans, LA 70112
(504) 568-2207 phone
(504)568-2307 fax
Louisiana State University Health Sciences Center, MD
Louisiana State University, BS
Born and raised in Metairie, and after graduating from Jesuit High School, Dr. Matthew Mutter went on to get his BS in Kinesiology from LSU then returned back to New Orleans and completed his medical school training here at LSUHSC. He completed his urologic residency training in 2015 from the University of Tennesse Health Science Center in Memphis, TN. After staying in Memphis with University of Tennesse as a clinical instructor of urology for 1 year, he then joined LSU Department of Urology in New Orleans as an Assistant Professor in 2016.
His clinical interests include general urology with a focus on men's health, benign prostatic disease, erectile dysfunction and urinary stone disease.
He is a member of several hospital committees at both University Medical Center in New Orleans, LA and East Jefferson General Hospital. Additionally, he serves as a member of the Grant Committee for the Sexual Medicine Society of North America (SMSNA). 
When not at work, Dr. Mutter enjoys time with his wife, Lauren, and their 3 children, cooking and fine-tuning his BBQ skills he acquired in Memphis. 
Last but not least, he takes great pride in his aesthetically pleasing lawn and garden, which is superior to even Dr Delacroix's yard!
Men's Health
Urinary stone disease
Benign prostatic disease
Committees & Administrative Responsibilities
Secretary/Treasurer for Louisiana Urologic Scoiety 
Grant Committee Member--Sexual Medicine Society of North America
Member--East Jefferson General Hospital Credentialing Committee
Member--OR/Anesthesia Committee; UMC-New Orleans
Member--Perioperative Advisory Committee; East Jefferson General Hospital
Reviewer--Urology, The Gold Journal
Textbook of Urogenital Prosthetic Surgery 
Chapters 9 & 10; Penile Prosthesis--Intraoperative troubleshooting
Affiliated Hospitals & Clinics
East Jefferson General Hospital
Touro Infirmary
Crescent City Surgical Centre
University Medical Center--New Orleans, LA
Videos
Click below to get more information regarding penile implant surgery with Dr Mutter!