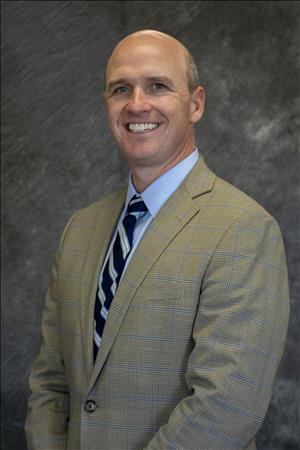 Associate Professor of Urology
Vice Chair, Pediatric Urology
Director of Pediatric Urology, Children's Hospital New Orleans
Academic Office:
LSUHSC Department of Urology
2021 Perdido Street, Ste 4425
New Orleans, LA 70112
(504) 568-2207

Clinical Office:
Department of Urology
Children's Hospital of New Orleans
200 Henry Clay Ave., Suite 2309
New Orleans, LA 70118
(504) 896-9233

Appointments

(504) 896-2888
Louisiana State University, BS
Louisiana State University School of Medicine- Shreveport, MD
Dr. Christopher Roth graduated summa cum laude from Louisiana State University with a Bachelor of Science degree in Microbiology. Dr. Roth was awarded the University Medal for the highest academic average in his graduating class. He received his medical education at Louisiana State University Health Sciences Center in Shreveport where he earned the Robert K. Womack Memorial Award for excellence in the study of urology and was a member of Alpha Omega Alpha. Following medical school, Dr. Roth moved to New Orleans for his urologic training which he completed as a resident in the LSUHSC-Ochsner Clinic Foundation residency program. After residency he pursued additional training in pediatric urology, and completed an ACGME accredited two-year pediatric urology fellowship at the University of Oklahoma Health Sciences Center in Oklahoma City, Oklahoma. As a fellow he completed a year of basic science research with an emphasis on tissue regeneration of the urinary bladder. The work completed by Dr. Roth and his collaborators during his time in Oklahoma  resulted in numerous papers and a book chapter on the subject of tissue regeneration in urology. 
Dr. Roth returned to the Department of Urology at LSUHSC-New Orleans in 2009. He is currently an Associate Professor of Urology, and continues to pursue his interest in clinical research resulting in several national presentations and peer reviewed publications.  He enjoys being an active member of the Department of Urology and appreciates the opportunity to introduce the next generation of urologic surgeons to the field of pediatric urology. He serves the Department as Chair of the UroTigers Society and faculty advisor for the urology interest group. He has an interest in medical staff governance, and he has served Children's Hospital New Orleans in various roles on the medical executive committee including a recent term as medical staff president. He has a clinical practice at the Children's Hospital of New Orleans. He maintains board certification in Urology and a certificate of added qualification in Pediatric Urology from the American Board of Urology.
In 2022, Dr. Roth was named Vice Chair of Pediatric Urology for the Department of Urology as well as Director of Pediatric Urology for Children's Hospital New Orleans.
Reconstructive and minimally invasive pediatric urology.
Instructor, Clinical Skills Intergration, 101/102, 201/202
Committees & Administrative Responsibilities
Chair UroTigers Society, 2018- present
LSUHSC Faculty Assembly, 2017-2020
Medical Staff President, Chidren's Hospital New Orleans, 2019-2021

Director of Pediatric Urology, Children's Hospital New Orleans, 2022
Martin AD, Roth CC. Chapter 30: Bladder anomalies in children, In: Partin AW, Dmochowski RR, Kavoussi LR, Peters CA, Campbell-Walsh-Wein Urology, 12th ed. 2021, pp 518-527.