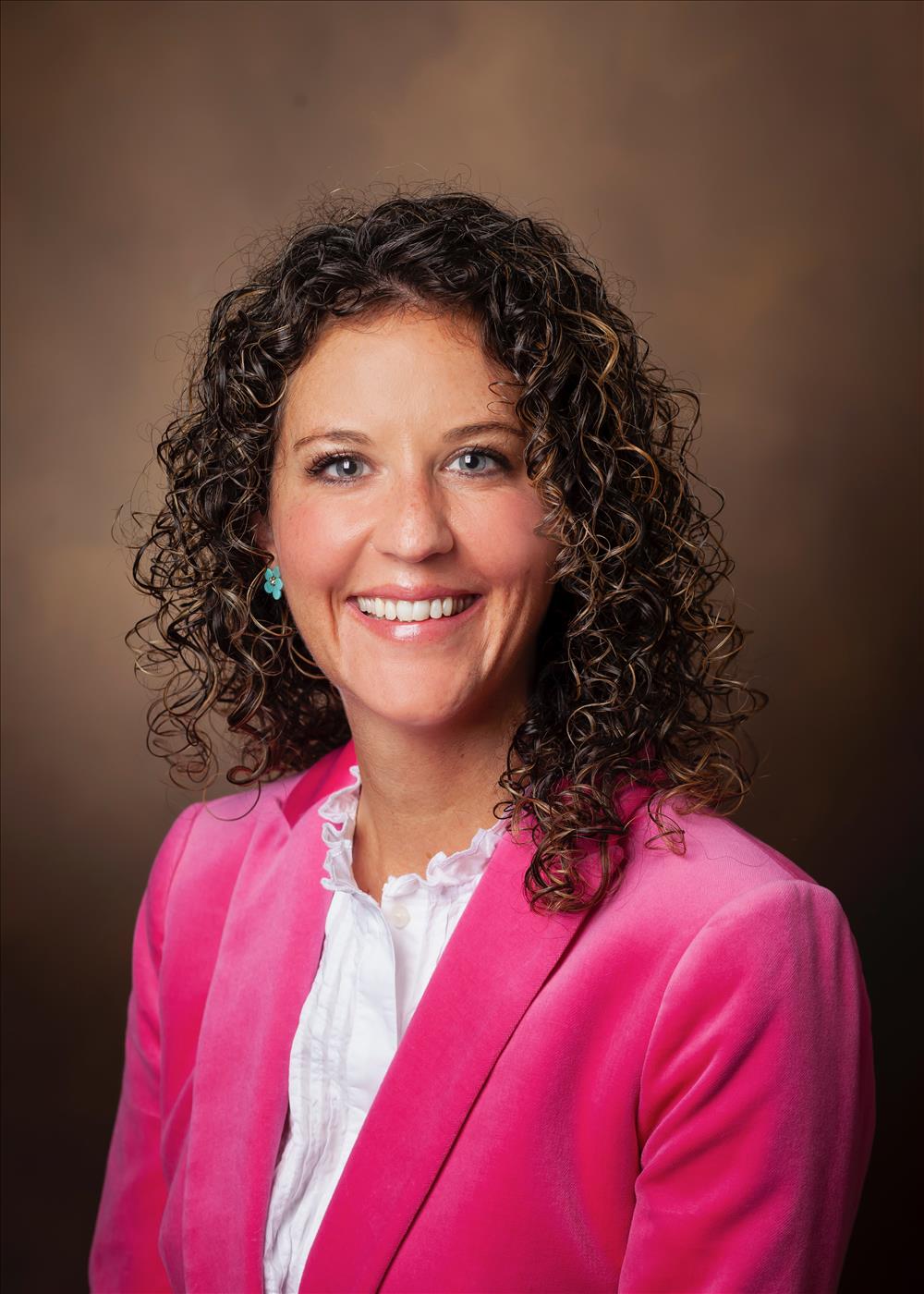 Elizabeth A. Rourke, DO, MPH
Assistant Professor - Clinical
Administration Office

LSUHSC School of Medicine
2021 Perdido Street, Ste 4425
New Orleans, LA 70112
phone (504) 568-2207
fax (504) 568-2307

Clinical Office

LSU Healthcare Multispecialty Clinic
3601 Houma Blvd. Suite 302
Metairie, LA 70006
phone  (504) 412-1600
fax (504) 412-1626
Degrees
The University of Michigan, Ann Arbor BA
The University of Texas at M.D Anderson, Houston MPH
The University of North Texas College of Osteopathic Medicine, Fort Worth DO
Training
Internship, General Surgery- The University of Texas at San Antonio, TX
Residency, Urology- The University of Texas at San Antonio, TX
Fellowship, Female Pelvic Medicine and Reconstructive Surgery- Vanderbilt Medical Center, TN
Dr. Rourke is originally from Cincinnati Ohio. She studied Spanish and biology at The University of Michigan and worked abroad in Istanbul Turkey as an English teacher and returned to complete research for her Master's at the University of Istanbul Medical School. She returned to the United States and completed a Master's of Public Health Epidemiology at The University of Texas at M.D Anderson with a focus on lung cancer and non-hodgkins lymphoma.
She completed medical school training in Fort Worth Texas at the University of North Texas College of Osteopathic Medicine in 2014 and went on to complete a urology residency at The University of Texas at San Antonio where she was awarded Intern of the Year and served as Administrative Chief Resident. Subsequently, she completed a 2-year Female Pelvic Medicine and Reconstructive Surgery at Vanderbilt.
Dr. Rourke joined the LSU New Orleans Department of Urology in September 2021. She sees male and female patients with voiding dysfunction, pelvic pain, urethral strictures, urinary incontinence, female organ prolapse, fistulas and neurogenic bladder. She focuses on male and female pelvic medicine and genitourinary reconstruction with extensive experience in open and robotic/minimally invasive surgery. She also works alongside CCPI Urology at Touro infirmary and specializes in neurology within the spinal cord unit. She has also partnered with LCMC Children's Hospital and their Pediatric Urology division to develop and expand a Pediatric Urology transition program.
Dr. Rourke has authored over 20 peer-reviewed journal articles, Update series, and Urology-based book chapters. She has received 2 Robert Chamberlain R-25 grants for epidemiologic cancer research and was inducted in the Osteopathic honor society in medical school.
Voiding Dysfunction
Urinary incontinence
Urethral stricture disease
Neurogenic bladder
Pediatric Transitional Urology
Female Pelvic Organ Prolapse
Pelvic floor dysfunction
Robotic Surgery
Sacral neuromodulation for refractory overactive bladder, clinical trials
Techniques for surgical education and residency training
Patient perception of anatomy and reconstructive surgery