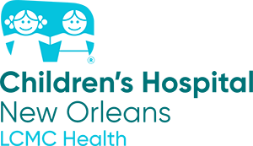 General Surgery Contact:
Office Phone: (504) 899-3977 / (504) 896-9756
Office Fax: (504) 896-3979
Locations: Children's Hospital, Main Campus
Children's Hospital, Metairie Center
Cardiothoracic Pediatric Surgery Contact:
Office Phone: (504) 896-3928
Office Fax: (504) 896-9410
Location: Children's Hospital, Main Campus
DIVISION OF PEDIATRIC SURGERY
Pediatric surgeons provide the diagnosis, treatment and postoperative care of a wide range of pediatric general and cardiothoracic surgical areas at Children's Hospital of New Orleans.
The LSUHSC Surgery Physicians at Children's Hospital provide the diagnosis, treatment and postoperative care of a wide range of pediatric general surgical areas, including neonatal surgery, pediatric solid tumors, burns, trauma and non-cardiac thoracic surgery. Outpatient evaluation of suspected surgical needs and 24-hour emergency evaluation are also available. Management expertise includes, but is not limited to:
Services:
Minimally invasive surgery
Injury prevention
Burn care
Oncologic surgery
Newborn surgery
Chest wall deformities
ROBOTIC SURGERY
The da Vinci surgical system arrived at Children's Hospital in April 2014, but our surgeons have a combined 25 years of robotic surgery experience. Having the surgical robot at our hospital has expanded our ability to take on more complicated procedures with the full support of our child-focused ancillary services.
The da Vinci surgical system is ideally suited for many of the procedures our urology surgeons specialize in, such as the surgical treatment of kidney obstructions and reflux of urine. It is also an excellent tool for many of the general surgeries our physicians perform on a child's chest, abdomen and pelvis areas. This can include removing a gall bladder, removing a young child's spleen or making complex fixes to intestinal or liver problems.
The Heart Center at Children's Hospital is recognized nationally as a leader in the diagnosis and treatment of patients, from fetus to adult, with congenital cardiovascular disorders. Our accomplished and dedicated team of specialists are trained to care for the unique needs of our congenital heart disease children and adults whose levels of care range from basic to highly critical. Children's Hospital has the only specialty pediatric anesthesia department and the only dedicated 20-bed Cardiac Intensive Care Unit in Louisiana and the Gulf South. We know your family is important to you, and we care for your child or adult in a compassionate, comfortable and convenient state-of-the-art environment. Our goal is to enhance the quality of life for every child. Each year, nearly 2,000 children and adults from throughout the world visit Children's Hospital for cardiology services. Our cardiothoracic surgeons perform more than 450 surgical procedures a year. Approximately half of these are performed on children younger than age 1. A full range of congenital heart disease surgeries using the most advanced surgical techniques is performed at Children's Hospital.
Services:
Septal defects
Valvular and coronary artery anomalies
Coarctation of the aorta
Interrupted or hypoplastic aortic arch
Tetrology of Fallot
Transposition of the great arteries
Total anomalous pulmonary venous return
Ebstein's anomaly
Truncus arteriosus
Hypoplastic left heart syndrome (HLHS) or single ventricle variants (e.g. tricuspid atresia) that require a staged surgical approach including the Norwood procedure during the newborn period, Glenn Shunt later in infancy and the Fontan procedure in early childhood.
Our cardiac surgeons also specialize in the repair of chest wall deformities including pectus excavatum and carinatum, repair of diseases involving the lungs, pleura or diaphragm as well as implantation of pacemakers.