Contact Us:
Tanja Milosavljevic, MSci, PhD
Instructor - Research
tmilos@lsuhsc.edu
504-568-6876
Yvette Bren Mattison, PhD
Assistant Professor - Research
ymatti@lsuhsc.edu
504-464-8701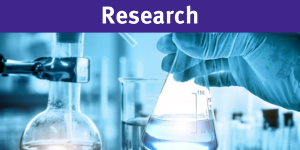 Neuroendocrine Tumors Ongoing Research:
Development of novel radiolabeled peptides for intraoperative tumor localization, scintigraphy, and in situ radiotherapy.
Development of in vitro models of human angiogenesis.
Alterations in gene expression during the transformation of human blood vessels from the quiescent to proliferative phenotype.
A clinical trial of a new somatostalin analog, SOM-230, for the treatment of Carcinoid Syndrome.
Development of lipophilic somatostatin analogs for
in situ radiotherapy.
Development of hydrophilic somatostatin analogs for
in situ radiotherapy.
Development of in vitro / in vitro modeling techniques for the administration of radiolabeled peptides.
A clinical trial of thalidomide as an anti-tumor agent in patients with carcinoid tumors.
About the Neuroendocrine Tumor Program:
Clinical Research
Recent Awards:
St. Hilaire, Hugo; Lau, Frank: LSU Clinical Research Grant Program:Limb Salvage through Tissue Engineering: A Novel Treatment Modality using Dehydrated Human Amniotic Chorionic Membrane

Lau, Frank: LSU Biomedical Collaborative Research Program (LBCRP), Cellular Scaffolds: A Novel Approach for the Production of Functional, Implantable
Microvascular Networks

Paige, John: LSUHSC-NO Academy for the Advancement of Educational Scholarship,Team Training for Emergency Room Trauma Transfers (T2ERT2)

Paige, John: Acell, Inc., Urinary Bladder Matrix and Diabetic Wound Healing
Active Clinical Trials:
Greiffenstein, Patrick: Atox Bio, Protocol No. ABT-202: A pivotal clinical study of AB103, a drug for severe infections, in patients with Necrotizing Soft Tissue infections
Sheahan, Malachi III: Elucid Bioimaging, Inc., Q-CAMP: Quantitative Cardiovascular Magnetic Resonance Imaging and Profiling
Newsletter
The Department of Surgery's research team publishes a quarterly newsletter titled, The Cutting Edge. Check it out below!

Contact Us:
Department of Surgery
LSUHSC School of Medicine
2021 Perdido St, 8th Floor
New Orleans, LA 70112
Tel: (504) 568-4750