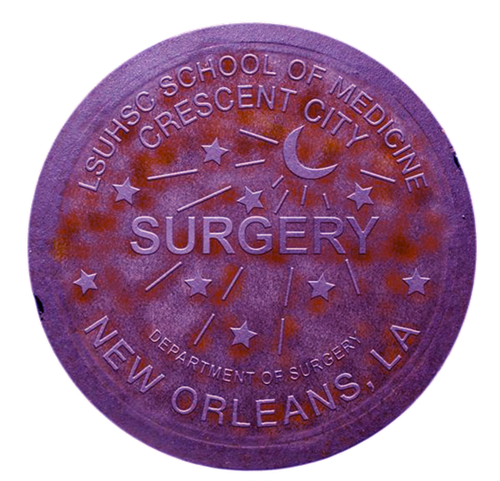 Contact Us:
Department of Surgery
LSUHSC School of Medicine
2021 Perdido St, 8th Floor
New Orleans, LA 70112
Tel: (504) 568-4750
Division of General Surgery
The LSU Department of Surgery General Surgery Division cares for elective and emergent patients at University Medical Center and Touro Infirmary in New Orleans, Louisiana. The division covers a wide breadth of services consisting of thoracic, abdominal, skin and soft tissue, endocrine, oncologic, endoscopic, and weight loss procedures. This division is also a training site for surgical residents, LSU medical students, and LSU physician assistant students. This division is also conducting clinical and basic science research studies.
Patients are seen at clinics at UMC Surgical Clinic, LSU Health Care Network Clinics, and LSU Bariatric Surgical Clinic. Procedures are performed at UMC Main Operating Rooms, UMC outpatient surgical center, Touro Hospital, and Touro and UMC Endoscopy Suites.
Appointments can be made by contacting
UMC General Surgery Clinic: 504-702-4500
LSUHCN: 504-412-1366 or 504-412-1200