Contact Us:
John P. Hunt, MD, MPH, FACS
Professor of Surgery and
Anesthesiology
Chief, Section of Trauma
and Critical Care Surgery
Trauma and Critical
TRAUMA AND CRITICAL CARE SURGERY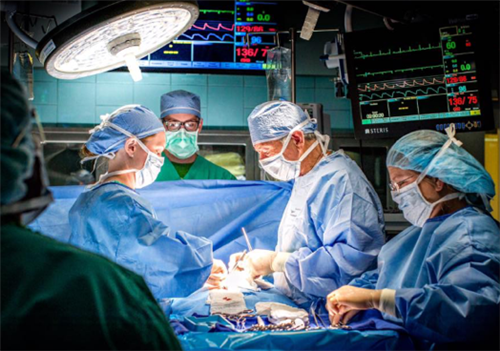 LSUHSC Trauma and Critical Care faculty provide services at UMC-NO's  only verified Level 1 Trauma Center in South Louisiana as part of the Spirit of Charity Trauma Program  by continuing a long history of providing care to critically injured trauma patients.
A Level 1 Trauma Center has the highest level response for the major trauma patient, hosts trauma-related research, and serves as a resource for the community with prevention and outpatient care programs.
The Trauma Team uses a cohesive medical approach of physicians, nurses, technicians, therapists and ancillary staff to assure that the trauma patient is evaluated, resuscitated and treated expeditiously and appropriately.
With approximately 2,000 admissions a year, our Trauma Center is one of the busiest inner-city Level I trauma centers in the country.
Meet our Faculty and Staff
Annual Crawfish Boil at Dr. Hunt's House